https://www.instagram.com/p/CT6CAuPjEwm/
A post shared by Angelina Jolie (@angelinajolie)
While Larry Nassar is in prison for the rest of his life, there is still so much work to be done around the cover-up at US Gymnastics. In 2015, the FBI had already begun speaking to Nassar's victims, and they already received tips about Nassar's serial child abuse of young gymnasts. The FBI decided to tread water for more than a year, and in that year, Nassar abused about 100 girls. Nassar's victims, including some of the most famous gymnastics stars in the world, testified before Congress this week, trying to force the FBI and DOJ into accountability. Simone Biles, McKayla Maroney, Aly Raisman, Maggie Nichols, Kaylee Lorincz and Jessica Howard all testified and it was heart wrenching.
Angelina Jolie was also in Washington this week. She was taking meetings with senators and the Biden White House about reauthorizing the Violence Against Women Act. She happened to meet some of the young ladies testifying before Congress, and she posed for photos with them. She posted one of the pics on her new Instagram, with this message:
I was honored to meet with some of the brave US gymnasts who appeared before the Senate Judiciary Committee yesterday. I'm in awe of their courage and commitment to preventing future failures to investigate abuse. As Aly Raisman said in her testimony, "Over 100 victims could have been spared the abuse. All we needed was one adult to do the right thing." Sending support and respect to them, and to all who are reliving this trauma so that system reforms can occur.

I was on Capitol Hill this week, engaging with Senators on the Violence Against Women Act reauthorization and FBI reforms, including better protections for abused children, non-biased forensic evidence collection, trauma care, and judicial training.
[From Jolie's IG]
This is it: "Sending support and respect to them, and to all who are reliving this trauma so that system reforms can occur." This is what I thought when I watched those incredibly brave and traumatized young women testify: how many times are they going to have to relive their trauma to get justice and accountability? Too many people blame women (and girls) for not coming forward, but this is what happens when they do come forward: reliving the trauma over and over, with no idea if people are actually going to do anything about it.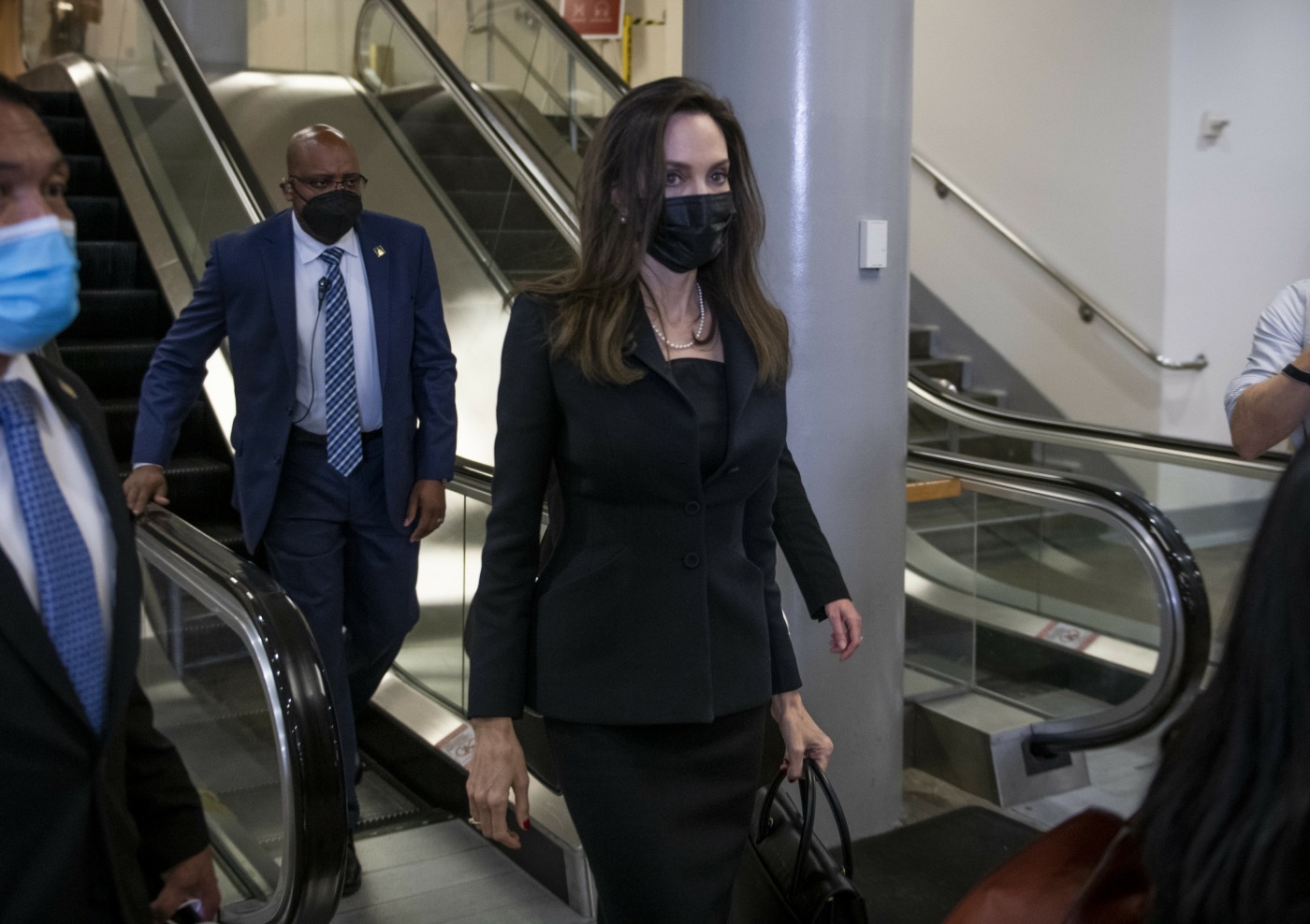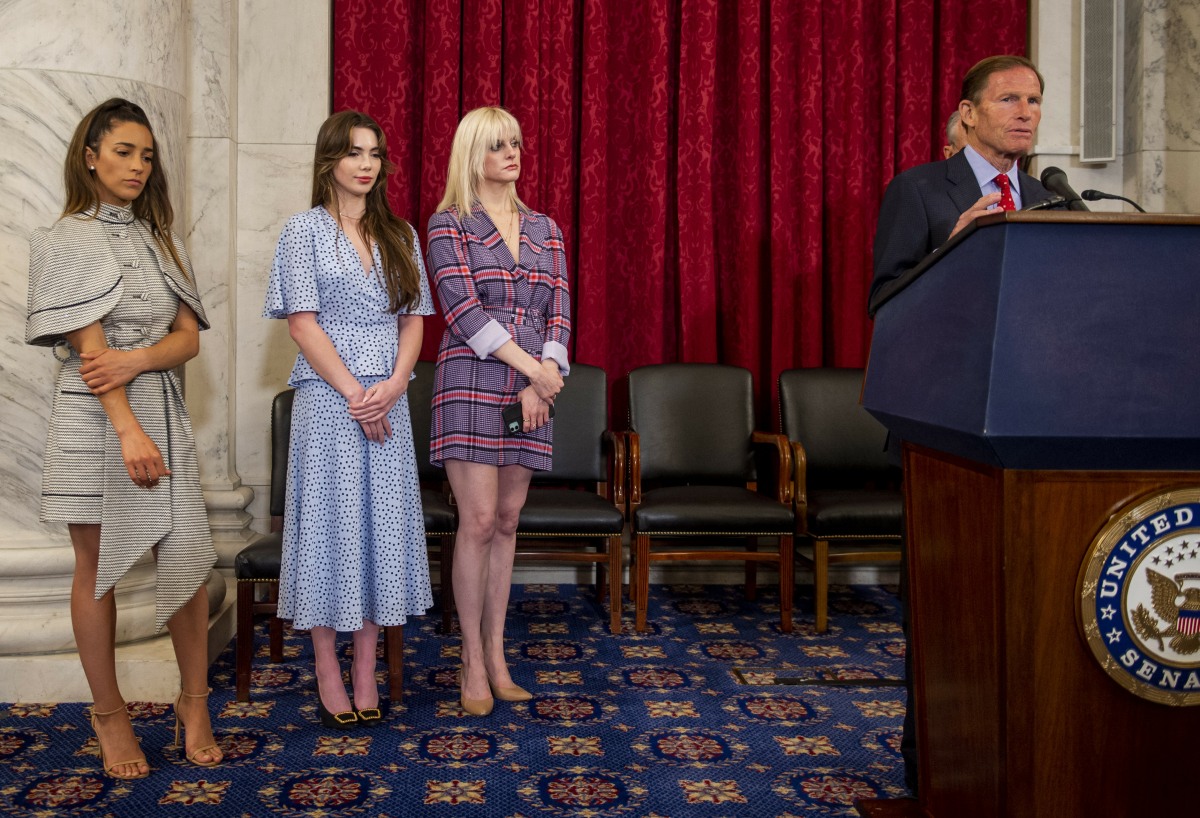 Photos courtesy of Avalon Red, Instagram.
Source: Read Full Article