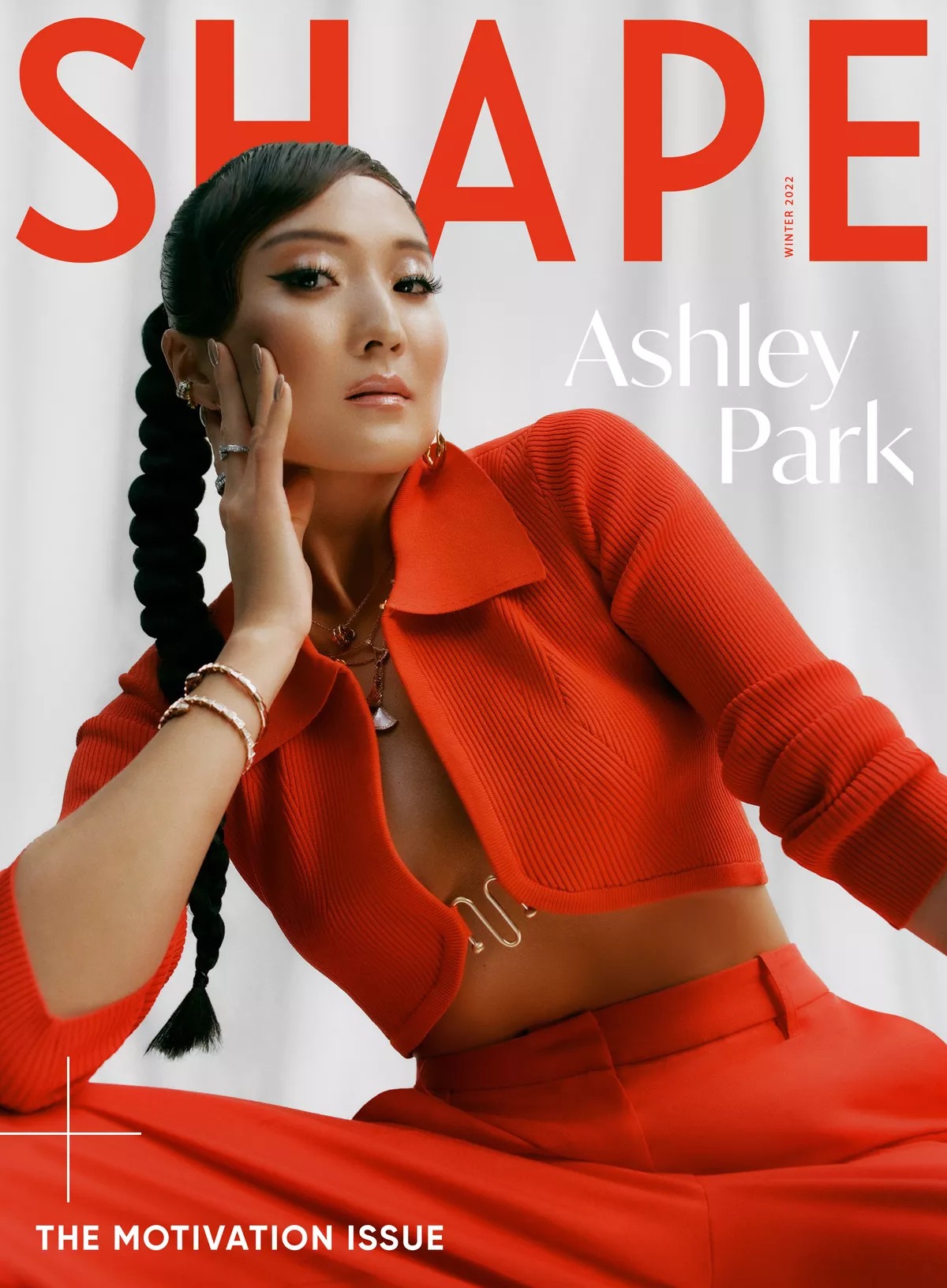 Ashley Park is best known to me as Mindy on Emily in Paris. Mindy was pretty one-dimensional in the first season, but after that, they did a better job of fleshing out the character and making her more than just the one-note "Asian best friend of the lead." Ashley is actually a Broadway actress, a real song-and-dance lady, and she seems pleasantly surprised that stardom has come to her on this cheesy Netflix show. She covers the current issue of Shape, and I enjoyed learning more about her.
They had no idea EIP would become this hit: "When we were filming season one, we had no idea how much a part of the pop culture zeitgeist it would become."

She loves fashion: "The fashion world isn't one I grew up in, but I love it now. I've learned that it's about way more than vanity. You can use it as a tool to express how you're feeling that day. When you wake up, you can say 'What version of myself do I want to broadcast today?' There's a certain bravery in showing your personality in that way."

Skincare as a self-care ritual. "I'm a huge skin care person now, and I love FaceGym [a facial exercise studio and line of skin-care products]. I have a face massager from them. The face is full of muscles and we never think to work them out. So, now I use a gua sha tool to massage them. It makes your face feel so much more relaxed."

The EIP makeup team knows what to do with an Asian actress: "As an Asian person, to have people who really hear and see me and want to enhance my features? It's very special."

Being Korean-American actress: "I am, of course, honored," she says of the feedback she hears from fans. "It's been a journey for me. If I am being candid, there was a time when I thought I had done my job if people walked away from a scene forgetting that I'm Asian. But, then I realized, people can acknowledge that I am Asian and still connect with the character. With Mindy, I am proud that people get to see this really great character on this very popular show who is Asian — that's not something I got to see growing up. And for that to be more familiar is important."

She dealt with acute myeloid leukemia in her teenage years: "Once cancer physically left my body, I made it my mission to not let it affect my life. I didn't want it to define me. People were so worried about me, and I became the person that was like, 'I'm fine. Don't worry about me. I am going to go after what I want and just do it.'"

Workouts: "I've done everything — I had a big yoga phase, a big cycling phase, a big running phase. And I've always loved dancing." Recently, Park says she discovered Pilates and absolutely loves it. "It feels very athletic, but it's low impact. I sweat a ton and feel much stronger when I am done with it. Similar to dance, you use a lot of different muscles and there's a real mind-body connection that happens with it."

She doesn't like group fitness classes: "When I'm in group class situations, I feel like it's easier to cheat. You can hide behind other people." But in one-on-one sessions with her trainer Brandon Perry, she feels "held accountable."

She has a plant-based diet but she's not strict about it: "I am highly anemic because of what I went through with my cancer. So, I do like a nice steak every once in a while." Interestingly, Park says when it comes to dairy and gluten, it all depends on where she's eating these foods. "When I'm in America, those things don't sit that well with me. But, for some reason, when I am in Europe, I can eat an entire bread basket and so much cheese, and it's fine."
[From Shape]
Many Asian people have lactose issues, and I'm one of them – most kinds of cheeses make me sick as a dog, although now I'm curious if that's specific to American cheeses and the way Americans put too much f–king cheese on everything. Hm. I also don't like group classes, but it's not because of hiding away – I would feel too exposed in a class full of people, when I work out, I like to be by myself, in my own little world. As for her EIP character… something I noticed about the shift between season 1 and after is that not only did they give Mindy more characterization, her styling improved too. Say what you will about Lily Collins, but she really heard the criticisms and she used her position as executive producer to bring in new people starting in the second season and you can see the difference.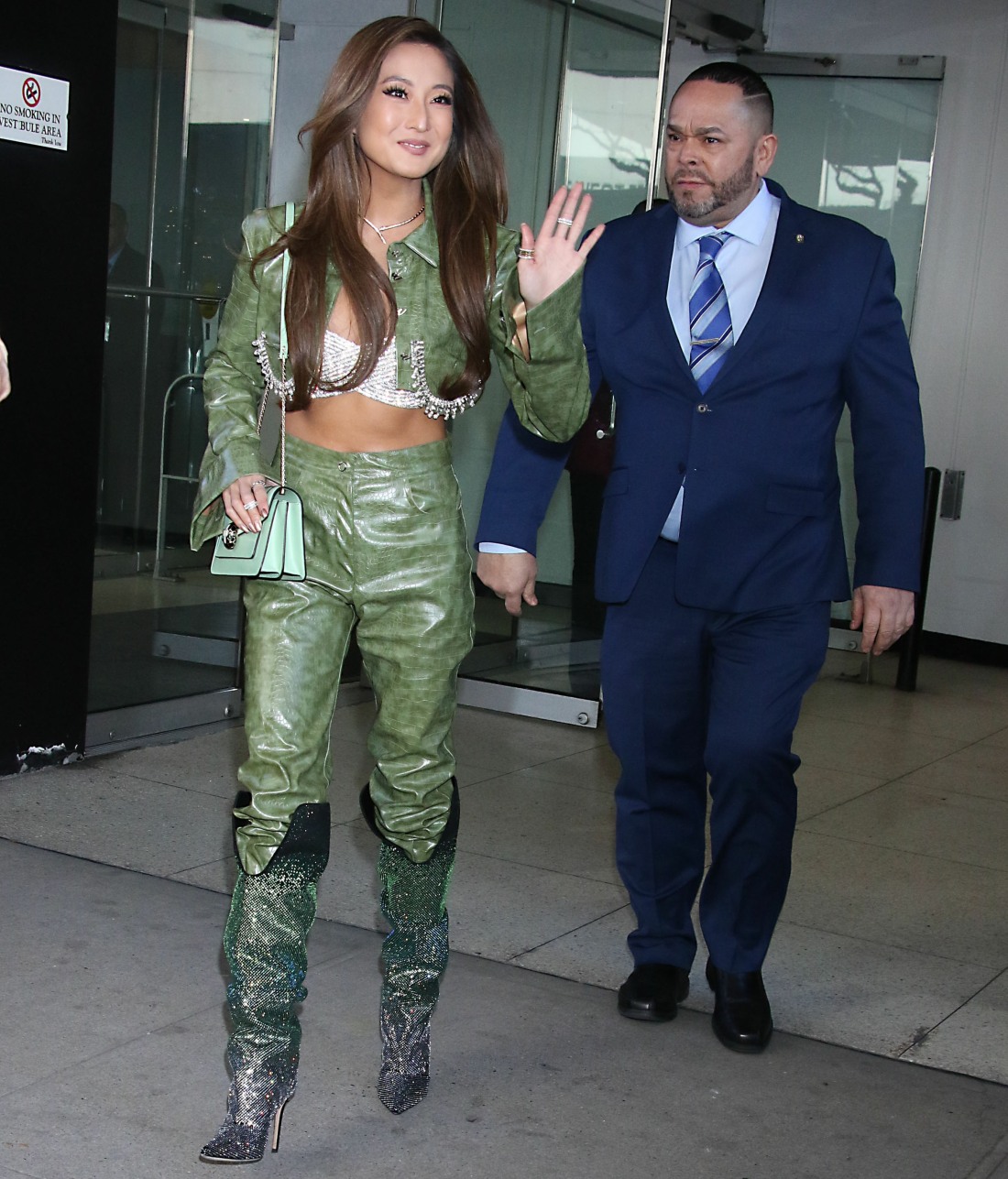 Photos courtesy of Cover Images, cover courtesy of Shape.
Source: Read Full Article