Full House fans are mourning the sudden passing of comedian Bob Saget on Jan. 9. Known for his role as single dad Danny Tanner on the family sitcom for eight seasons, Saget formed a a close bond with his Full House co-stars. The cast featured John Stamos, Dave Coulier, Candace Cameron Bure, Jodie Sweetin, and Mary-Kate and Ashley Olsen, and the ensemble remained close after the series ended in 1995. Coulier recalled Saget's enthusiasm when he headed to the altar in 2014.
Dave Coulier got married in 2014
Coulier tied the knot with longtime love Melissa Bring in July 2014. The couple went full-on non-traditional, which included Coulier ditching the typical groom's attire of a black tux and going with grey khakis, a white button-down shirt, and sneakers. The ceremony itself was short and to the point so the newlyweds could focus on their guests.
"It was probably six minutes," Coulier said in 2014, according to People. "Everybody was like, 'That was the best wedding ceremony ever!' We wanted to make it really brief so we could spend more time with our family and friends."
The two didn't bother with superstitions and shared a drink before their nuptials.
"She looked stunningl I saw her beforehand and I asked her, 'Am I allowed to be seeing you right now? And she said 'Yeah, let's have a beer!' " Coulier revealed, crediting his bride for all of the wedding details. "She had gift bags that she handmade and put in everybody's room, she did all the activity pamphlets our house was set up like a command post for several months."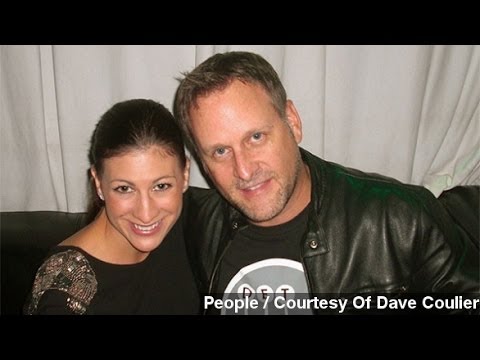 'Full House' cast attended Dave Coulier's wedding
The event was held at the O'Hair Ranch Lodge in Paradise Valley, Montana with approximately 100 guests. Coulier was thrilled to have his Full House co-stars in attendance at his wedding.
"Bob [Saget] and John [Stamos] pulled me aside after the ceremony," the actor shared. "We laughed and we hugged and we kissed each other like three brothers do there were genuine tears of joy welling up in our eyes."
Saget apparently couldn't hold back on his joy for his pal and the momentous occasion, and made several trips to the mic to give a speech.
"Saget was like a bull behind the gates at the rodeo," Coulier remarked. "He couldn't wait to get to that microphone – he actually went up three different times." Bring added, "It was like the scene out of Bridesmaids. No one could say enough good things."
Dave Coulier expressed his grief on Bob Saget's death
When news broke of Saget's death, tributes from friends and co-stars flooded social media. Coulier expressed his sadness at the loss of his dear friend.
"My heart is broken," Coulier tweeted on Jan. 9. "I love you, Bob. Your forever brother, Dave."
The Full House alum followed up his tweet with an Instagram post the following day that included a picture of himself holding hands with Saget. "I'll never let go, brother. Love you❤️" Coulier wrote.
Coulier's wife also took to Instagram to share a carousel of images, which included a photo of herself with Saget on her wedding day.
"A loss too big to express," Melissa wrote, making a promise to watch over Saget's wife and three daughters. "The capacity in which he loved was unmatched. Every text or conversation he had to be the last one to say 'I love you', even if it was already said. Bob, we'll be holding your girls and lady extra tight for you. I love you."
Saget was 65 years old.
Source: Read Full Article