Well, this we did not expect…
Corey Feldman has been threatening to reveal the names of his and late bestie Corey Haim's sexual abusers for years now. The Goonies star has long claimed there was a "pedophile ring" operating in Hollywood but only named some of the men he says were involved, rather than just going public with everything all at once.
Instead he has said for years now he needed to make a documentary to expose it — and now he finally has. (My) Truth: The Rape of Two Coreys premiered on Monday night at a Los Angeles screening attended by some of Feldman's celebrity friends, such as Rosanna Arquette, Dave Navarro, and Jamie Kennedy.
According to Entertainment Weekly, who were also invited to watch, the film began with the information which is already public.
Contents
Naming Names
Feldman once again named actor and one-time assistant Jon Grissom, nightclub owner Alphy Hoffman (which was confirmed by Blake Lively's half-brother Jason), and talent manager Marty Weiss as three of his abusers.
But the real bombshell is about the late Corey Haim.
Haim died of complications from pneumonia in 2010, after a lifetime of addictions for which many blame years of abuse. In fact, that was on March 10, ten years ago to the day. But Feldman is now speaking for his longtime friend and most consistent co-star, for whom he chose the release date.
Feldman claims Haim told him Charlie Sheen raped him on the set of the 1986 film Lucas. He graphically shares in the film, per EW:
"This wasn't like a one time thing he said in passing. It wasn't like 'Oh, by the way, this happened.' He went into great detail. He told me, 'Charlie bent me over in between two trailers and put Crisco oil on my butt and raped me in broad daylight. Anybody could have walked by, anybody could have seen it.'"
But Feldman wasn't a lone voice this time; several other interviewees in the film gave contemporary accounts of Haim telling them a similar story.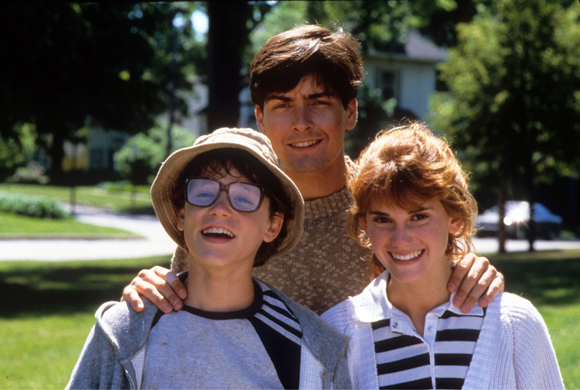 Feldman's ex-wife Susannah Sprague said:
"He shared with me that on the set of Lucas that he was raped as a little boy. He told me that it was his costar and he told me that it was Charlie Sheen that did it."
Wow.
We should note as it has come up quite a bit in recent years, YES, contemporary witnesses whom victims gave accounts of their assaults close to the time ARE considered strong supporting evidence in these kinds of cases.
History
Readers may recall there was an infamous report in Radar Online in 2016 which claimed an A-lister would be revealed by multiple sources to be Haim's abuser. Does that report's description match Sheen and the events described?
"The closeted perv has never come out as gay, and even has children of his own. But in truth, the star behind the family-man facade is an evil monster who has led an extraordinarily twisted double-life. He was the 'kingpin' of a child sex ring that ensnared Haim and Corey Feldman… The first time this man raped Corey was after he got him high on pot. He fooled him. Corey was vulnerable, and he fell for this person. He believed, like so many victims, that he was 'in love' with his abuser. He was so confused by the sexual encounter, and believed it was love."
Feldman has mentioned the film and the incident before, in his 2013 memoir Coreyography, in which he wrote:
"At some point during the filming explained an adult male convinced him it was perfectly normal for older men and younger boys in the business to have sexual relations, that it was 'what all guys do.' … So they walked off to a secluded area between two trailers during a lunch break for the cast and crew, and Haim, innocent and ambitious as he was, allowed himself to be sodomized."
However this is the first time he has ever corroborated the accusation against Sheen by name.
Previously Haim confidant Dominick Brascia told the National Enquirer a very similar story; the way he put it:
"Haim told me he had sex with Sheen when they filmed Lucas… He told me they smoked pot and had sex. He said they had anal sex. Haim said after it happened Sheen became very cold and rejected him. When Corey wanted to fool around again, Charlie was not interested."
These accounts do all seem to match…
We should say, while Brascia almost made Corey Haim sound more like a consenting partner, he clearly could not have been; Haim was only 13 at the time, while Sheen was 19. If this happened, it was rape.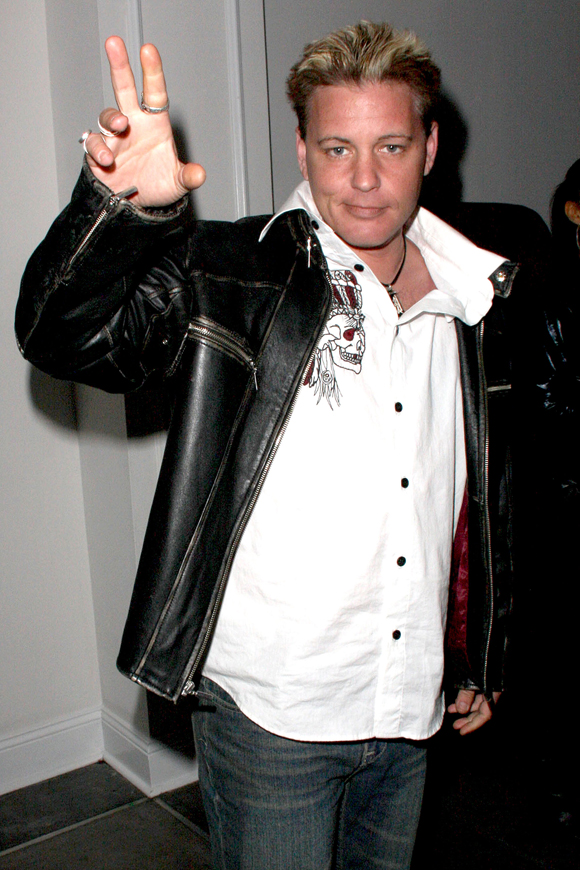 The 2017 claims were largely brushed off due to the publication's credibility issues but also because shortly afterward Brascia himself was accused of sexually abusing Haim. Interestingly, Feldman backs this accusation as well in the new film. Brascia denied the accusations previously; he can no longer respond to new allegations as he died in 2018.
Grissom and Weiss have also denied the accusations. Grissom reportedly wrote in a YouTube comment:
"I said it's not me I'm sick and tired of saying that when no one listens. So goddamnit I'm not repeating it anymore."
Weiss in so many words accused Feldman of exploiting his late friend for profit, tweeting earlier this year:
"Corey Haim would never grandstand sex abuse for profit nor would he have thrown innocent names around due to personal vendettas. The fact that Feldman uses me to convince ppl that CH was a sex fiend is horrific and exposes both his jealousy of Haim & CF's friendship with me."
What about Charlie Sheen?
Charlie Sheen's Denials
Despite the form the claims took in 2017, the accusation was serious enough to warrant a response from the Two And A Half Men star, who released a statement through reps to The Hollywood Reporter at the time, saying:
"Charlie Sheen categorically denies these allegations."
He even filed a lawsuit against American Media, Inc., Brascia, and the Enquirer's editor at the time, Dylan Howard. In a confirmation of the legal action, he said directly to TMZ:
"In my nearly 35 years as a celebrated entertainer, I have been nothing shy of a forthright, noble and valiant courier of the truth. Consistently admitting and owning a laundry list of shortcomings, wrongdoings, and indiscretions this traveler hath traveled — however, every man has a breaking point. These radically groundless and unfounded allegations end now. I now take a passionate stand against those who wish to even entertain the sick and twisted lies against me. GAME OVER."
Sheen ended up dropping the suit in 2018, telling the court the parties were in talks to settle out of court.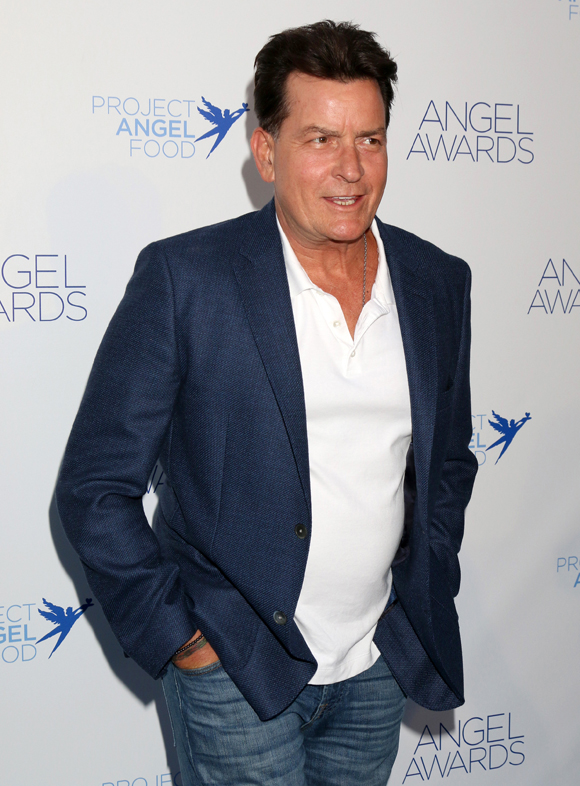 Now, after the documentary is once again denying the allegations. In a new response released to ET Canada, his publicist says:
"These sick, twisted and outlandish allegations never occurred. Period. I would urge everyone to consider the source and read what his mother Judy Haim has to say."
Judy Haim?
Corey Haim's Mother
Yes, Corey Haim's own mother also said it wasn't Charlie Sheen who abused her son in a 2017 Dr. Oz interview.
More recently, Sheen provided ET Canada with an email from her in which she defended him yet again:
"I feel that this is a huge accusation without any proof and without my kid being here to defend himself I stand firm, that Charlie DID NOT. This of course never happened. Sadly, Feldman has lost his mind and the horrible thing is he thinks this is a great way to commemorate the 10 year anniversary of my son's death."
Feldman has his own accusations against Judy, which he speaks about in The Two Coreys.
He says she was behind a group calling themselves The Wolfpack, who were responsible for a campaign of organized harassment against him on social media and even veiled threats in real life. Just last week he said on Twitter he had to "flee" his home after finding Wolfpack material in his yard.
The Crash
Like with many documentaries of this kind, you really should see it for yourself to make up your own mind. We would love to tell you (My) Truth: The Rape of Two Coreys is available now; however, it seems Feldman is having some technical issues on that front.
Apparently the doc premiere was meant to be a simultaneous livestream event in which fans who paid for access could watch Monday night; however the site crashed after just a few minutes. Some viewers reported being able to watch the first 17 minutes before everything went offline. Most saw nothing at all.
A message to the dissatisfied customers, which one user shared on Twitter, read:
"Please be patient. The hackers are trying to prevent the stream from airing. The program will begin momentarily. We appreciate your patience and support."
The hackers??
Corey doubled down on these hacking claims in an interview on Fox News after the premiere, saying:
"I don't know how we're gonna get people to see the film. We've got to solve that problem first. Yes, some people have seen the film, but the world who's waiting has not seen the film, as far as I know. So I've got to really get to the bottom of it, find out how we get this back online and how we get it to stream tomorrow properly at twelve o'clock without being hacked. If we find that we cannot stream it without being hacked, then I'm going to have to field distribution offers and I'm gonna have to figure out how we actually get this thing, you know, picked up so they can play theatrically."
What do YOU make of all this, Perezcious readers? Is there enough corroboration now to change your mind about Charlie Sheen? Or is Judy Haim right, and Corey Feldman's paranoia has taken over??
We'll tell you this — we definitely need to see this doc for ourselves.
Related Posts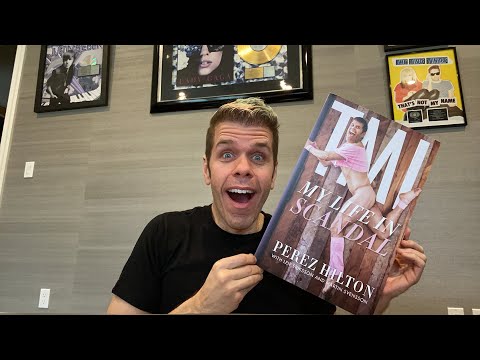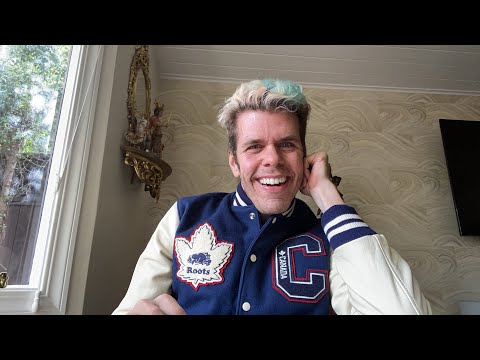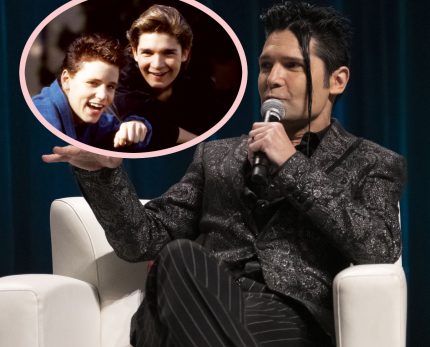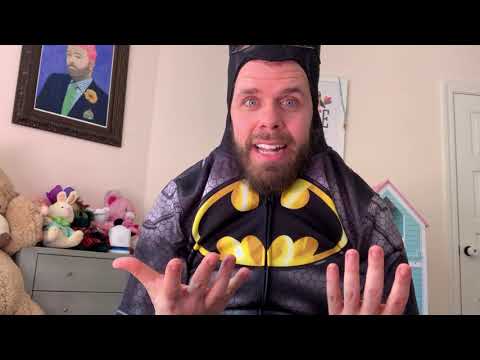 Source: Read Full Article