In case you live under a rock, there were a ton of celebrity weddings this weekend. Now, let's turn our attention to Vanderpump Rules stars Jax Taylor and Brittany Cartwright's Kentucky nuptials.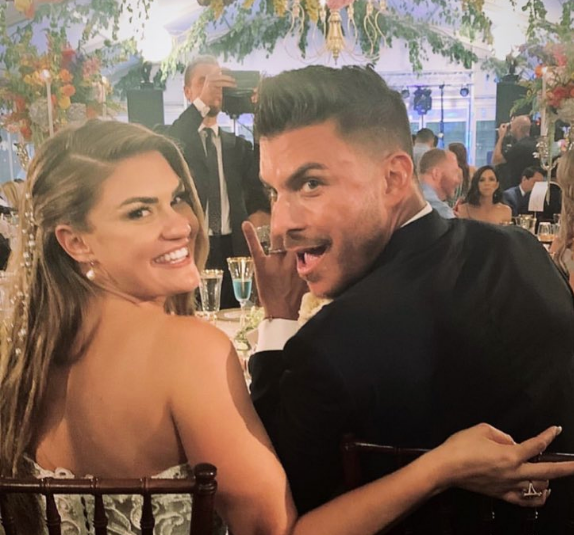 But let's begin with Brittany's bridal shower, because it was princess-themed, complete with Disney princesses all dressed up.
And Jax did some ~bro things~ with his bros for his bachelor party. As you do.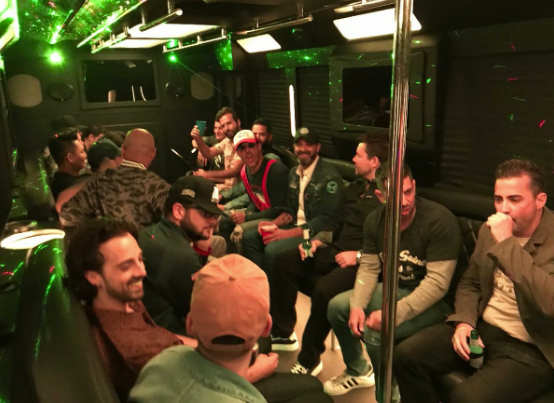 Fast-forward to this past weekend where the actual wedding occurred. The pair got married at the Kentucky Castle, in a town I never knew existed called Versailles, Kentucky.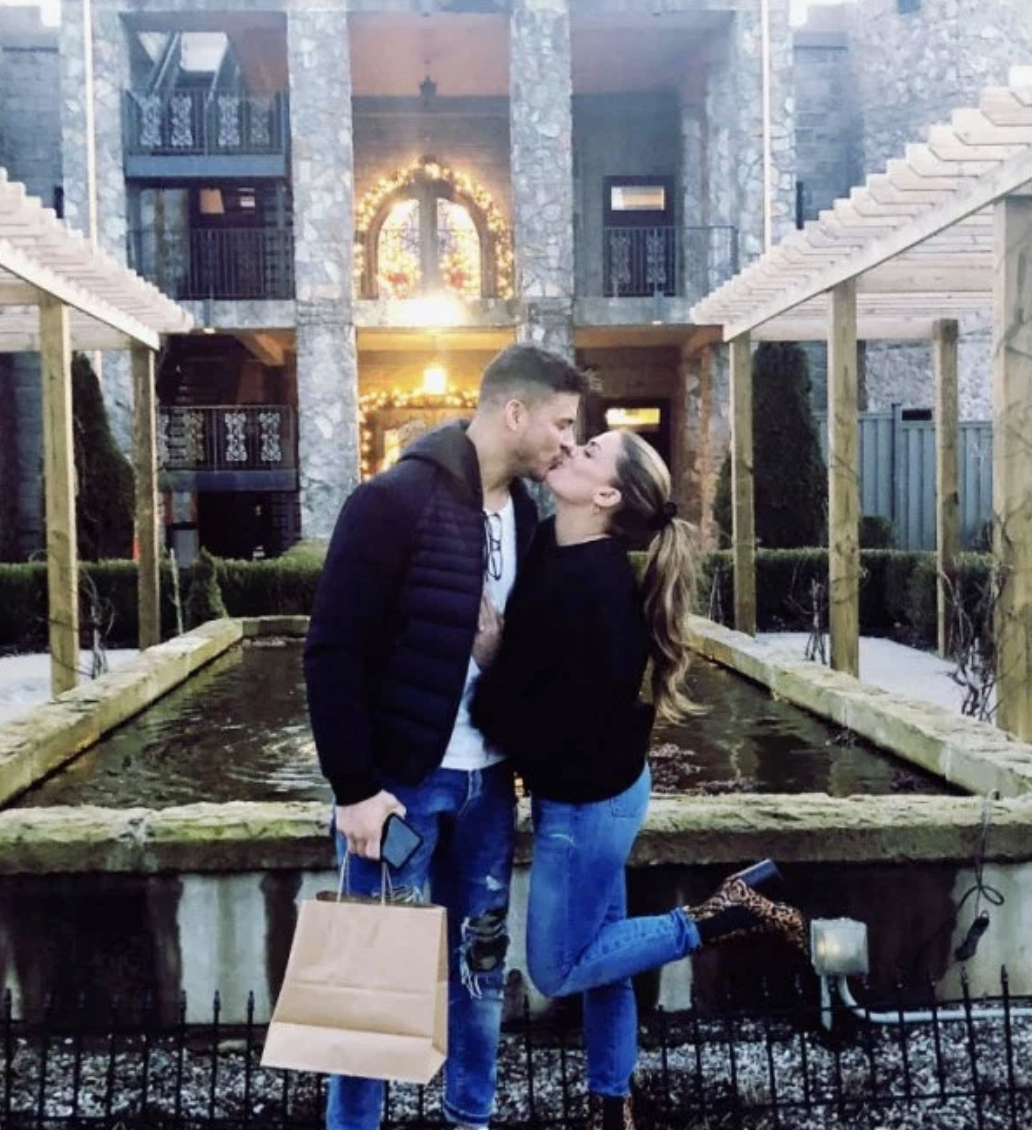 The bridal party was pretty huge, this being Brittany's side:
And this being Jax's side:
I can't tell if the sunglasses are a direct nod to Jax's trouble with the law or not, but a slow clap if it is!
No surprise here, but the pair cleaned up REAL NICE for their big day.
They got married outside, in front of a wall of flowers.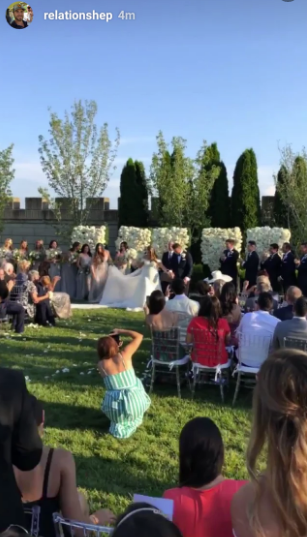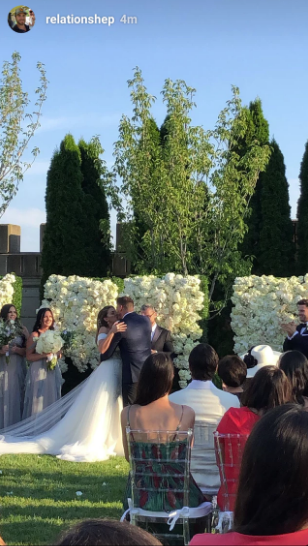 And they hit the officiant jackpot when Lance Bass agreed to officiate the wedding.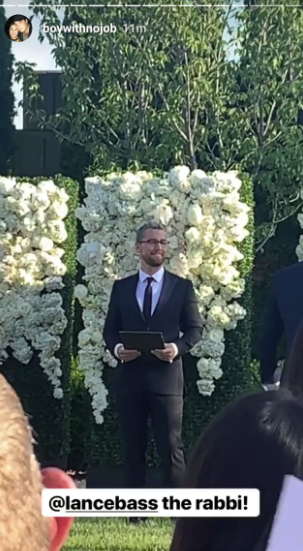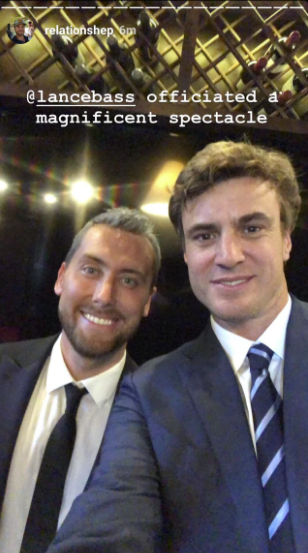 The bridesmaids wore lilac dresses and each had beautiful bouquets of flowers.
And if this Instagram story caption is to be believed, Brittany's vows included a nod to Friends by saying "you're my lobster."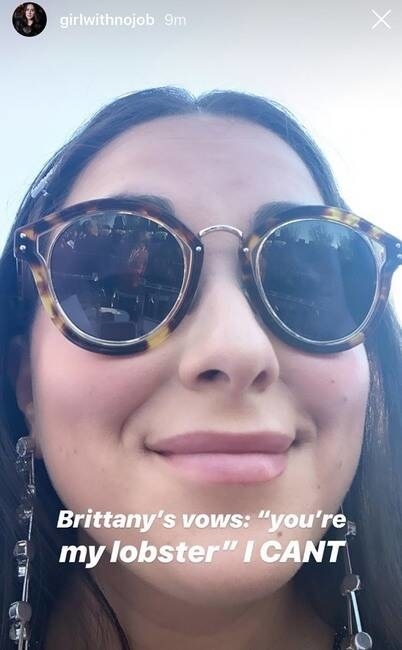 Jax honored his late father with his own seat at the wedding.
Inside the reception, there were flower garlands and roses hung upside down.
There were multiple wedding cakes that had "edible moss" all over.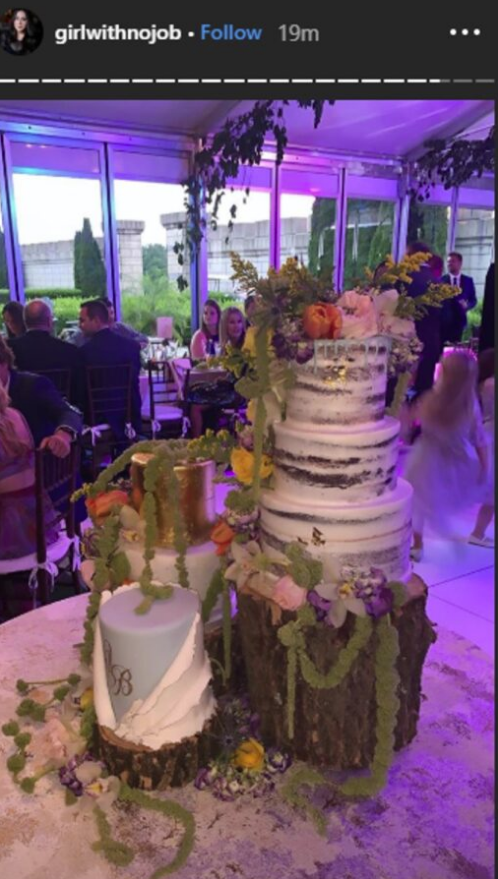 Brittany and Jax danced to "Still The One" by Shania Twain, with Brittany singing along to the part that goes "they said I bet they'll never make it / but just look at us holding on / we're still together still going strong."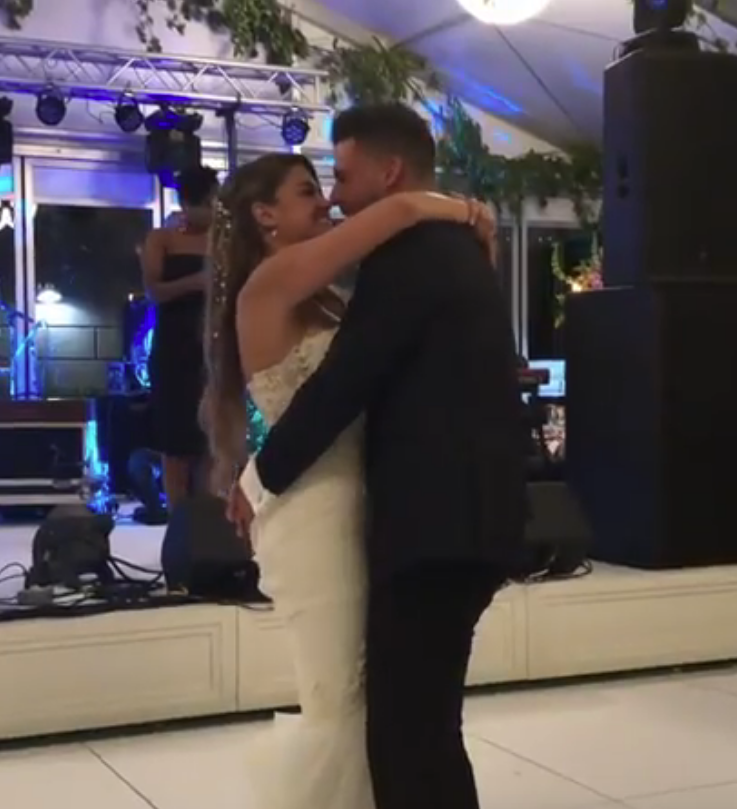 If you've seen Pump Rules the past two seasons, you'll know why this made sense.
The table assignments were pretty standard, but Ken Todd probably didn't love his personal seat assignment. Lisa Vanderpump's husband's last name isn't Vanderpump, it's Todd. Ken Todd. The disrespect.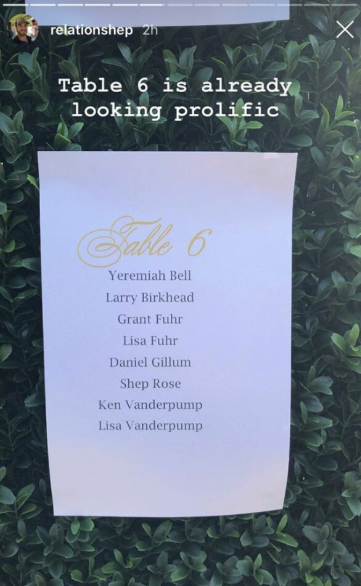 The wedding reception included Hooters girls wearing custom Hooters shirts that said "Brittany <3 Jax" on the back.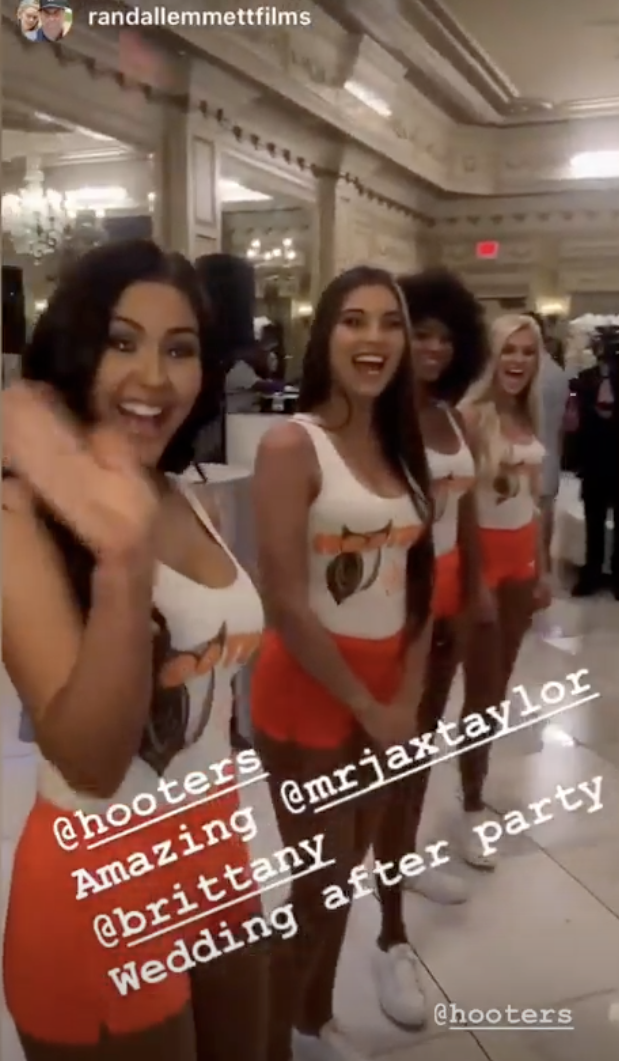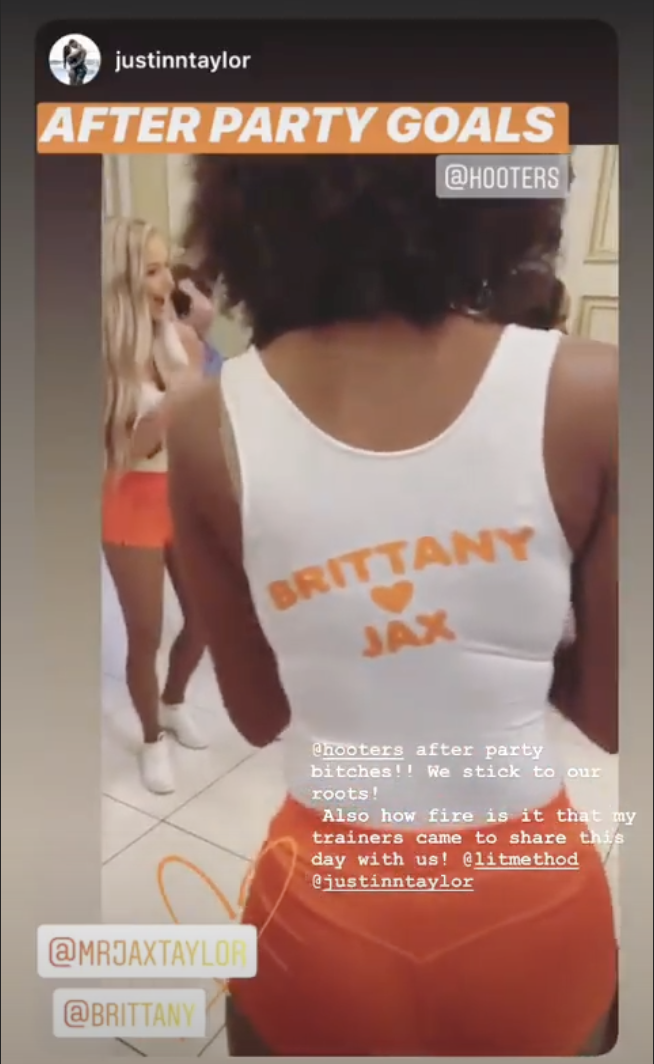 At the party, Lance Bass danced with everyone to NSYNC's "Bye, Bye, Bye" (!!!) as the cameras rolled.
And later, there was a dance-off between Lance Bass and Tom Sandoval.
Brittany stunned in her gown, which was converted into three different looks, starting with this…
…to this…
…to this (hi again, Hooters girls).
It was a Bravo-heavy guest list, so let's see who attended!
Lala and Randall Emmett:
Shep Rose, Lisa Vanderpump, and Ken Todd:
Tom Sandoval and Ariana Madix: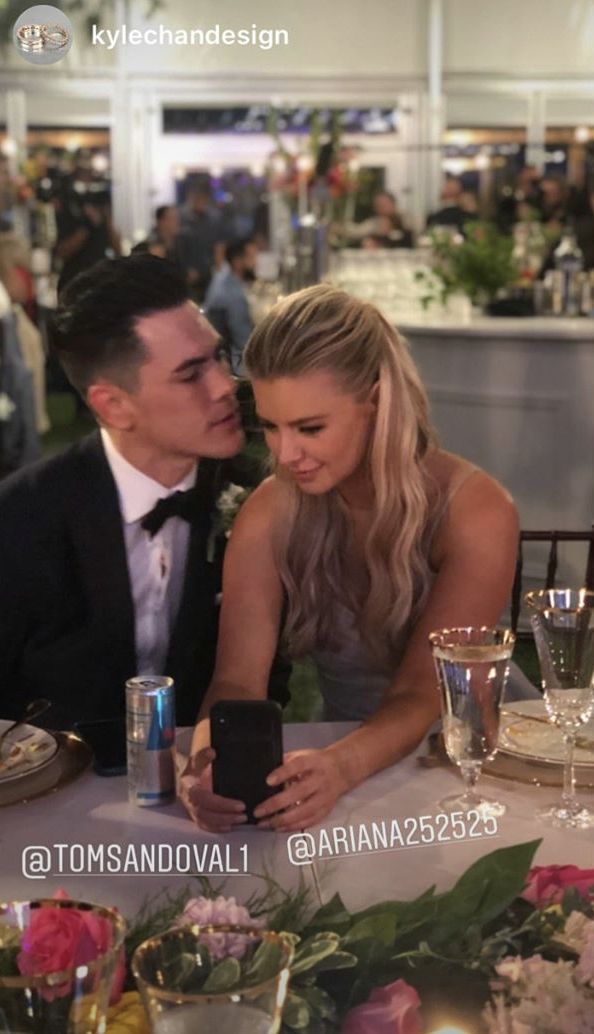 Tom Schwartz and Katie Maloney-Schwartz:
Kristen Doute:
Scheana Marie:
Peter Madrigal: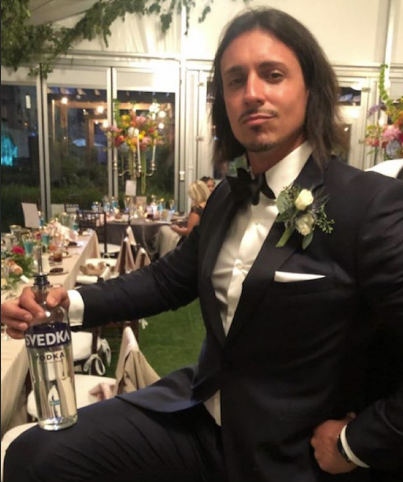 Beau Clark and Stassi Schroeder:
Larry Birkhead:
Yes, the father of Anna Nicole Smith's daughter Dannielynn.
Lauren Wirkus and Stephen McGee
From Summer House.
And all of the Vanderpump moms were there, too.
If you were looking for the other Vanderpump Rules cast members, Kristen tweeted a clarification months ago:
Let's see, what else happened worth noting…
Lisa, for the record, was a "surprise guest" who flew out on Randall's private plane.
She had recently returned from London after attending her mother's funeral.
But it looked like she had fun.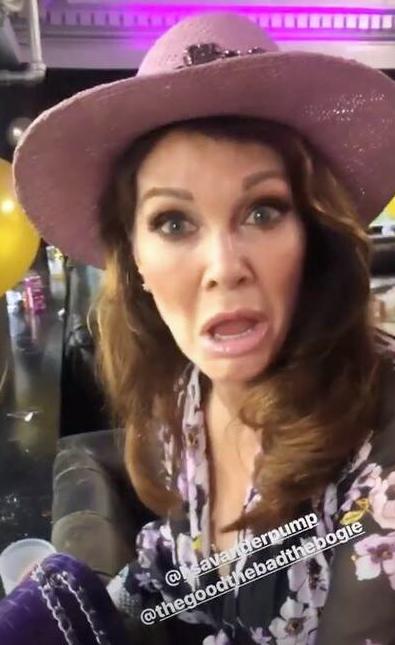 Kristen and Scheana hung out together over the wedding weekend and shared a smoke and a kiss.
And Jax uploaded this picture of Sheana and Shep getting close over the weekend as well, with the caption "what is going on right now?"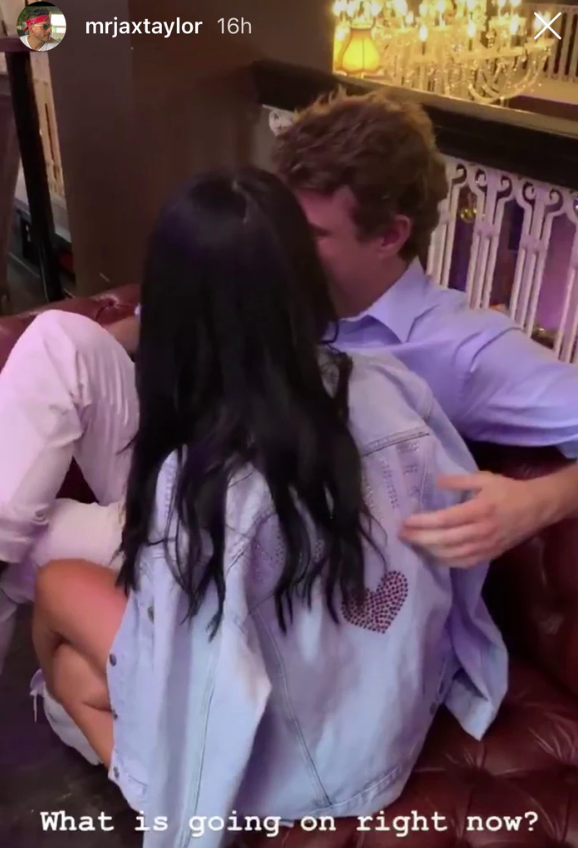 The gift bags included Mamaw's Beer Cheese, of course.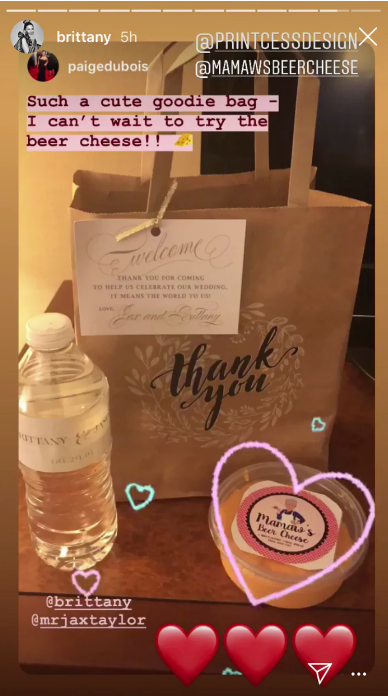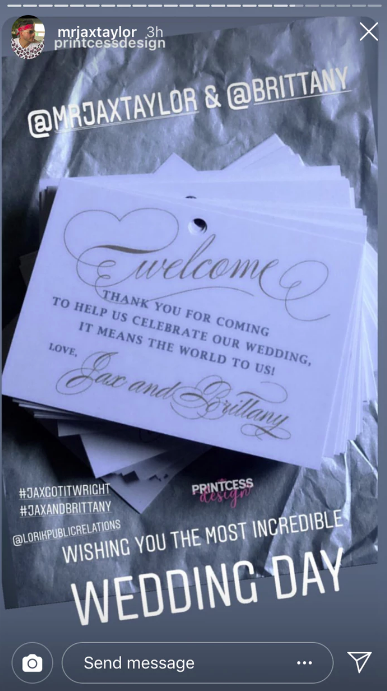 And if you — like me — were confused about seeing "The Cauchis" in all of the photos, you are not alone.
Jax's REAL last name is Cauchi. He was born Jason Cauchi, not Jax Taylor, and Brittany is taking his actual last name.
Oh, and if you're looking for more photos, their wedding hashtag was appropriately named #jaxgotitwright.
Source: Read Full Article