Following his breakup with longtime girlfriend, Cassie, reports started circulating that Sean "Diddy" Combs is dating Lori Harvey, who is actually his son's ex-girlfriend.
Of course, this chatter has raised a few eyebrows and people can't stop talking about if there's any truth to the rumors and what Harvey's stepdad thinks about the alleged relationship. Here's who her famous stepfather is and what the 22-year-old model had to say about one recent claim.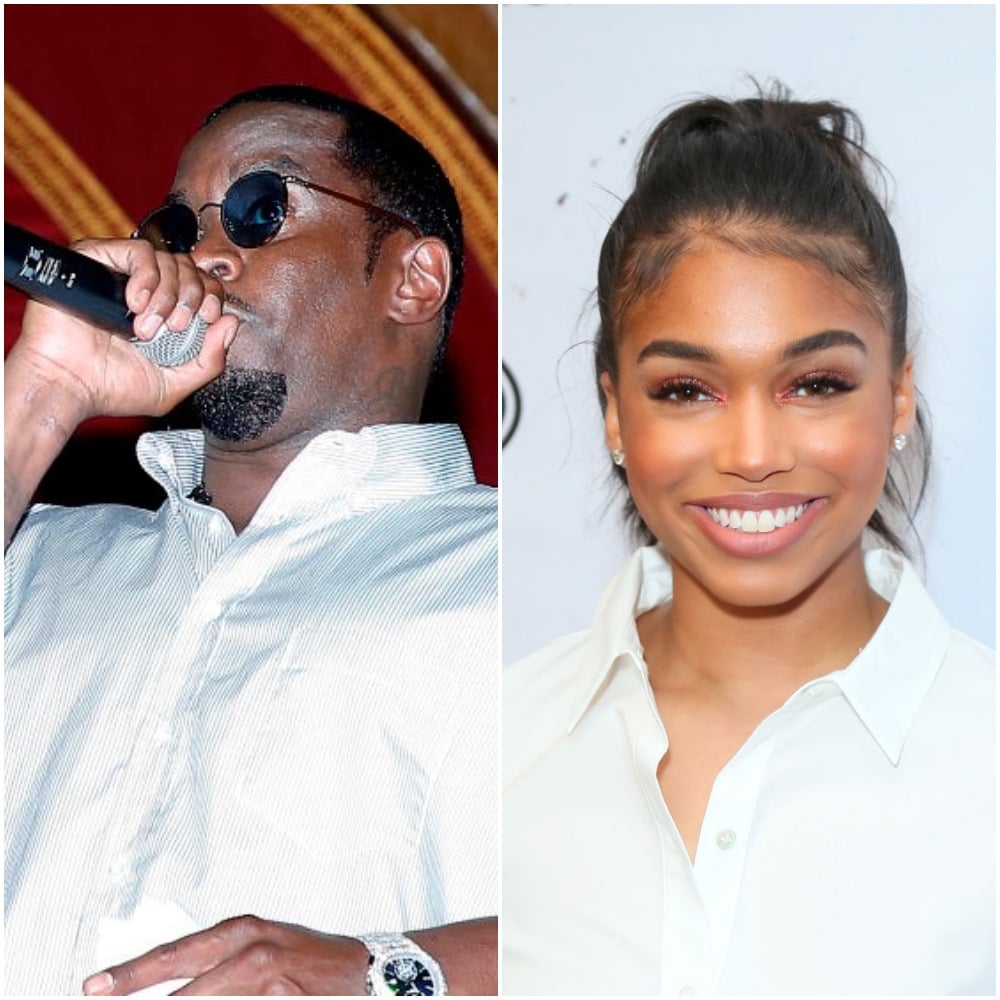 Who is Lori Harvey?
Harvey is the stepdaughter of comedian and television personality Steve Harvey. She's also an up-and-coming model. She was featured in her first runway show for Dolce & Gabbana in 2017 and since then has walked in multiple shows for the brand.
"Being that I'm not a traditional model, it's kind of cool because I feel like it's opening up a door for a new generation of models that look more like me versus being 5-foot-10 and super skinny [with a] super flat stomach and super skinny legs like everything looks so perfect," she previously told BET.
In addition to dating Diddy's son, Justin Combs, Harvey was once engaged to Dutch soccer player Memphis Depay.
The fashion model has also been mentioned in the 2018 song "Going Bad" by Meek Mill.
"I got Lori Harvey on my wish list (that's Lori)/That's the only thing I want for Christmas," he raps.
Meek later switched up those lyrics to: "I took Lori Harvey off my wish list/that's what trigga Trey wanted for Christmas."
The hip-hop artist confirmed via Twitter that he changed the lyrics out of respect for Trey Songz, who had a high-profile romance with Harvey.
She denied Diddy engagement rumors
The rumor mill has been spinning about Diddy and Harvey being a couple since March. The chatter went into overdrive in June when the music mogul's ex-girlfriend, Virginia, claimed to MTO News that the rapper and model are dating.
"We were in Atlanta for Super Bowl … we were staying at this house that he rented out," Virginia recalled, adding, "We were having parties the whole weekend and [Lori] came over. I noticed that [Lori and Diddy] were gone, and I was looking for them all over."
Fans ran with another rumor after Harvey was seen wearing a diamond ring on her engagement finger at a party for Diddy's vodka brand Ciroc. However, she took to Instagram to put the engagement rumor to rest.
"I'm not engaged," Harvey wrote in an Instagram Story. "Stop believing everything y'all read on a blog."
After she denied the rumor, the two were spotted out together in July 2019 sporting similar outfits which only led to more romance speculation, but nothing has been confirmed by either party. Still, fans on social media have been wondering what Steve Harvey thinks about the alleged romance, another fair question is what Justin thinks about it.
Check out Showbiz Cheat Sheet on Facebook!
Source: Read Full Article