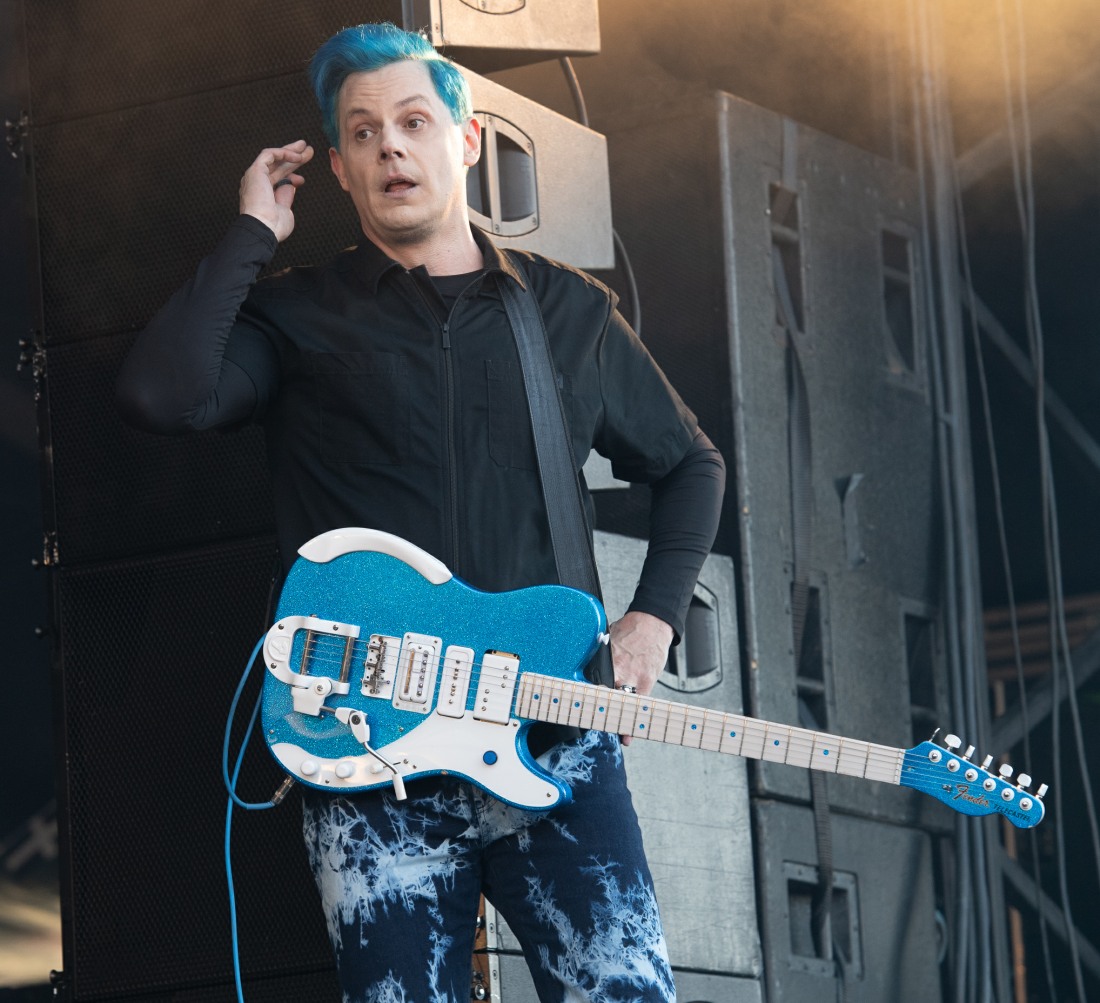 Jack White is a 12-time Grammy winner who has written, produced and performed some truly amazing music over the years. He tends to live quietly in Nashville and Detroit, and he has his own record label and recording studio in Nashville. He's worked with Beyonce, Loretta Lynn, Alicia Keys, Bob Dylan, the Rolling Stones and many more. He's an actor too, so don't come in here with "who??" He's famous but low-key about it. He's also a huge Trump-hater and he's not afraid to call out celebrities who "normalize" that baby-fisted fascist. White posted this on his Instagram alongside images of Trump hanging out with Mel Gibson, Guy Fieri, Joe Rogan and Mark Wahlberg.
Anybody who "normalizes" or treats this disgusting fascist, racist, con man, disgusting piece of sh-t Trump with any level of respect is ALSO disgusting in my book. That's you Joe Rogan, you Mel Gibson, you Mark Wahlberg, you Guy Fieri. This is a statement from me, not a discussion/debate. -Jack White III
[From Jack White's IG]
Yep. I agree. Guy Fieri is now dead to me after that sh-t at the UFC fight over the weekend. I expect that kind of douchery from Joe Rogan, Mel Gibson and yes, Mark Wahlberg. Stop normalizing Trump, and even more than that – stop normalizing the people who support Trump. It's pathetic that so many people still support Trump, still think that he should be president, think that Trump is just what this country needs. Stop infantilizing his unhinged, racist, insurrectionist, misogynist supporters. Every single part of the normalization of this cult is terrifying.
https://www.instagram.com/p/Cuhbc6br2_D/
Photos courtesy of Avalon Red, Instagram.
Source: Read Full Article