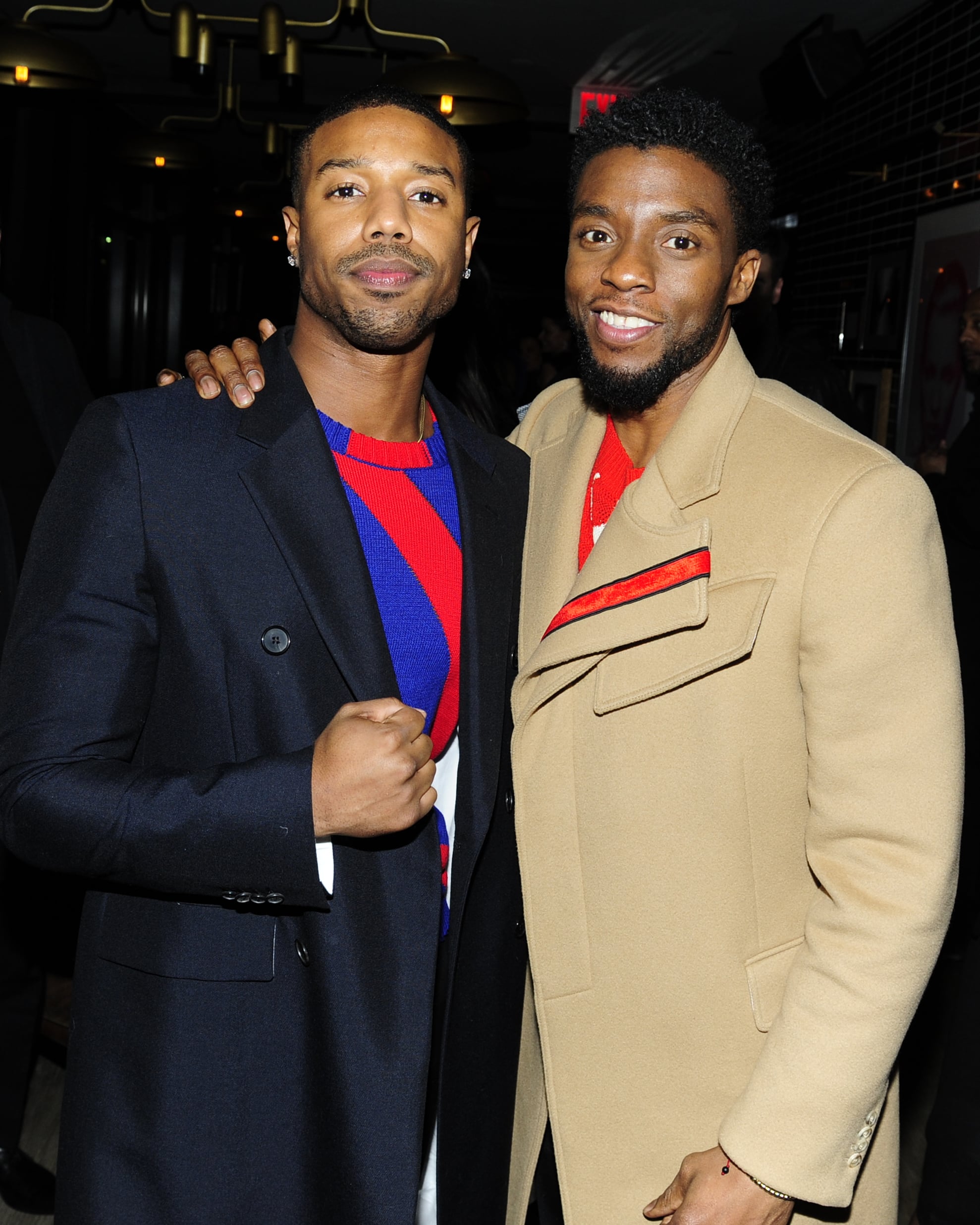 Since the news of Chadwick Boseman's death was confirmed on Aug. 28, the world has been mourning the loss of the actor, who was a deeply impactful person both on and off screen. Michael B. Jordan released an emotional statement on Instagram Monday night about his Black Panther costar and friend, Chadwick who had been battling colon cancer for the past four years. Alongside a series of photos of the two actors, Michael wrote a heartbreaking tribute to honor Chadwick and his legacy.
"I wish we had more time," the Just Mercy actor repeated in his statement. Michael recalled one of the last times he had spoken to the late actor, who said they were "forever linked." He thanked "his big brother" for paving the way for him since the beginning of his career, when the two both portrayed Reggie Porter on All My Children. "You showed me how to be better, honor purpose, and create legacy," he said of the memory. "And whether you've known it or not, I've been watching, learning and constantly motivated by your greatness."
Michael also said while Chadwick showed us some incredible legends and heroes on screen and that impact will certainly "live on forever," Chadwick himself was a legend and hero in real life. "I'm dedicating the rest of my days to live the way you did," Michael said. "With grace, courage, and no regrets." Read his tribute in full below.
Source: Read Full Article