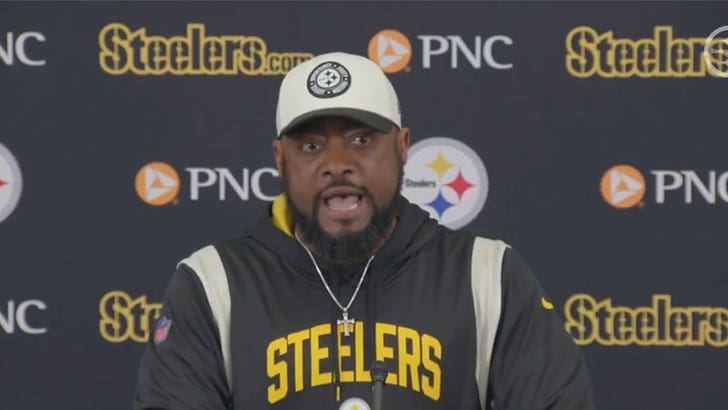 Mike Tomlin is devastated about Damar Hamlin after the Bills safety went into cardiac arrest on the field during Monday Night Football … saying the situation is "a really personal thing for me."
The longtime Pittsburgh Steelers head coach opened his media availability on Tuesday by explaining how Hamlin's condition hits close to home … telling reporters, "I've known that guy probably since he was about 12."
Hamlin was a standout at Central Catholic High School in Pittsburgh, receiving Class AAAA Defensive Player of the Year and All-State honors.
Tomlin says he was fortunate to have watched Hamlin develop into the player he is today.
"[I] got a lot of respect and love for him as a human being, his commitment to the pursuit of his goals and dreams of doing what it is he's doing right now, which is playing in the NFL," he added. "It's just an honor to get to know young people like that."
Tomlin reflected on the times he eventually coached against Hamlin — when the Bills and Steelers played each other the last two seasons — and says he always tells Damar how proud he is whenever they cross paths.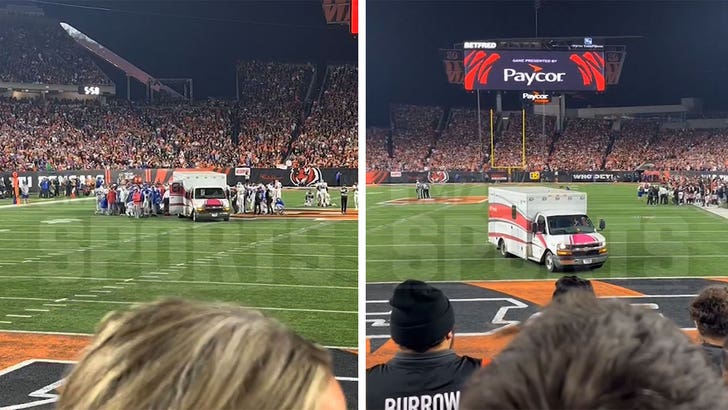 "I had the opportunity to express that to him whenever I see him," Tomlin said. "We play Buffalo each of the last two seasons, and he and I get to have a moment."

Bills Safety Damar Hamlin Suffered Cardiac Arrest On Field, In Critical Condition
As we previously reported, Hamlin went into cardiac arrest after a collision with Bengals wide receiver Tee Higgins … and was transported to the hospital, where he remains in critical condition in the ICU.
Hamlin's medical emergency deeply impacted the sports world … with NFL and NBA superstars like LeBron James, Tom Brady, and Drew Brees offering support for the 24-year-old.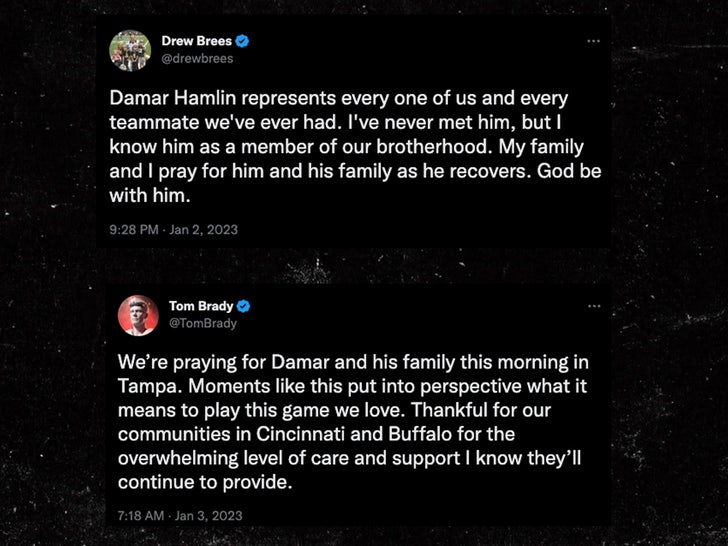 "I got a lot of love for that young man," Tomlin added. "We lift him and that organization up in prayer. [I] reached out to Sean McDermott to lend whatever assistance I could, but I don't have a lot to add other than that."
"I just respect the fact you guys appreciate how personal it is for me. Not only for me, but for all of us as people that thrive in this space. That's not obviously something you ever want to see."
Source: Read Full Article