It's that time of year again to dust off Christmas cookie recipes. Serve up old favorites alongside Nigella Lawson's Christmas cookies. Chocolatey, festive, and easy to make, Lawson — and reviewers — love the recipe. After a bite or two, the celebrity chef's holiday cookies just might become a year-round thing.
Nigella Lawson's Christmas Cookies start with the food processor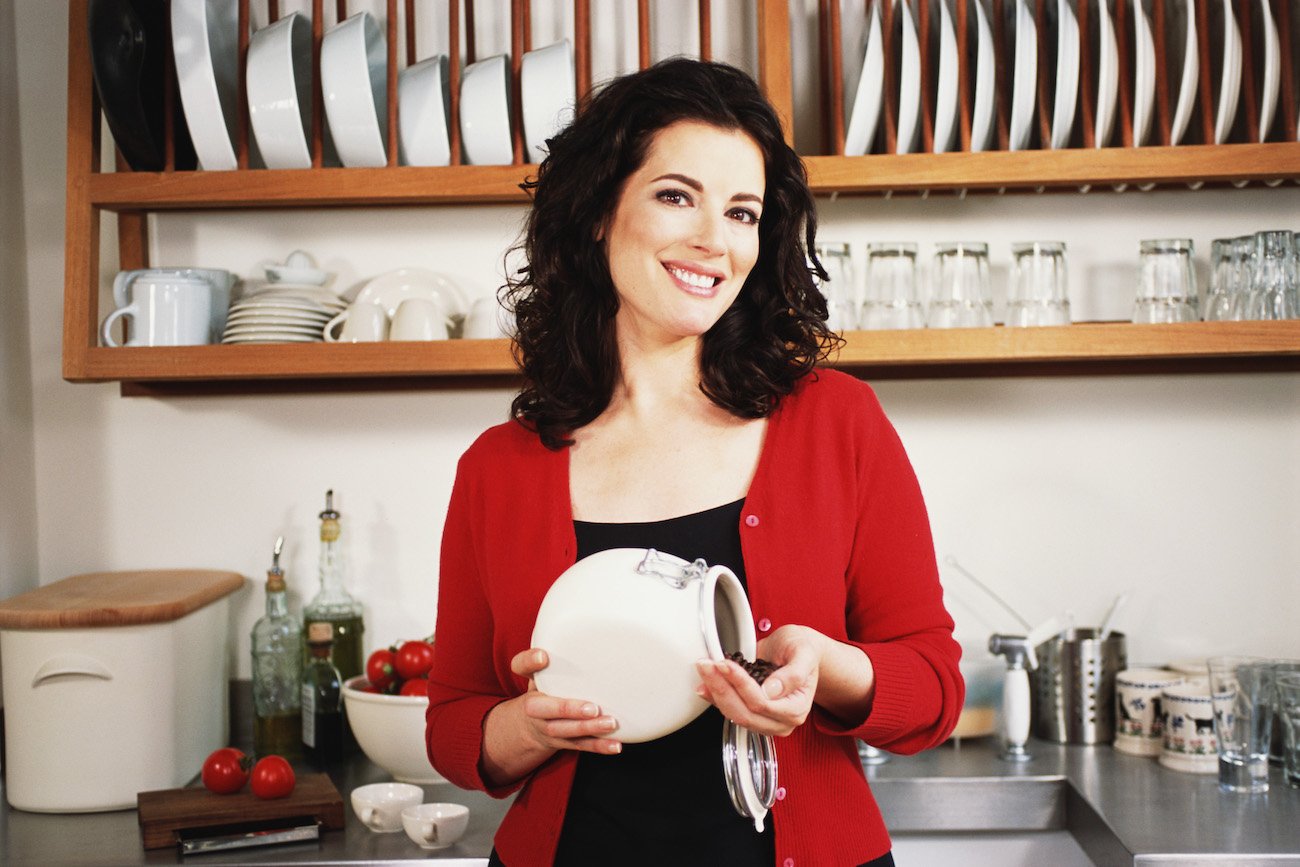 Originally featured in her 2008 cookbook, Nigella Christmas, Lawson's Christmas Chocolate Cookies are decadent. In short, they're rich chocolate cookies topped with chocolate — yes, more chocolate — and sprinkles.
Above all, Lawson's Christmas cookies are simple to make. She called them "as easy as anything" on Nigella's Christmas Kitchen and "a doddle to make" on her Nigella website. So why are they a breeze to make? Because the food processor does most of the work. 
Lawson combines cookie staples — butter, sugar, baking soda, etc. — and, before long, the dough is ready. "You will have a very soft, brown sticky but don't worry because you're not rolling anything out," she said. "You're just pinching out sort of walnut-sized pieces of this dough and rolling it in your hands."
The Christmas Chocolate Cookies' crackly tops get coated in glaze and sprinkles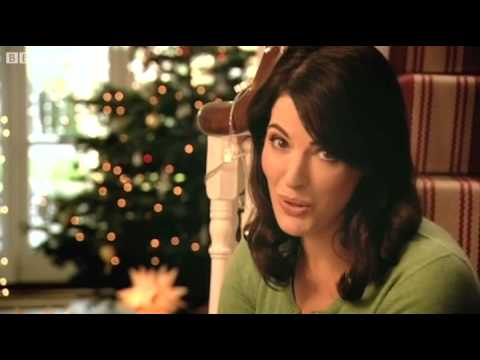 Don't be alarmed when Lawson's Christmas cookies are done baking and they have a crackly top. It's completely fine, according to Lawson. "When you take the biscuits out of the oven you will see that they have a rather cracked finish. But I love that it makes them look so homemade and comforting."
The cookbook author continued, saying the crackly tops will be hidden underneath a ribbon of what she calls "Christmas glaze." A mixture of powdered sugar and vanilla, Lawson coats each cookie in the glaze once they've cooled. Finally, she adds a hefty dose of red, green, and white sprinkles.
Reviewers can't get enough of Nigella Lawson's Christmas Chocolate Cookies
It seems everyone who has made Lawson's Christmas cookies at home loves them as much as she does. The comments section for the recipe on Lawson's website is littered with one positive review after another.
"These are absolutely the easiest, most delicious, most beautiful cookies. In all aspects, from baking to decorating, it couldn't be simpler," one person said, noting the recipe's also "very forgiving." "How can such an easy recipe turn into the best biscuits I've ever made!! So buttery, perfect sweetness and texture of my dreams," added another. Lawson, who has built a fortune of $20 million on cookbooks and TV shows, also received praise for her cookies being "decadent and yet simple."
Another reviewer said they couldn't picture the holidays without them. "My family and friends love them and I cannot imagine Christmas without a tin full of them. They taste best with the warmth of the oven still on them, and I have been known to plate up a few and pop them into the microwave for a quick burst to warm them back up, too."
Source: Read Full Article