Paul McCartney took to Instagram to honor his Beatles bandmate Geroge Harrison on the 20th anniversary of his death. The Beatles bassist shared a reflective message toward Harrison, who died at 58 on Nov. 29, 2001. His poignant words honored the man known as "the quiet Beatle" alongside a black and white photograph taken by McCartney's late wife Linda during what appears to be a recording session.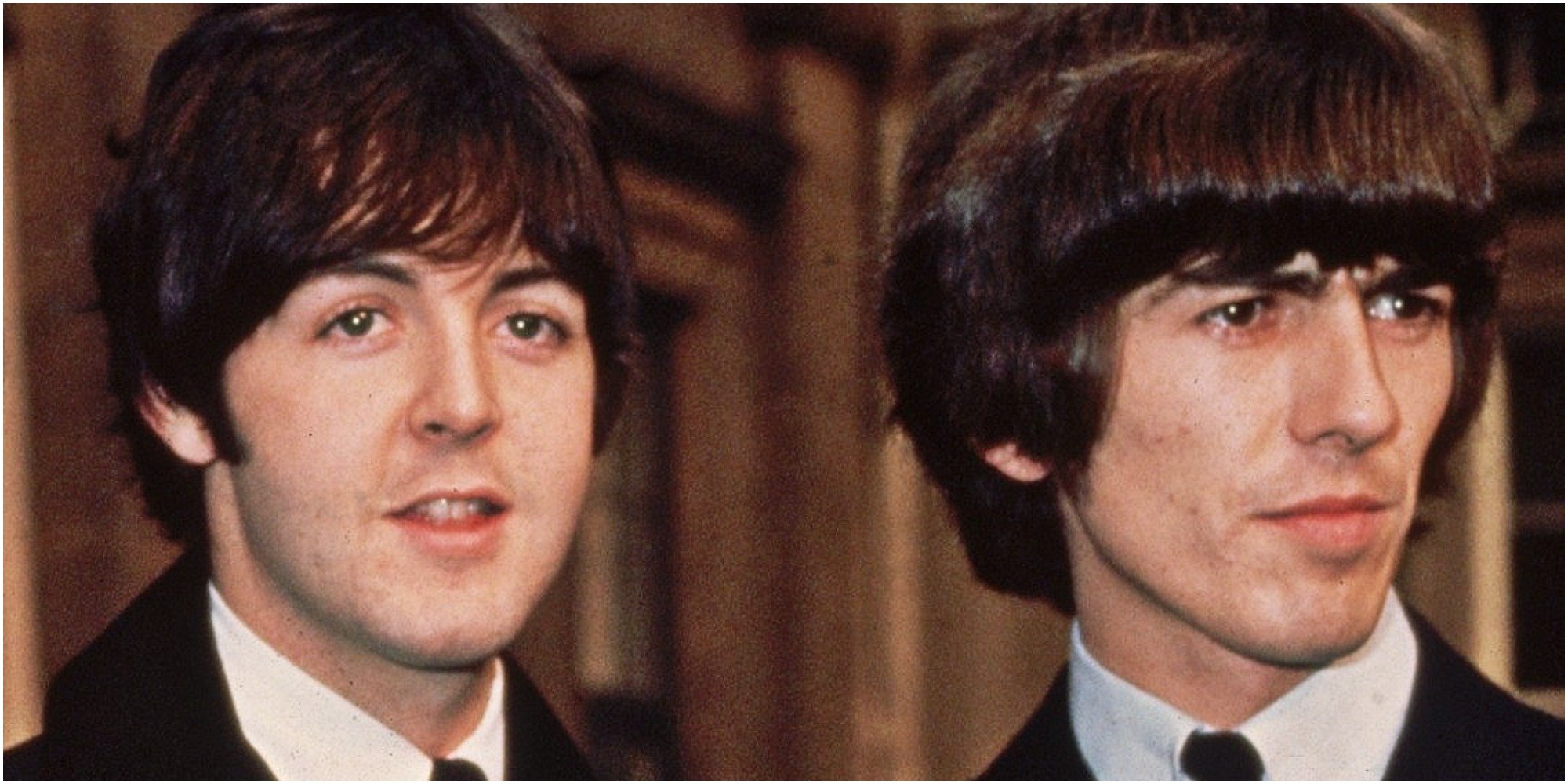 How did Paul McCartney and George Harrison meet?
Harrison was just 14-years-old when he first met McCartney. The two were students at the Liverpool Institute and frequently took the same bus to and from school. A friendship blossomed, and the two began jamming together.
Shortly after McCartney had joined the John Lennon-led-Quarrymen almost one year later, McCartney suggested his friend as a replacement for the group's guitarist.
Harrison's audition took place on the top of a double-decker bus where he took out his guitar and played Bill Justis' R&B instrumental "Raunchy." Harrison joined the group and eventually became one of the most prolific guitarists of his generation, lending his signature riffs to each Beatles tune.
Paul McCartney's heartfelt message honoring George Harrison
https://www.instagram.com/p/CW29gGSKQSC/
McCartney shared the photo of himself and Harrison as they sat across from one another. He wrote the following remarks in the caption of the post.
"Hard to believe that we lost George 20 years ago," McCartney wrote. "I miss my friend so much. Love Paul."
McCartney said he regularly speaks to Harrison via a gift the late Beatles lead guitarist gave him just before his death.
"George was very into horticulture, [he was] a really good gardener," McCartney said during an interview on NPR's All Things Considered. "He gave me [the] tree as a present. It's a big fir tree, and it's by my gate."
McCartney said he regularly communicates with Harrison by talking to him through an evergreen coniferous tree that Harrison gifted him. The tree flourishes near McCartney's Peasmarsh home on his East Sussex estate, located in England.
"As I was leaving my house, I got out of the car to close the gate and looked up at the tree and said, 'Hi, George,'" McCartney explained. "There he is, growing strongly … That takes me back to the time when I hitchhiked with him! [George and John Lennon still have] an ever-present presence."
McCartney continued: "It's lovely. He gave it to me, so I just planted it. But then, as the years go by, every time I look at it, I go, 'That's the tree George gave me.' George has entered that tree for me. I hope he's happy with that."
Fans react to McCartney's touching sentiment
McCartney's followers reacted to his touching sentiment, which honored Harrison's long friendship with the following messages.
"The world gently weeps," penned one follower.
"Beautiful and talented souls….both of you. So sad…he died so young. But grateful you found each other," remarked a second fan.
"He must have been a beautiful human and a great friend," wrote a third Instagram user.
"May his memory be a blessing. A true legend," penned the fourth fan.
McCartney and Harrison are featured in the documentary The Beatles: Get Back, currently streaming on disney+.
Source: Read Full Article