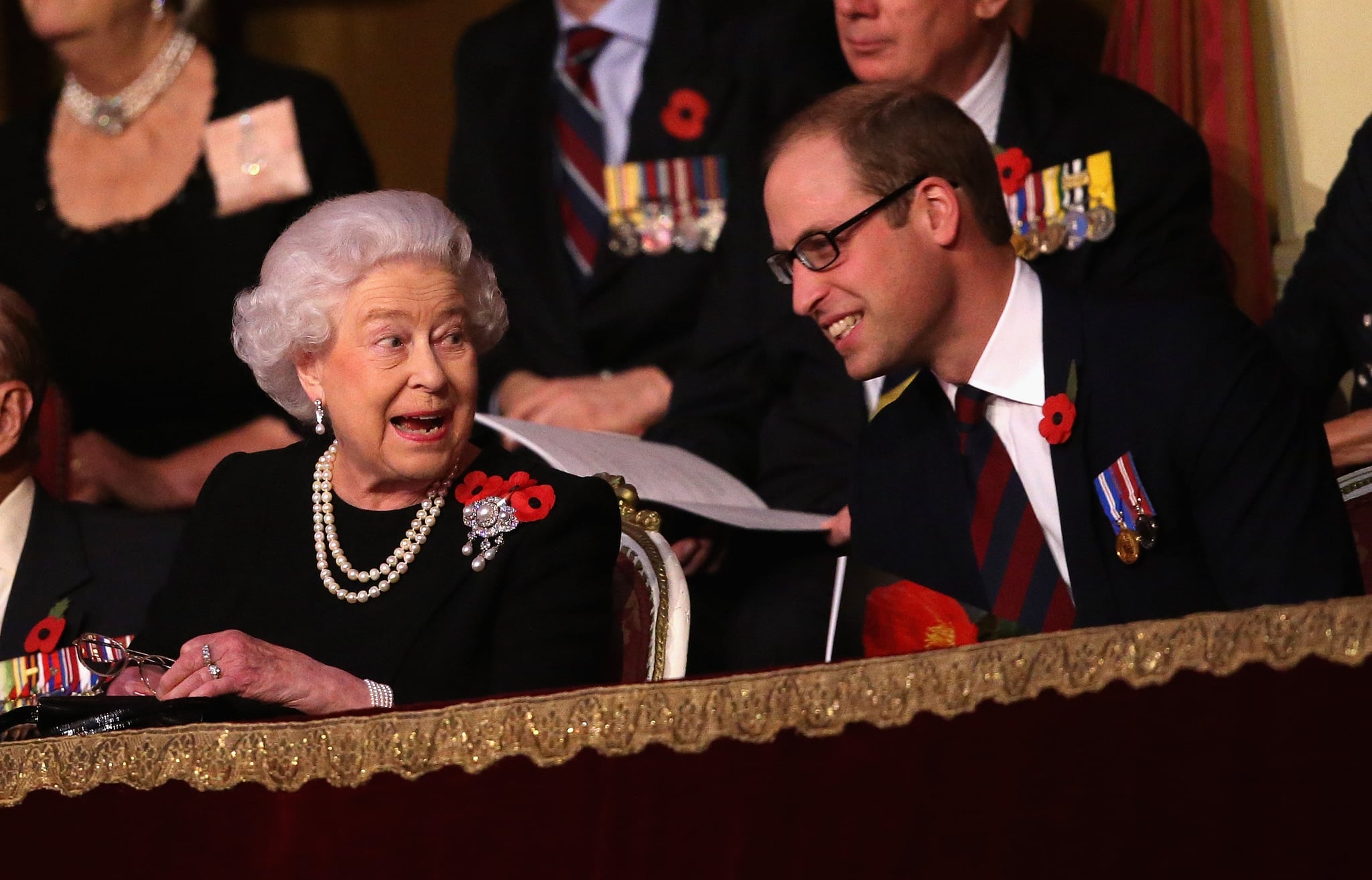 We all know that Queen Elizabeth and Prince Philip have one of the great royal love stories of our time. Evidence of that love story sits right there on the queen's finger every day via her wedding band and engagement ring. Like many royal (and non-royal) women, the queen wears her two rings and has since her 1947 wedding. And, just like so many others, she has quite a story behind both of her rings.
As Town and Country explains, the engagement ring that Philip gave to Elizabeth in 1946 was both a family heirloom and a brand-new piece. Confused? Let us explain. The ring includes a center diamond, surrounded by several smaller, pavé diamonds. Although the ring itself was new, the diamonds were not. When he revealed his plans to propose, Philip's mother, Princess Alice of Battenberg, gave him a tiara that she herself had been given on her wedding day so that he could have it dismantled and use the stones to make a ring for his wife-to-be. There were, obviously, more stones in the tiara than were needed for the ring, so Philip also had a bracelet made as a wedding gift for Elizabeth.
The diamonds are actually tied to the royal family in more ways than one. The tiara belonged to Princess Alice, who was a great-granddaughter of Philip and Elizabeth's mutual ancestor Queen Victoria. On top of that, the tiara was gifted to Princess Alice by a now-dead royal family: Tsar Nicholas II and Tsarina Alexandra of Russia — better known as the last of the Romanov rulers and the parents of the legendary Anastasia — gave it to Alice for her 1903 wedding to Prince Andrew of Greece and Denmark. The tsarina and Alice were actually related as well, since both descended from Queen Victoria's eldest daughter (and Alice's namesake) Princess Alice. The younger Alice's mother, Princess Victoria of Hesse and by Rhine, was the sister of the tsarina Alexandra, meaning that Alexandra and young Alice were aunt and niece.
In addition to her diamond engagement ring, the queen wears a simple gold wedding band, like many women do. Her wedding band is quite special, though. It's made from a nugget of pure gold from a specific Welsh mine, the Clogau St. David's gold mine. For the past several generations, brides in the royal family have had their wedding bands made from the rare gold from this mine. It was, in fact, the queen's mother who began this tradition: the company's website explains, "this tradition was founded by The Queen Mother, then Lady Elizabeth Bowes-Lyon, on her marriage to the Duke of York on 26th April, 1923." Princess Margaret, Princess Anne, and Princess Eugenie all had rings made from this gold, as have several women who married into the royal family: Princess Diana; Sarah, Duchess of York; Camilla, Duchess of Cornwall; Kate Middleton; and Meghan Markle all received these wedding bands.
In public, the queen is often seen wearing gloves, so her wedding rings aren't always visible. When the gloves come off, though, the rings are right there, just as they have been for over 70 years!
Source: Read Full Article