Quentin Tarantino is as passionate about watching film and television as he is about his own filmmaking. But his passion isn't limited to a specific genre. The Oscar-winner has always shown to have a broad taste in entertainment. However, even though most know Tarantino likes variety, his favorite television show might still come as a shock to some fans.
Quentin Tarantino once admitted he loved 'How I Met Your Mother'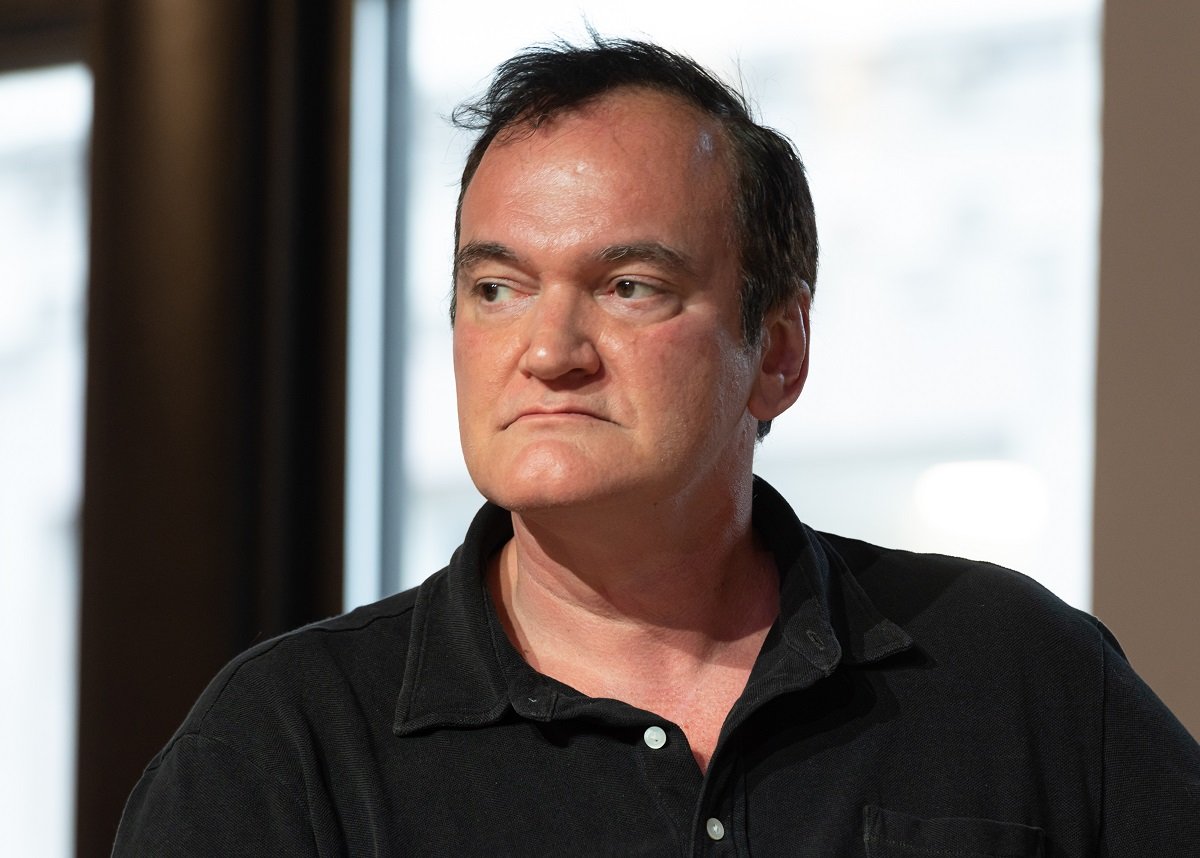 For Quentin Tarantino, his favorite show was once the nine-season sitcom How I Met Your Mother. During its run, the show was nominated and had even won some notable accolades. It also drew in impressive ratings, with its season finale attracting over 12.3 million viewers according to Entertainment Weekly. Perhaps another one of its accomplishments is making a passionate fan out of Quentin Tarantino.
"Hands down, my favorite show is How I Met Your Mother," Tarantino once told MTV News. "I've been watching that since the very first episode, so that's the one show I always keep watching."
Tarantino also enjoyed Aaron Sorkin's The Newsroom. So much so that he told Vulture he watched the show more than once.
"That was the only show that I literally watched three times," Tarantino said. "I would watch it at seven o'clock on Sunday, when the new one would come on. Then after it was over, I'd watch it all over again."
There's one critically acclaimed series that Quentin Tarantino can't stand
For the shows that Tarantino is a fan of, there are also some series he's just not into. One of those shows is the HBO hit series True Detective. Written by Nicolas Pizzolatto, the show was once heavily praised by critics. It was nominated for an Emmy for Outstanding Drama Series. It also earned both Matthew McConaughey and Mahershala Ali Emmy nominations for outstanding lead actor for seasons 1 and 3 respectively.
But Tarantino wasn't impressed by the show's accolades or by the show itself.
"I tried to watch the first episode of season one, and I didn't get into it at all. I thought it was really boring. And season two looks awful," Tarantino told Vulture at the time. "Just the trailer — all these handsome actors trying to not be handsome and walking around looking like the weight of the world is on their shoulders. It's so serious, and they're so tortured, trying to look miserable with their mustaches and grungy clothes."
Quentin Tarantino planned on writing a television series
Quentin Tarantino once looked to expand his reach in the entertainment industry by creating his own series. Recently, Tarantino confided in Deadline that he planned to write a TV series spin-off of Once Upon a Time in Hollywood. The Western, Bounty Law, would cover Leonardo DiCaprio's Jake Cahill character.
"From watching the different old Western shows and everything, I did it to get in the head of Bounty Law. I ended up starting to really like the idea of Jake Cahill, as a character," Tarantino said. "I really started loving those half-hour '50s Western scripts. The idea that you could write something like 24 minutes, where there was so much story crammed in those half-hour shows, with a real beginning and a middle and an end."
Source: Read Full Article