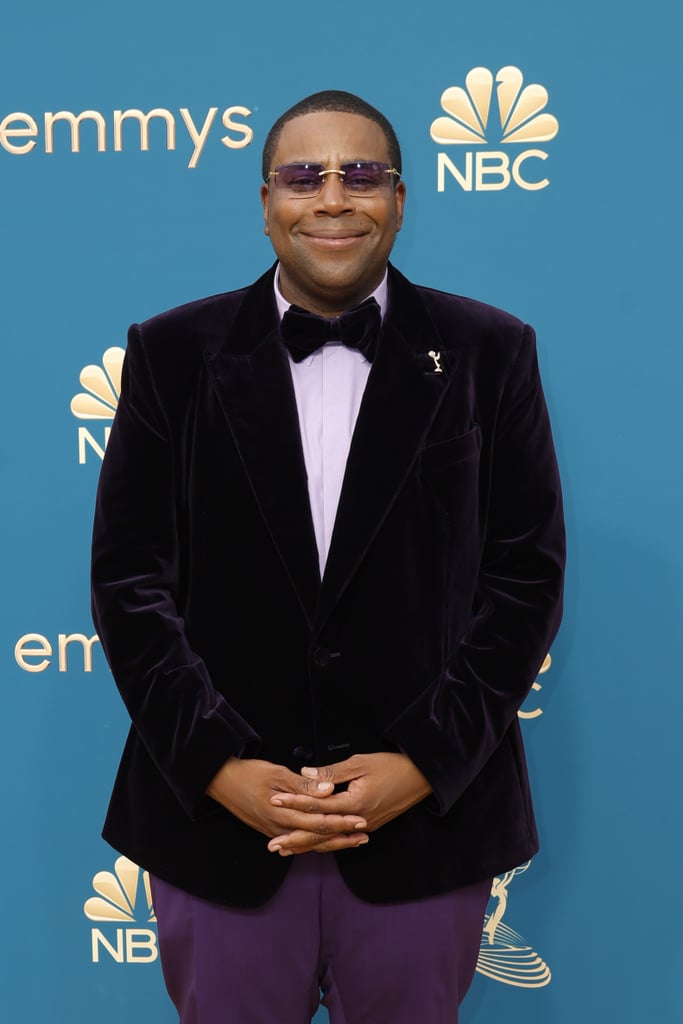 "Saturday Night Live" Cast Members, Alum Hit Emmys Red Carpet for Kenan Thompson's Hosting Gig

Current "Saturday Night Live" cast members and alum gathered on the red carpet Monday night at the 2022 Emmy Awards. Kenan Thompson, this year's Emmys host, Bowen Yang, Kate McKinnon, and Molly Shannon were all in attendance, though they didn't reunite for a cast photo-op. This year, "SNL" is up for nine Emmy awards, including nominations for Bowen Yang, Kate McKinnon, and Jerrod Carmichael as host. The show is also nominated for outstanding variety sketch series, which it has won five years in a row.
When "SNL" returns to NBC on Oct. 1, the cast will look substantially different than it did for season 47 as McKinnon, Pete Davidson, Aidy Bryant, Kyle Mooney, Melissa Villaseñor, Alex Moffat, and Aristotle Athari have all departed the series. New cast members and writers for the upcoming season have yet to be announced, in addition to guest hosts and musical performers.
Kenan Thompson said back in July that maybe the series should end when it airs its 50th season in 2024. "Fifty is a good number to stop at," he said in an interview with Charlamagne tha God on Comedy Central's "Hell of a Week." "That's an incredible package."
Showrunner Lorne Michaels has previously said that he might step down after the 50th, and Thompson said he's worried about what the show would look like without the creator. "He will be, probably, close to 80 years old at that point, and, you know, he's the one who's had his touch on the whole thing," he explained. "So, if somebody tries to come into his shoes, you know, it's a good opportunity for NBC to save money as well, you know what I'm saying? [NBC] might slash the budget, and then at that point, you can't really do the same kind of show. So that's unfair to watch it just really go down kind of in flames for real because of those restrictions . . . Capping it at 50 might not be a bad idea."
While we wait for more "SNL" updates, check out the cast's red carpet photos at the Emmys ahead.
Source: Read Full Article