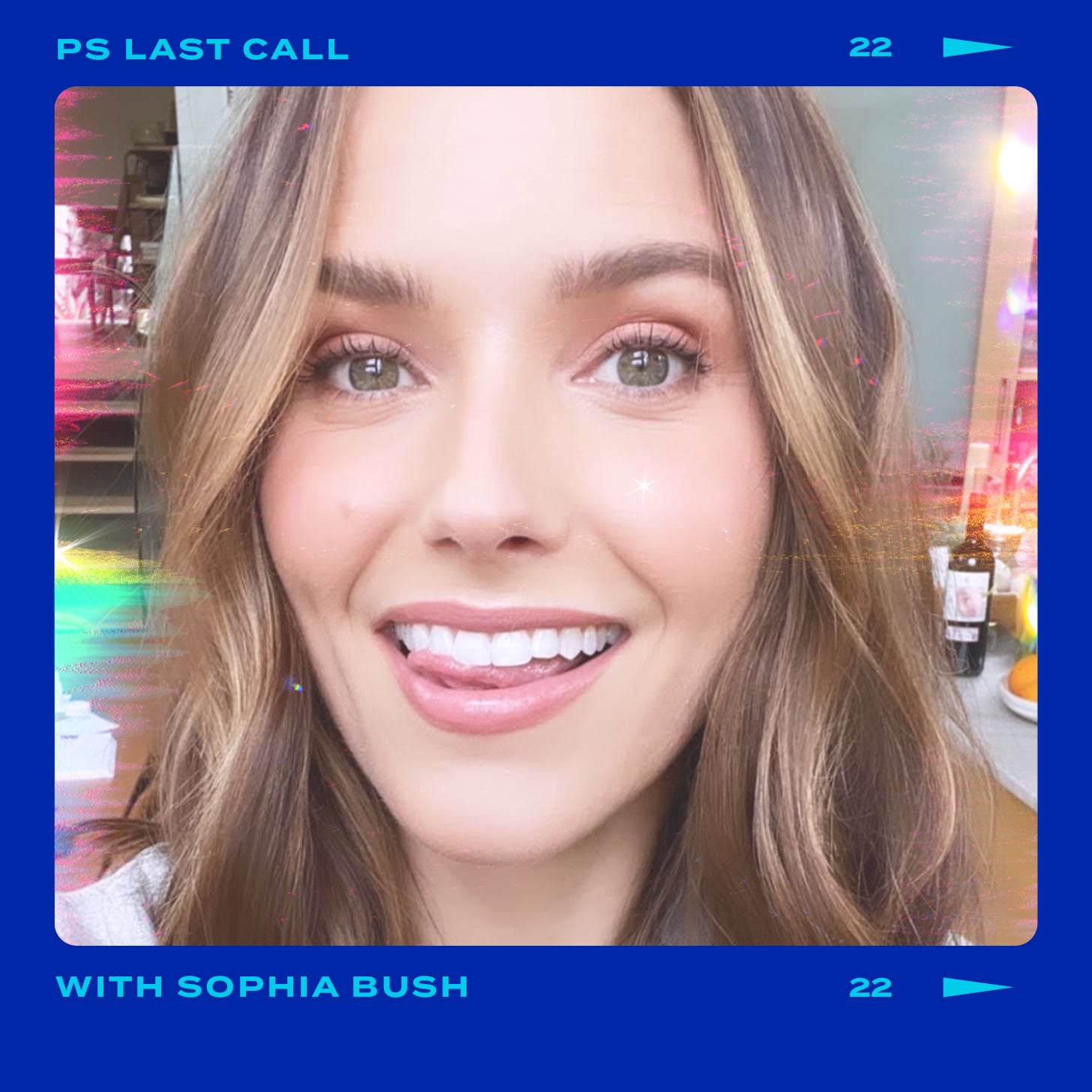 In our Q&A series Last Call, we get down to the bottom of every last thing with some of our favorite celebs — from the last time they were starstruck to the last song they listened to. This week, Sophia Bush takes our call.
To say Sophia Bush's role as Corgan in Hulu's False Positive is a departure from Brooke Davis on One Tree Hill is an understatement; where Brooke is selfless and kind-hearted, Corgan is selfish and heartless. "What really felt insidious to me about the character I play is that, if you asked her, she'd say that she's a great friend and a great person," Sophia told POPSUGAR. "This woman just makes my skin crawl. [She's] someone who's almost been poisoned by internalized misogyny and the worst of the gender politics in our society. [Someone who's] been trained to be a good girl and smile through it. It was deeply unpleasant to have to play, but I think we made it work."
While filming, Ilana Glazer and Sophia had to sometimes take a moment between takes to let everything go, because "it felt so gross to be talking to each other in the ways we do in this film." It's the superficial nature of their characters' friendship that helps cement the Rosemary's Baby connection people continue to make, although the father of Lucy's child is more human in nature. "It's truly my favorite kind of horror because it's psychological," Sophia added. "[False Positive's] social themes could not have been more important to talk about as we're [currently] seeing some really dangerous legislation for women and for our autonomy. It all feels like a horror movie in real life."
Outside of acting, Sophia has been busy in the podcast world. "I've had such an amazing time posting Work in Progress. It's one of my very favorite things that I do in my career," she said of the weekly podcast. It was a mixture of staying home during the pandemic and a need for nostalgia that inspired the creation of Drama Queens, the One Tree Hill podcast she cohosts with friends and former costars Hilarie Burton and Bethany Joy Lenz. "I needed the 'How do we help people?' activist space, but then I also really wanted things that felt comforting. I just called the girls and was like, 'I think we should do this.' The nostalgia is even more special than I think any of us could have imagined."
The transition from playing a high-school student on One Tree Hill to the parent of a high schooler on Hulu's Love, Victor has been interesting for the 38-year-old. "They were like, 'Yeah, [Mekhi Phifer's character is] always kind of dating a younger woman and now he's going to date someone who's serious. Someone with a career,'" she shared of her excitement to work with the star. "Then I was like, 'Oh, it's me? But doesn't he have a teenager? I couldn't possibly . . . Wait a second.' I could theoretically date someone who's 50 and has a 16-year-old, so [it was] a weird moment."
She's also had some sweet moments on the set of the Hulu series. "All of the actors playing the high-school kids had such great questions for me about growing up on [One Tree Hill]," she continued. "They're so conscious of what this all means and are willing to be vulnerable enough to ask people who've walked that road before them questions. I'm so impressed with them. They're just the coolest group."
In honor of False Positive's June 25 premiere, check out Sophia's Last Call interview below.
Source: Read Full Article