Ree Drummond has an easy recipe for slice and bake cookies loaded with delicious additions and perfect for storing in the freezer, slicing, and baking when you need a quick dessert. The Pioneer Woman star shares her tips for this easy cookie dough.
'The Pioneer Woman' star shared her love for slice and bake cookies
Drummond wrote about the cookies in a 2012 recipe post on The Pioneer Woman website. "I threw in everything but the kitchen sink," she wrote in the introduction. "They've got a wonderful flavor — just a hint of peanut butter and Nutella to set them apart from the fray. You'll love these!"
The Food Network host explained her history with this type of cookie. "I love slice-and-bake cookie dough because it reminds me of the times during my freshman year in college that my dorm friends and I would buy tubes of the store-bought stuff and eat it straight out of the tubes with plastic spoons," she shared.
Drummond happily reported, "You can make slice-and-bake cookie dough at home. Most of your cookie dough recipes can be spooned onto plastic wrap or waxed paper, rolled tight, then refrigerated and used as you need it."
She explained how a log of cookie dough gives you access to warm fresh-baked cookies when the need strikes. "I love the approach because you can just slice off as many cookies as you need and they bake up really neat and tidy," she wrote. "And in most cases, you can freeze the rolls of dough if they're wrapped/protected enough."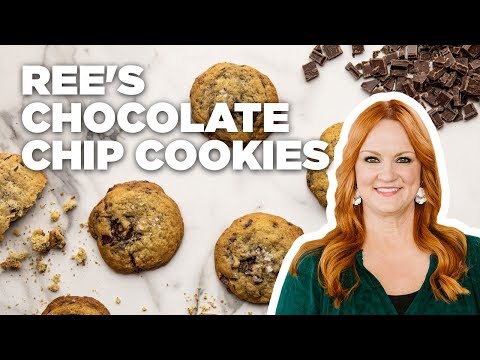 How to make Ree Drummond's slice and bake cookies
Drummond demonstrated how to make the recipe on an episode of The Pioneer Woman. "Slice and bake cookies are so easy to make and these are absolutely delicious," she said.
The Food Network host combined flour, instant coffee granules, baking soda, and salt in a bowl. Then she creamed together butter, brown sugar, and regular sugar in a mixer. Drummond added eggs, vanilla, creamy peanut butter, and chocolate hazelnut spread and combined the ingredients.
She added the dry ingredients to the mixer in increments until everything was mixed together. "And then for a nice flavor and crunch, some finely chopped pecans and some roughly chopped chocolate candy pieces," she explained.
Drummond placed the dough on a sheet of wax paper and formed it into a log, then rolled it up so it was well covered. She refrigerated the dough for 3 to 4 hours. "Then you just slice off as many cookies as you want and bake them at 375 degrees Fahrenheit for about 10 minutes or so," she noted.
The full recipe is available on the Food Network website.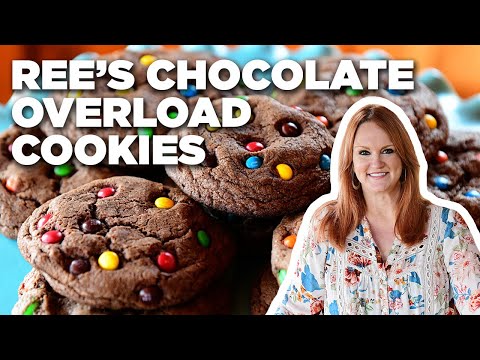 Drummond shared how small additions to the cookies made a big impact
Drummond admitted in her blog post that "things get weird" when she adds peanut butter but shared how PB and the Nutella really make a difference. "This doesn't add an overwhelming peanut butter flavor!" she noted. "It just adds a tiny bit of … well, something. Adds depth and dimension to the cookie dough without turning it into a peanut butter cookie. You must trust Pioneer Woman."
She ended the post by summarizing all the delicious flavors in her recipe. "Great flavor to the dough: basic cookie flavor, but the increased brown sugar, the Nutella, and the peanut butter give it a real yumminess," Drummond explained. "The finely chopped nuts give 'em a nice flavor and crunch … and of course, the M&M's make life worth living."
Source: Read Full Article