If you, like me, are someone who is extremely invested in everyone else's relationships like an overly hyped Cupid who lives for romance, hello: This is a safe space. And today, we're here to break down those kinda-baseless-but-also-pretty-on-point rumors that Zendaya is dating her Spider-Man costar Tom Holland.
Zendaya and Tom have one hundred percent *not* confirmed that they're together—in fact, they've done the opposite—but that hasn't stopped fans from compiling receipts that are even longer than the ones you get at CVS, and we're here to lay 'em out. Just a reminder: Zendaya understandably doesn't like to talk about her love life in public, so don't expect her to confirm these Tom Holland rumors anytime soon.
A People source blew up their spot.
Rumors that Tom and Zendaya are dating cropped up in the summer of 2017, when multiple "sources" told People they were a couple.
Source #1:
Source #2:
But they tried to shut it down.
Zendaya reacted to People's story by RT'ing it and being all, ""Wait wait…my favorite is when it says we go on vacations together HA! I haven't been on a vacation in years! hbu @TomHolland1996 ???"
Wait wait…my favorite is when it says we go on vacations together HA! I haven't been on a vacation in years!😂😭🤣hbu @TomHolland1996 ??? https://t.co/zSkvcfzzTa
And he responded by being all, "Does the press tour count?"
@Zendaya Does the press tour count 😂😝 https://t.co/2WsstZPyde
And speaking of the press tour…
They were insanely cute while promoting Spider-Man. Like, it's not exactly shocking that people prayed/hoped they were dating:
Here's an awesome video of us doing the Typo Challenge💁🏽😂 and we're killinnn it @zendaya @tomholland2013 !! Show us your best Typo challenge, make a video & tag us! Link to song in @mytypolife 's bio #MyTypoVideos #TypoDanceChallenge #dancingwithDej
A post shared by dejacarter (@dejacarter) on
Everyone deserves a hype man like @tomholland2013 #hewillsmithedus
A post shared by Zendaya (@zendaya) on
Happy birthday loser… @tomholland2013
A post shared by Zendaya (@zendaya) on
Then there's Lip Sync Battle.
In which Tom Holland performed "Umbrella" and Zendaya just about melted:
HANDS UP IF YOU'LL NEVER BE THE SAME AFTER THIS VIDEO?!?!?!
Also, here's a GIF I spent way too much time making just now.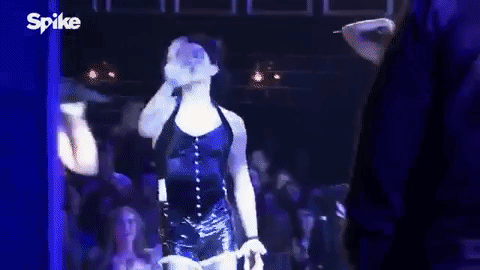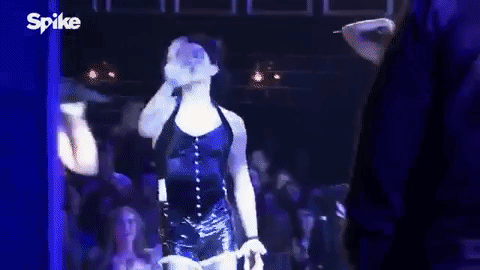 The way he looks at her is pure magic.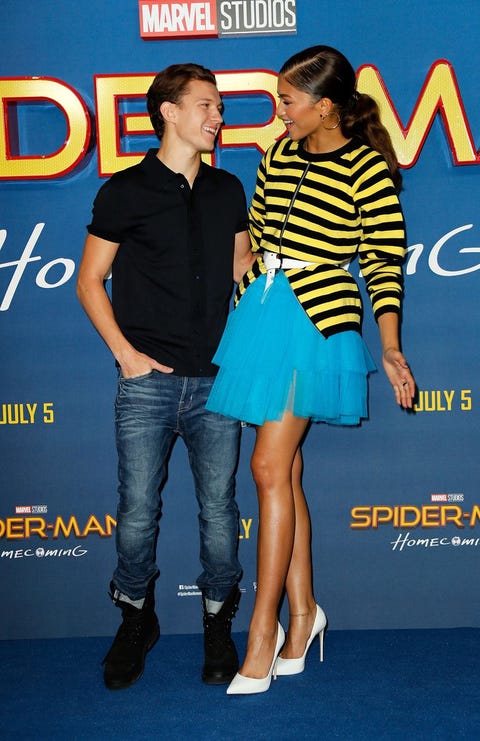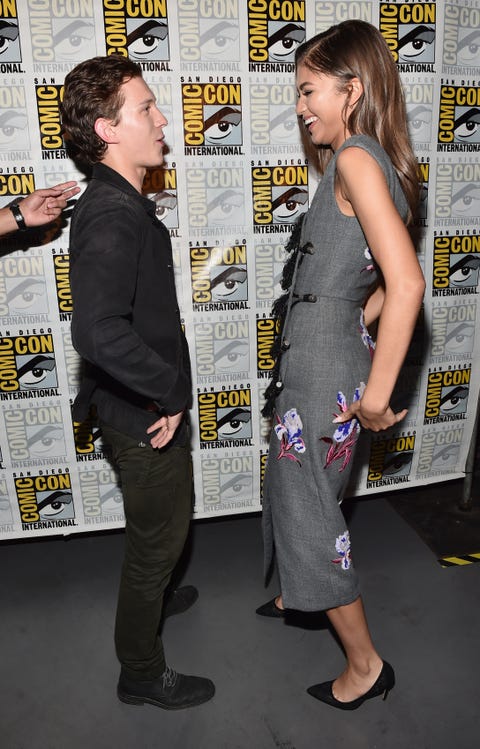 Oh, and let's talk about that IG tag.
Honestly, this needs no further explanation:
Let's go with that. #CommentsByCelebs
A post shared by Comments By Celebs (@commentsbycelebs) on
Although, Zendaya responded to freaked-out fans, saying Tom is just stupid and this meant nothing:
Nah he's just Instagram stupid
Plus, they have a history of flirting on Twitter.
LOOK WITH YOUR EYES:
I really can't stand him😂😂😂😂 @TomHolland1996 pic.twitter.com/4KEifhg0QS
But Zendaya shut down fans who called this out too:
Right, cause nothing says "sweet romance" like dragging each other for filth on twitter.😂😂😂 https://t.co/bCfgxN8k4t
And finally, Skai Jackson's mom confirmed it?
So, in a move that no one saw coming, Skai's mother, Kiya Cole, hopped into Just Jared's IG comments and said, "Yes. It's true. They been on the low for a while." Which, OKAY!!!!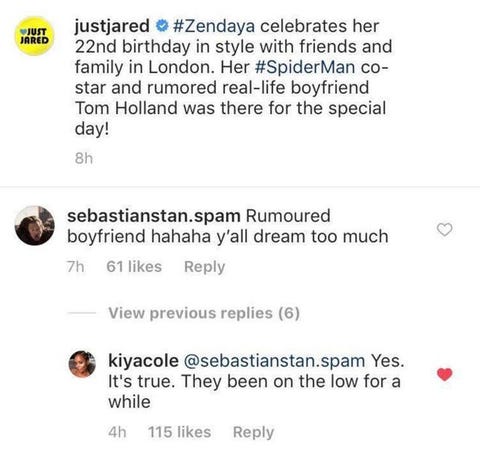 Kiya later said her account was hacked. Mm-hmm.
who would hack skai jackson's mums ig just to say that one specific thing lmao pic.twitter.com/1slWQoOE76
But Tom himself just denied it??
Okay, in a new interview with Elle, Tom said (via the writer) that he and Zendaya are not dating. He is, however, "definitely a relationship person….I'm not the fleeting type at all, it's not my way of life." HMMM. Intriguing. Don't know what to believe here.
Aaannnddd Tom was just spotted out with another girl, and things looked ~romantic~.
Tom was spotted getting cozy with a blonde lady who is definitely not Zendaya. The two were getting handsy with each other at the British Summer Time Hyde Park Festival in London, and they walked away arm in arm (and yes, there are pics). So, I guess that's that.
Anyway, that about brings us up to date, so let's watch the new Spider-Man trailer for more cute vibes with Zendaya and Tom, shall we?
Source: Read Full Article