Tyra Banks walked so that Kim Kardashian could run. The America's Next Top Model creator turned plenty of heads during the peak of her modeling career before leveraging her fame to keep herself relevant without the runway. Kardashian was deeply inspired by Banks' ease in her own skin as a teenager, and the two recently linked up for Skims, although the details of the campaign have frustrated some of their fans.
Tyra Banks was an iconic model in the 1990s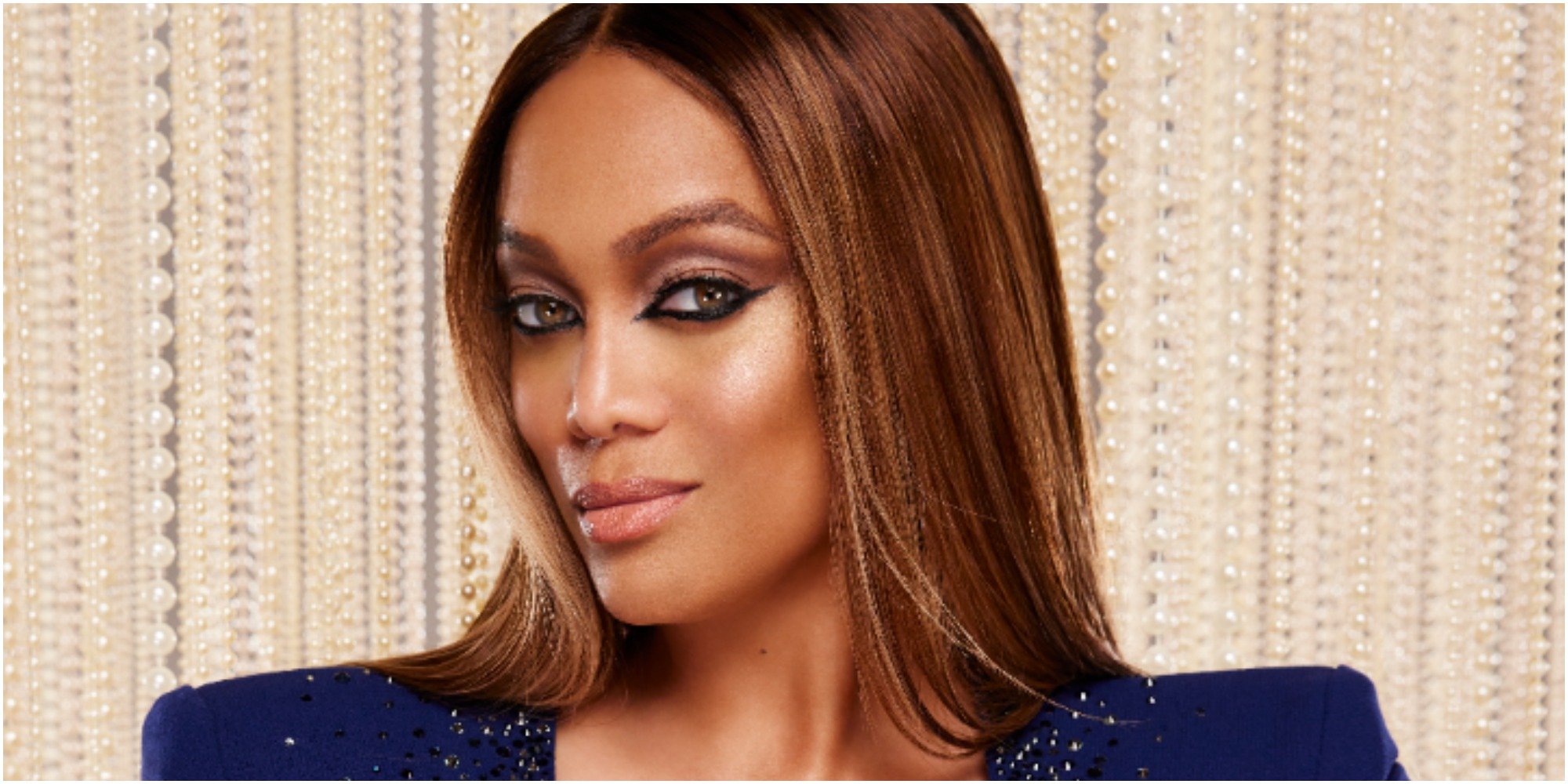 Banks broke barriers for women of color and with different body types with her landmark career. She began at the age of 15 while still going to school in her native LA. After moving to Milan, she quickly became an international star who graced the covers and runways of upscale fashion houses and more accessible corporations. Some of Banks' placements were historic.
Banks was the first black woman to be the cover star for the Sports Illustrated Swimsuit cover, GQ, and the Victoria's Secret catalog. Black supermodels remain few and far between, but Banks made the dream feel more attainable for those who aspired to be her one day.
She also created a reality TV show hit with America's Next Top Model, which is still on-air and spawned several spin-offs in other countries. She hosted the show for 12 years before leaving, although some of the fallout stemming from her behavior on the show has twisted the legacy of Banks' work. She is currently the host of Dancing With The Stars, although Banks' brand of doing things is not as popular as it used to be.
Kim Kardashian is grateful to Tyra Banks for making her comfortable with her body
Banks appeared on an episode of The Today Show with Kardashian to promote their recent photoshoot for Skims. Banks, who was convinced to come out of retirement for this shoot, spoke with pride about retaining her modeling chops as a 48-year-old woman in an industry that values youth above everything else.
"This is something I've been talking about for decades," she said affirmingly, reports Page Six. "So, me curvier, me damn near almost 50 years old in this campaign — I think it is pretty empowering.
The two also took time to celebrate Banks' effect on Kardashian's path as a model and entrepreneur. That SI Swimsuit cover was revelatory for a then 17-year-old Kardashian.
"[Kim] said when I was on the cover of Sports Illustrated, she hadn't seen boobs that were real and big," Banks remembered. "She said that that gave her self-esteem for her body. So we had, like, a serious conversation, and I finally said, 'Let's do this!'"
Eventually, Kardashian stepped in to speak for herself, saying: "We just had an honest heart-to-heart conversation, and she got to hear what the brand stands for, why I started the brand — and I'm just all about supporting women."
The two work together on a controversial campaign for Skims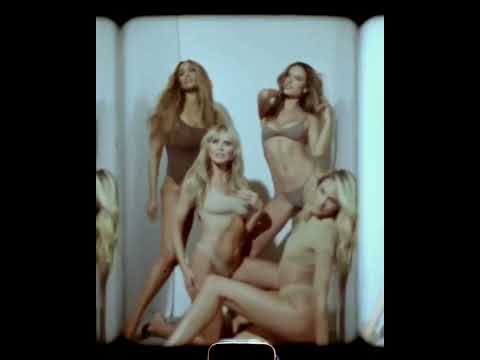 Banks is part of Skims' Icons campaign, which features fellow luminaries such as Heidi Klum, Alessandra Ambrosio, and Candice Swanepoel. But the company has also drawn some criticism for seemingly editing the pictures that are attempting to promote a brand that claims to be inclusive for women of all shapes and sizes.
"WHY did you edit and photoshop Tyra? She is naturally BEAUTIFUL," wrote BeesschIam on Twitter, while itsemmaNFT similarly declared that, "Tyra Banks looks way more beautiful without the edits in my opinion."
The Instagram account Problematic Fame further added to the chorus in their Instagram Stories feed with a series of posts. "Appalled to see the amount of photoshop done to Tyra Banks' body in Kim Kardashian's new Skims and campaign. For a brand that prides themselves on body positivity and inclusivity, this is low. In what world does editing Tyra's body into a clone of Kim's endorse any sort of body positivity and inclusivity?"
No one has admitted that any photoshopping was done, but it wouldn't be the first time that the modeling world has been accused of pushing unrealistic beauty standards on women, nor is it the only thing Kardashian has done recently to anger her fan base.
Source: Read Full Article