Kim Kardashian West and Ariana Grande aren't staying quiet when it comes to showing their support for the well being of women and are now speaking out against their former photographer.
The two celebrities have shared their thoughts on the recent allegations against Marcus Hyde, a famous celebrity photographer.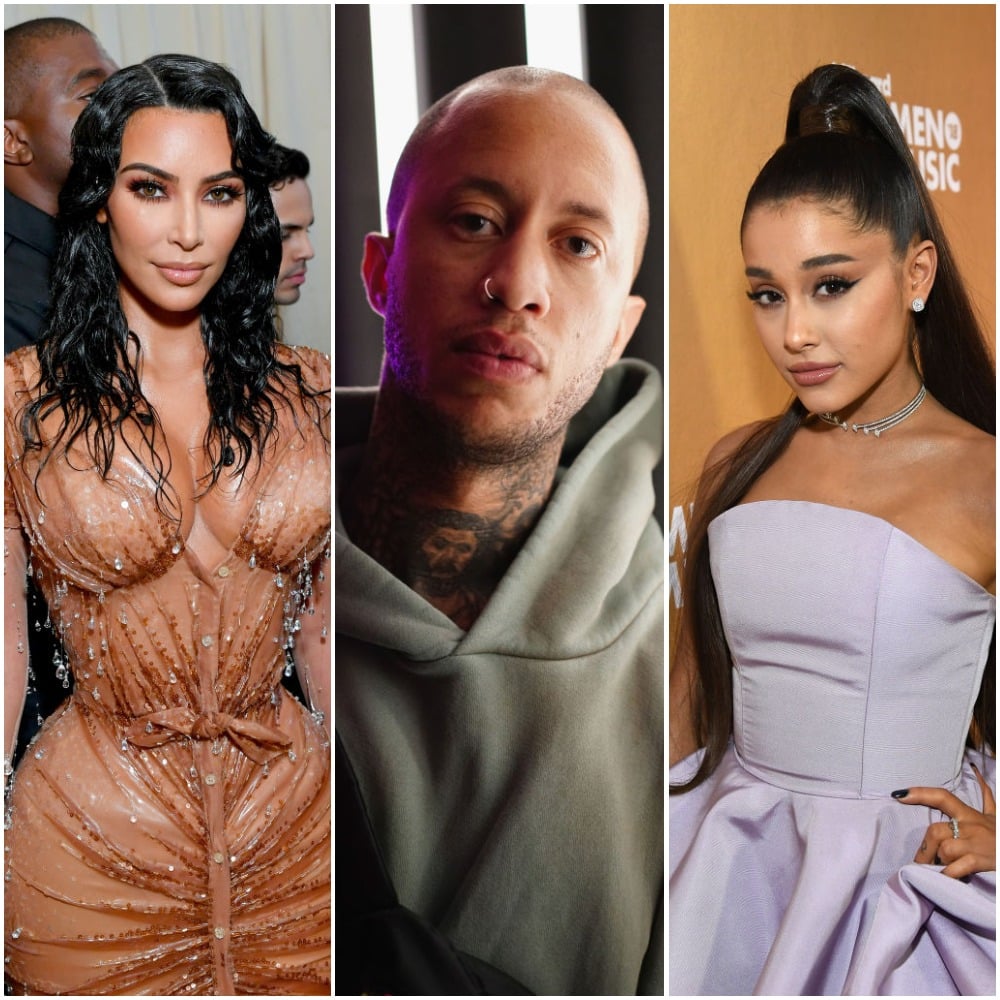 Both Grande and Kardashian have since cut all ties with Hyde and are now urging women to only shoot with photographers they feel comfortable around.
Kardashian has greatly supported Hyde in the past
Kim Kardashian West and Ariana Grande are known on social media for their breathtakingly beautiful photographs that capture every aspect of their glamorous lifestyles.
A photographer who was behind those photos happens to be Marcus Hyde.
Hyde has been working with Kardashian, Grande, and other celebrities for years, but is currently taking the heat following recent allegations.
On July 21, a Los Angeles-based model named Sunnaya Nash took to Instagram to share screenshots of her alleged direct messages with Hyde.
The messages appeared to show the photographer agreeing to do a photoshoot for free if the model sent him nude photographs of herself, which she refused.
After declining his request, Hyde then raised the price of the photoshoot to $2,000.
Page Six further reported that the alleged conversation between Hyde and Nash ended with the photographer telling her to "find someone else. I'll keep shooting celebs."
Marcus Hyde has had a long-standing relationship with Kim Kardashian and Kanye West.
Whether it was capturing birthday parties, family moments, or even taking headshots, Hyde soon became the couple's go-to photographer.
Since he has worked with their family for so long, Kim Kardashian and Kanye West even donated $25,000 to the celebrity photographer after he was hospitalized from a near-fatal car accident in April 2018.
The reality star does not support Hyde's recent actions
While Marcus Hyde is good at what he does for a living, his career is starting to suffer after these recent allegations.
Soon after Sunnaya Nash came forward with her story, Kim Kardashian West took to her Instagram Stories (now deleted) to share her stance on the situation.
"I have been reading all of the messages and stories from women regarding inappropriate and inexcusable behavior of a photographer that I have worked with in the past," Kim wrote without mentioning Hyde's name. "My own experiences have always been professional, and I am deeply shocked, saddened and disappointed to learn that other women have had very different experiences," she shared.
Kardashian then shared her support for all women who have been faced with this behavior. "I stand in full support of every woman's right to not be harassed, asked or pressured to do anything they are not comfortable with."
She concluded her post by writing, "We cannot allow this type of behavior to go unnoticed and I applaud those who speak out."
Along with Kim Kardashian West, fellow celebrities including Shay Mitchell and Bella Thorne have also spoken out about the situation.
Even Ariana Grande, who has also worked with Marcus Hyde in the past, touched upon the subject on her Instagram Stories.
She even offered advice to those who have or may find themselves in a similar situation.
"Please do not shoot with photographers who make you uncomfortable or make you feel like you need to take your clothing off if you don't want to. if you want to, sick. but if you don't, please don't," the singer shared with her followers. "If they tell you you have to pay more money if you're clothed that's f–ked and i'm sorry that has happened to you. i promise there are so many respectful, nice, talented photographers out there."
Soon after the allegations against him came to light, Marcus Hyde deleted his Instagram account and has yet to publicly comment on the situation.
Source: Read Full Article