With literally thousands of podcasts out there available on Apple, Spotify, and other platforms, it can be a little hard to choose one, especially if you're new to podcasts. Most human brains are not good at processing that many choices.
It certainly helps narrow it down if someone well known is hosting the podcast. BuzzFeed users suggested a bunch, and we added a few too. These will help liven up your commute or make chores seem to go faster. To paraphrase Mary Poppins, a spoonful of podcasts helps the medicine go down.
'Anna Faris is Unqualified'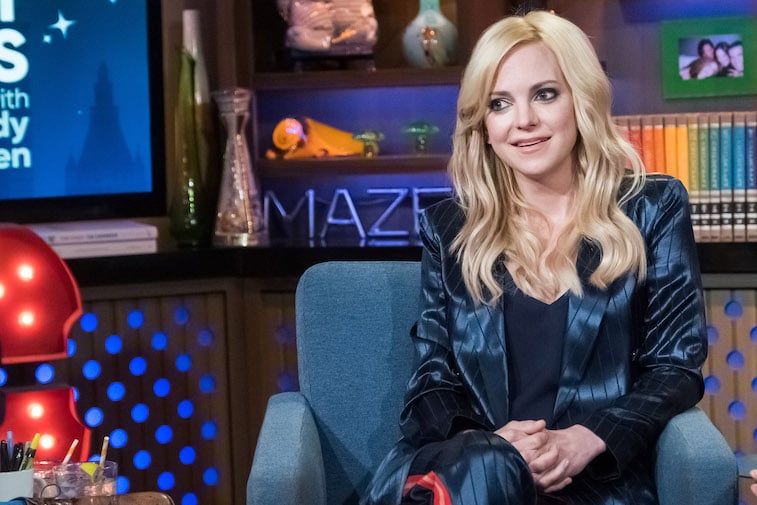 The underrated mom, actress (star of Mom) and comedienne's self-effacing podcast typically contains two parts.
In the first half, Faris interviews a celebrity such as Kristin Chenoweth, Katharine McPhee or Melissa Benoist. In the second half, she and those guests help callers with relationship advice.
'Armchair Expert' with Dax Shepard
Known in some circles as Mr. Kristen Bell, the actor and director interviews celebrities ranging from Norah Jones to Will Ferrell to Ellen DeGeneres to Jimmy Kimmel. And yes, his wife is one of the interviewees.
'Blank Check' with David Newman and Griffin Sims
Newman, star of The Tick, and critic David Sims, go through a famous director's filmography, with one movie per episode. Right now they are working their way through the films of Michael Mann, including Heat and Collateral, and they recently covered Tim Burton too.
'The Goop Podcast' with Gwyneth Paltrow
You may have noticed that Paltrow doesn't appear as much in movies these days.
That's largely because she devotes most of her energy to her personal empire Goop, part of which is this lifestyle podcast featuring such topics as "How Food Affects our Mood" and "Changing Your Relationship to Memories."
Kevin Smith's podcasts
The Clerks, Dogma and Chasing Amy filmmaker was an early adopter of podcasts, and he made the most of it, making a little mini-industry out of it with his network called SModcast.
Smith himself hosts no less than six shows, but the one that centers around movies the most is probably Hollywood Babble On.
'Lady Gang' with Becca Tobin, Jac Vanek, and Keltie Knight
Former Glee star Tobin who played the acid-tongued Kitty, fashion designer Vanek and dancer Knight team up for celebrity interviews with the likes of Spencer Pratt (The Hills), Jonathan Bennett (Mean Girls), and Real Housewife Teddi Mellencamp, daughter of John.
'ID1OT' with Chris Hardwicke
Formerly known as Nerdist, this podcast hosted by the standup comic includes guests such as Pete Holmes, Chris Kattan and David Harbour
'The Ricky Gervais Show'
Gervais is never at a loss for words, which makes him ideal for podcasting. This actually began life as a radio show, which evolved into a podcast, which evolved into an animated series, of all things.
Whatever form it takes, the show is full of Gervais' caustic wit.
'Showmance' with Kevin McHale and Jenna Ushkowitz
More Glee internet audio hijinks ensue when the duo, known on the show as Artie and Tina, interview other former Glee stars and other guests such as Addison Timlin (Little Sister) and Jamie Lynn Sigler (The Sopranos)
'Tara and Johnny' with Tara Lipinski and Johnny Weir
Figure skaters Lipinski and Weir share this podcast where they talk about sports and lifestyle topics.
An iTunes reviewer says: "I love them so much! They're hilarious and converse so easily. They make such a good podcasting team, they're both so interesting and listening to their friendship is so very heartwarming."
'What's the Tee' with RuPaul
No, it's not a podcast with Sophie Turner telling people off, but with RuPaul and Michelle Visage talk pop culture, advice, and yes, RuPaul's Drag Race.
'Worst Ever Podcast' with Christine Lakin and Alla Khaled
Lakin of Step by Step fame and the brother of DJ Khaled know they're asking for it with their podcast title, but they have fun anyway with lots of 80s and 90s throwbacks.
Source: Read Full Article