We have officially seen the dawn of a beautiful new day. Zendaya, the world's resident style icon, and Tom Holland, her Spiderman: Far From Home costar, have made the perfect match—with their outfits. LOL, what did you think I was going to say?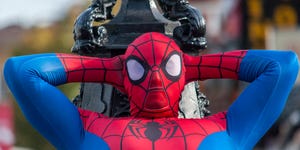 How cute is it that despite the end of the Spiderman press tour, Zendaya and Tom are still subconsciously joined at the hip? While stepping out for lunch in California, Zendaya was the epitome of cool in a blue denim jacket, white cropped t-shirt, and high-waisted plaid pants. Can we just take a moment to appreciate how much she's serving, even off-duty?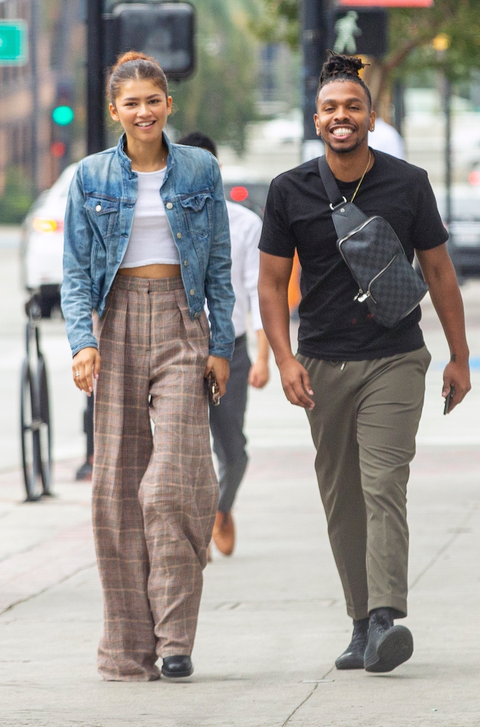 As it turns out, our Tommy pretty much wore the same outfit earlier this month. While promoting Spiderman: Far From Home in South Korea, Tom wore (you guessed it!) a blue denim jacket, sadly un-cropped white t-shirt, and plaid pants. Tom and Zendaya's outfits were basically carbon copies of each other. What a coincidence, right?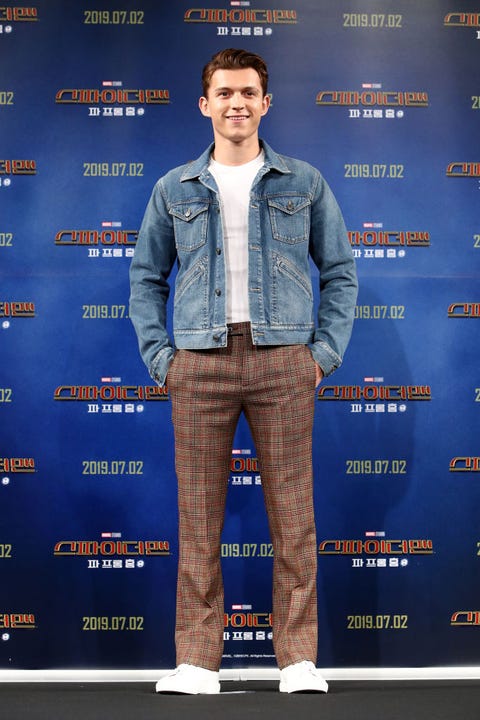 Now I don't know about you, but this whole thing is giving me major Spiderman-meets-Spiderman energy. Not only are they twinning, but they are also winning.
If this seems to be a little too good to be true, that's because it kinda is. Sorry guys, but it looks like Tom might have a habit of matching with his lady friends. Just the other day ago, Tom was spotted with his new girlfriend at a music festival and matched with her too. Sure enough, they both wore all black ensembles. Who knows, maybe it's just another one of Tom's adorable quirks!
Source: Read Full Article