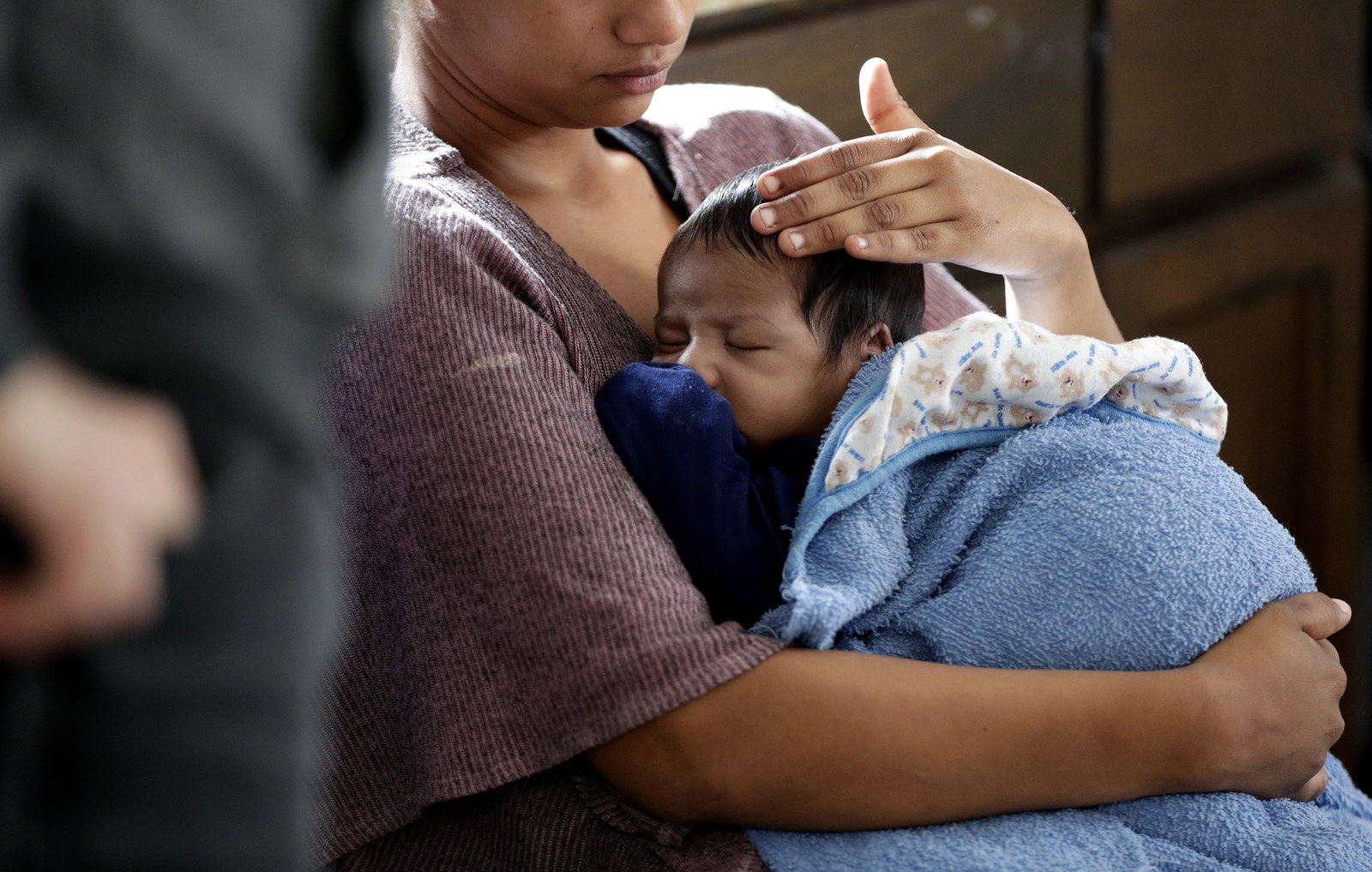 Breastfeeding mothers detained by US Border Patrol are only receiving half the amount of water they need, and hungry babies are not getting enough food, according to a doctor who recently visited a McAllen, Texas, center that she compared to "torture facilities."
Dr. Dolly Lucio Sevier, a physician in the Rio Grande Valley, who toured the Border Patrol processing center known as Ursula last week said nursing mothers told her they were only receiving 1.5 liters of water a day at meals, and would drink more if they had access to it. Mothers who are breastfeeding should drink at least 3 liters a day and be given extra food, she said.
US Customs and Border Protection is "endangering the health of these infants" by providing "breastfeeding mothers less than adequate supplies of fluids and nutrition," Sevier said in a declaration set to be filed in federal court as part of a request for a temporary restraining order against the government.
The temporary restraining order is the latest following a series of reports from lawyers and physicians who have visited CBP facilities detailing the squalid conditions immigrant children and adults are being held in for days and even weeks. The attorneys visited the facilities as part of the 1997 Flores court settlement agreement that gives lawyers for the plaintiffs the right to inspect facilities holding immigrant children.
Recent reports from a Border Patrol facility in Clint, Texas, drew outrage last week after lawyers described children caring for infants and toddlers, a lack of access to soap and toothbrushes, and inadequate food, water, and sanitation.
Attorneys planned to file the request for a temporary restraining order Wednesday in an effort to force Border Patrol to improve conditions inside their facilities in the El Paso and Rio Grande Valley sectors. The court filing accuses the government of being in violation of the consent decree that established standards for holding children in immigration detention.
In the motion, attorney Peter Schey asks for an emergency order requiring the government to bring Border Patrol facilities into compliance with the Flores settlement agreement and that the judge hold the US in contempt.
The conditions described by immigrants show a pattern and practice of neglect and utter disregard for the health and well-being of children in CBP's care and custody, Schey said, noting that several children have died in CBP custody.
"These deaths may have been prevented had CBP substantially complied with the terms of the Flores Settlement and promptly transferred children out of its custody," Schey said.
CBP has said they are trying the best they can to deal with the number of immigrant families and children, mostly from Central America, they are processing. The facilities that thousands of immigrants are now being held in were built to hold single adults, not immigrant families.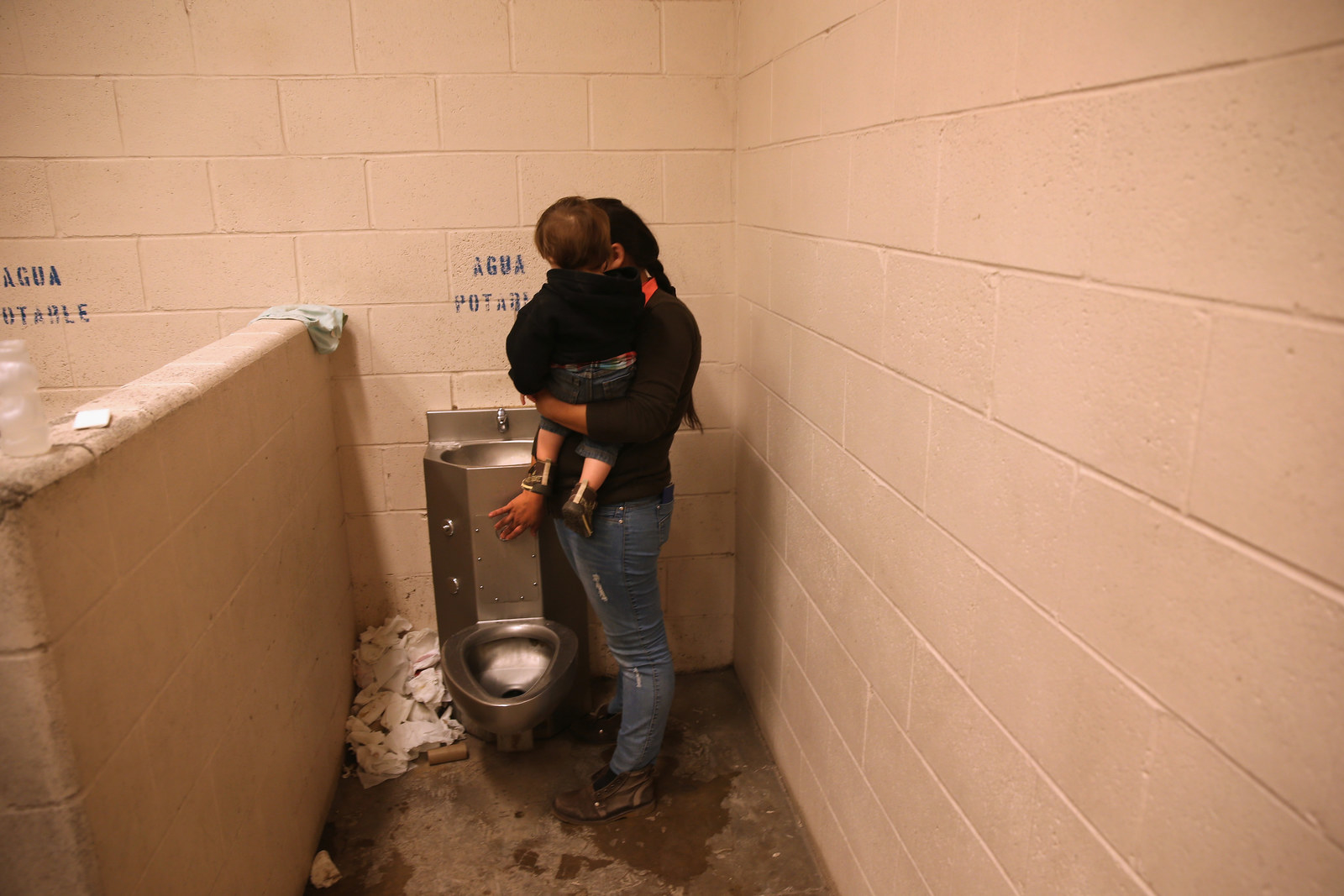 Inside the Border Patrol facility, many babies were not being provided with baby food and were unable to stomach the adult food they were given by agents, Sevier said. Some babies were not provided with formula at all and others were not given enough.
"The food they are provided is of inferior quality and not appropriate for babies or toddlers," Sevier said. "Many infants and children are losing weight because of the quality and quantity of food being provided."
In addition to inadequate food, the doctor said, two-thirds of the infants she examined had a respiratory infection — including two infants with acute respiratory distress.
As a result of Sevier's visit, five infants were admitted to the Neonatal Intensive Care Unit at a local hospital.
"The conditions within which [children] are held could be compared to torture facilities," Sevier said.
The central processing center in McAllen, Texas, that Sevier visited is the same one where earlier this month attorneys discovered a "listless" prematurely born 1-month-old girl and her 17-year-old Guatemalan mother. They said the child was lethargic, cold, and not eating.
The Clint Border Patrol station and the McAllen processing center are not the only CBP facilities that attorneys and doctors have spoken out against in recent days.
Clara Long, a senior researcher in the US Program at Human Rights Watch, spoke with a 14-year-old boy who was detained at a Border Patrol station in El Paso with his mom, sister, and niece. The boy, who had been detained for six days, said they weren't given enough food, had to sleep on the floor without blankets for two days, and that he had developed a fever along with his mother.
At one point the teenager walked out of their cell to use the bathroom, but a guard pushed him on the chest to force him back before locking the door, Long said. The boy said he was now afraid to ask for permission to use the restroom.
A CBP spokesperson declined to comment for this report, citing pending litigation.
"It's hard to imagine that they're better off at any Border Patrol station," Long told BuzzFeed News. "Regardless of any of the physical conditions kids should not be held in Border Patrol detention for long periods of time."
More on this
A "Listless" 1-Month-Old Girl And Her Teenage Mother Were Discovered In Border Patrol Detention

Hamed Aleaziz · June 13, 2019

Hundreds Of Migrant Children Are Being Moved Out Of A Filthy, Overcrowded Border Patrol Station

Adolfo Flores · June 25, 2019

Investigators Found Immigrant Kids And Families Locked In Disgusting Conditions In Border Camps

Hamed Aleaziz · 8 hours ago
Immigration
Adolfo Flores is a reporter for BuzzFeed News and is based in Los Angeles.

Contact Adolfo Flores at [email protected].

Got a confidential tip? Submit it here.
Source: Read Full Article