Pour out some Dunkin' coffee in memory of Ben Affleck and Ana de Armas because the couple has reportedly split after less than one year together. 
While we'll always have photos of BenAna walking, laughing and kissing with varying degrees of mask usage, the two have apparently gone their separate ways, according to multiple outlets. 
"Ben is no longer dating Ana," an unnamed source told People. "She broke it off. Their relationship was complicated. Ana doesn't want to be Los Angeles based and Ben obviously has to since his kids live in Los Angeles."
"This is something that was mutual and something that is completely amicable," a separate source added. "They are in different points in their lives; there is deep love and respect there. Ben continues to want to work on himself. He has three jobs lined up and he's a solid father at home. They are both happy with where they are in their lives."
The stars, who tellingly haven't been photographed together in recent months, first met while filming the upcoming erotic thriller "Deep Water" in New Orleans back in 2019. 
Their onscreen chemistry blossomed into a full-blown offscreen romance with the two vacationing abroad together in de Armas' home country of Cuba in March 2020, followed by a quick stop in Costa Rica.
View this post on Instagram
A post shared by A N A D E A R M A S (@ana_d_armas)
But it wasn't until de Armas' 32nd birthday in April that their romance was confirmed with the "Knives Out" star sharing a photo of the two wrapped up in each other's arms. 
That's when things kicked into high gear, as they hunkered down in Los Angeles together during the coronavirus lockdown much to the presumed relief of paparazzi who captured their almost daily strolls together. 
The pair were frequently photographed with Affleck's children with ex-wife Jennifer Garner ― Violet, 14, Seraphina, 11, and Samuel, 8. The kids even left a life-size cardboard cutout of de Armas on Affleck's lawn as a prank in July, signaling that all was good in the increasingly blended family. 
View this post on Instagram
A post shared by A N A D E A R M A S (@ana_d_armas)
In August, the "No Time to Die" star shared the birthday love right back with a black-and-white selfie featuring herself and a beaming Affleck, which she captioned with a twin heart emoji. 
Their relationship appeared to be stronger than ever as of November, when the two were spotted filming reshoots for "Deep Water" and passionately kissing on a balcony. De Armas was seen with a wedding band on her finger at the time, sparking rumors of an engagement, but, alas, the sparkler was only on display for the film. 
"While they were waiting for the shot to be set up, they were kissing nonstop. They hung out together the entire time and never left each other's sides," an unnamed source told E! News. "They were sweet together and clearly missed each other a lot."
The film doesn't come out until August 2021, so let's all prepare ourselves for the inevitably awkward press tour. 
RELATED…
Related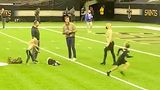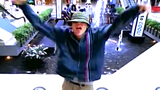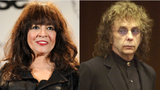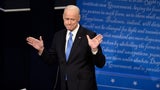 Trending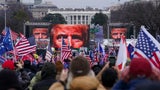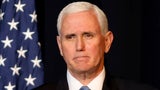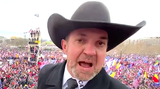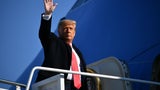 Source: Read Full Article