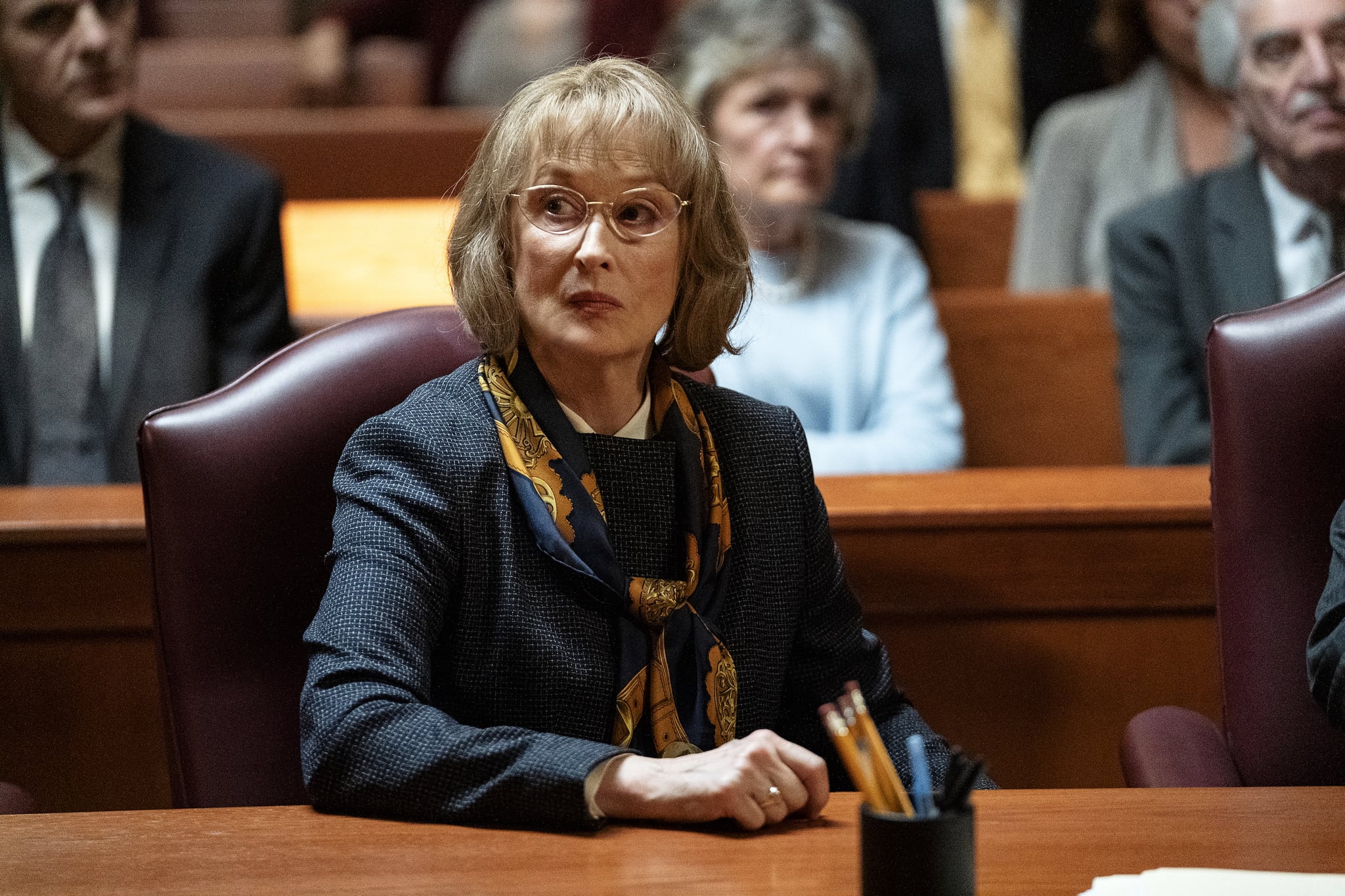 After weeks of trying to uncover how her son Perry died, Mary Louise Wright is being put in the hot seat. The second season of Big Little Lies brings Meryl Streep's character to Monterey, where she's on a mission to get to the bottom of her son's death. But in the series finale, some truths about her past will be exposed. The IMDb description for the final episode of the season reads, "Celeste questions Mary Louise about a tragic event from Perry's childhood; Madeline worries their lie is tearing the Monterey Five apart." The tragedy referenced is the death of Perry's twin brother, Raymond, who we know died when he was 5 years old.
Mary Louise and Celeste Wright (Nicole Kidman) are in court battling for custody of Celeste's sons Josh and Max, and while Mary Louise is trying to prove that her daughter-in-law is unfit to parent, we'll see Celeste try to prove the same about Mary Louise. During episode two of this season, Mary Louise describes her son Raymond's death as an accident.
"Right after the accident, right after we lost Raymond, I was sure I would not be able to go on," she says. "I was never sure about anything in my whole life, that I wouldn't go on, but I did. Because of Perry."
It's unknown how exactly Raymond died or what the "accident" entailed, but we can't help but wonder: did Mary Louise kill her son Raymond and try to make it look like an accident? We previously suspected that Perry killed his twin brother based on his uncontrollable temper, but what if his anger toward women stemmed from watching his twin brother die at his mother's hands? Because as violent as Perry was to Celeste, he never raised a hand to his sons.
Source: Read Full Article