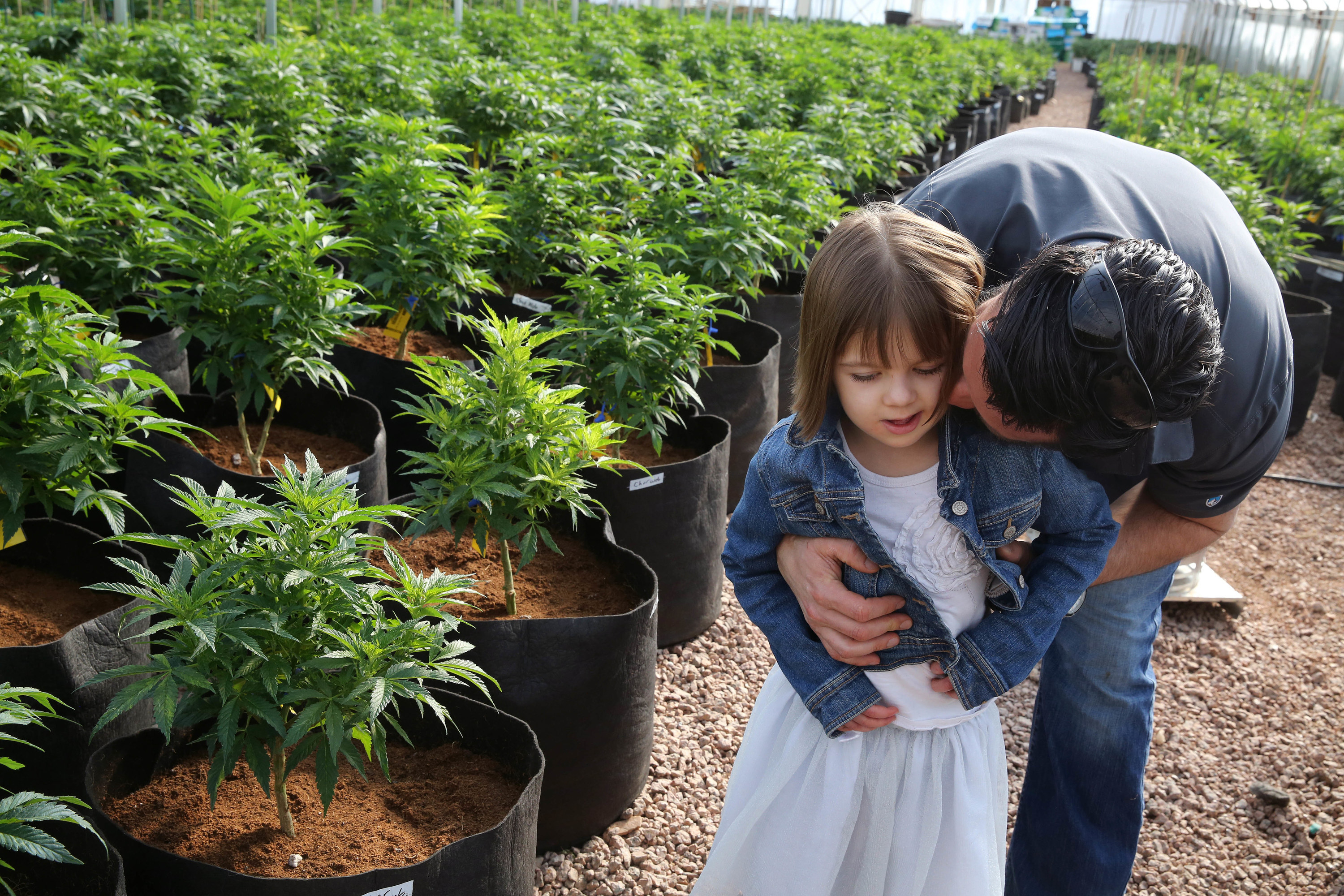 Matt Figi hugs his daughter Charlotte in 2014 as they wander around inside a greenhouse for a special strain of medical marijuana known as Charlotte's Web.
Charlotte Figi, a girl whose battle with severe epilepsy inspired changes in medical marijuana laws, died on Tuesday. She was 13.
Charlotte became the poster child for the benefits of CBD oil after using it to control the constant seizures experienced from her severe epilepsy, called Dravet syndrome. As a toddler in Colorado Springs, she experienced up to 300 grand mal seizures per week and was confined to a wheelchair, before using CBD drastically reduced her rate of seizures.
"We are moved by the continual impact that Charlotte's life has made shedding light on the potential of cannabis for quality of life," her mother Paige Figi wrote on Facebook.

Amber Jamieson is a reporter for BuzzFeed News and is based in New York.
Contact Amber Jamieson at [email protected]
Got a confidential tip? Submit it here.
Source: Read Full Article