Drôle de Monsieur has partnered with quality shoemaker Paraboot once more. The latest collaboration reimagines Paraboot's Reims Loafer – the new style blends Drôle de Monsieurs' nostalgic aesthetic with the iconic craftsmanship of the French footwear brand.
Drôle de Monsieur founders Maxime and Dany were inspired by Swiss architect Pierre Jeanneret to create the collection. Jeanneret is known for his famous '50s Mid-Century Modern designs and his contributions to the architectural look of Chandigarh, India. The reimagined loafer showcases critical aspects of the Swiss designer's iconic "Committee Chair." The pair is crafted with smooth brown leather that resembles the wooden foundation of the chair, along with the yellow calfskin leather accents on the toe and tongue resembling the cushion. The shoe sports an earthy color palette ready for the fall season.
1 of 5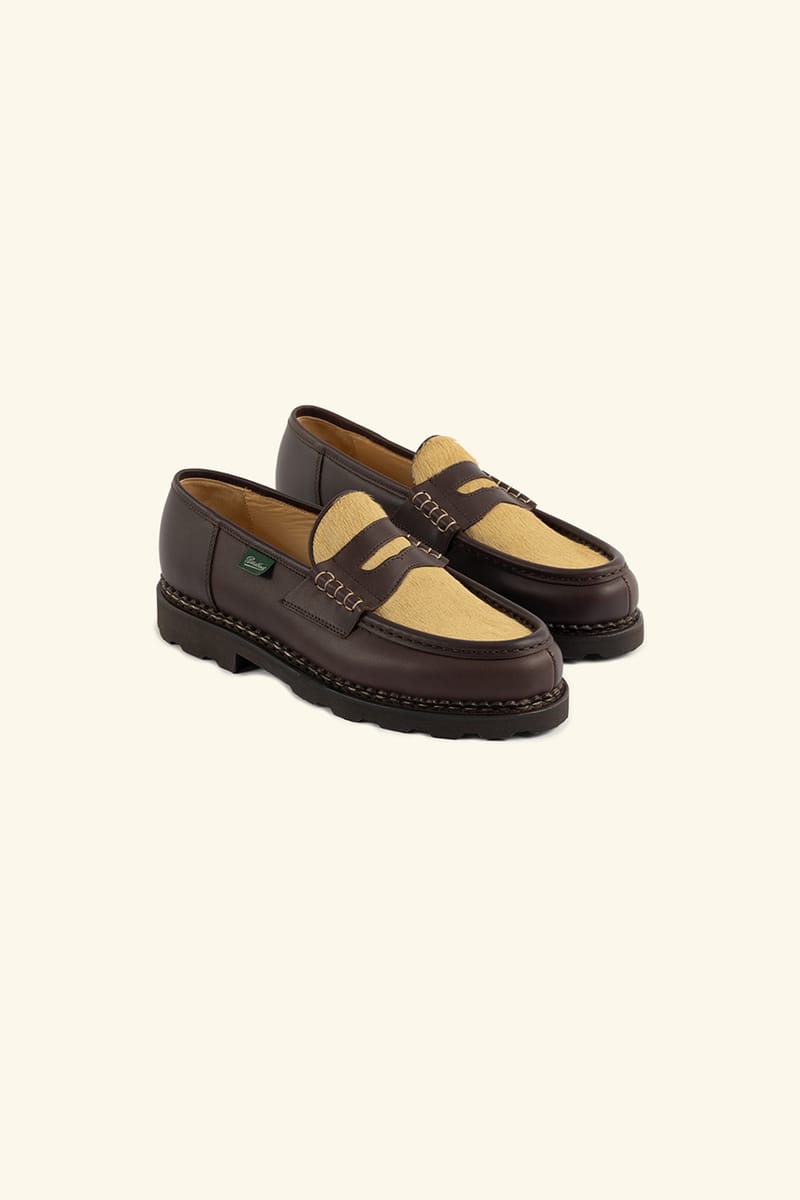 Drôle De Monsieur2 of 5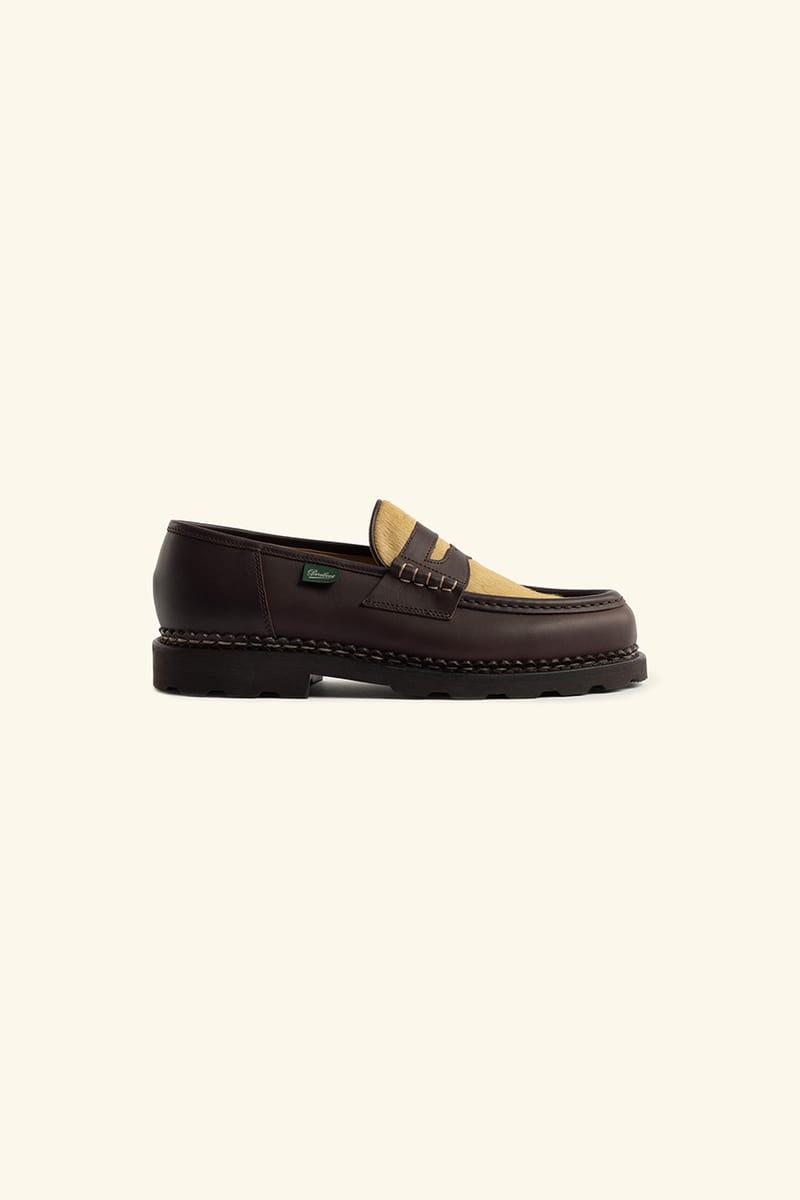 Drôle De Monsieur3 of 5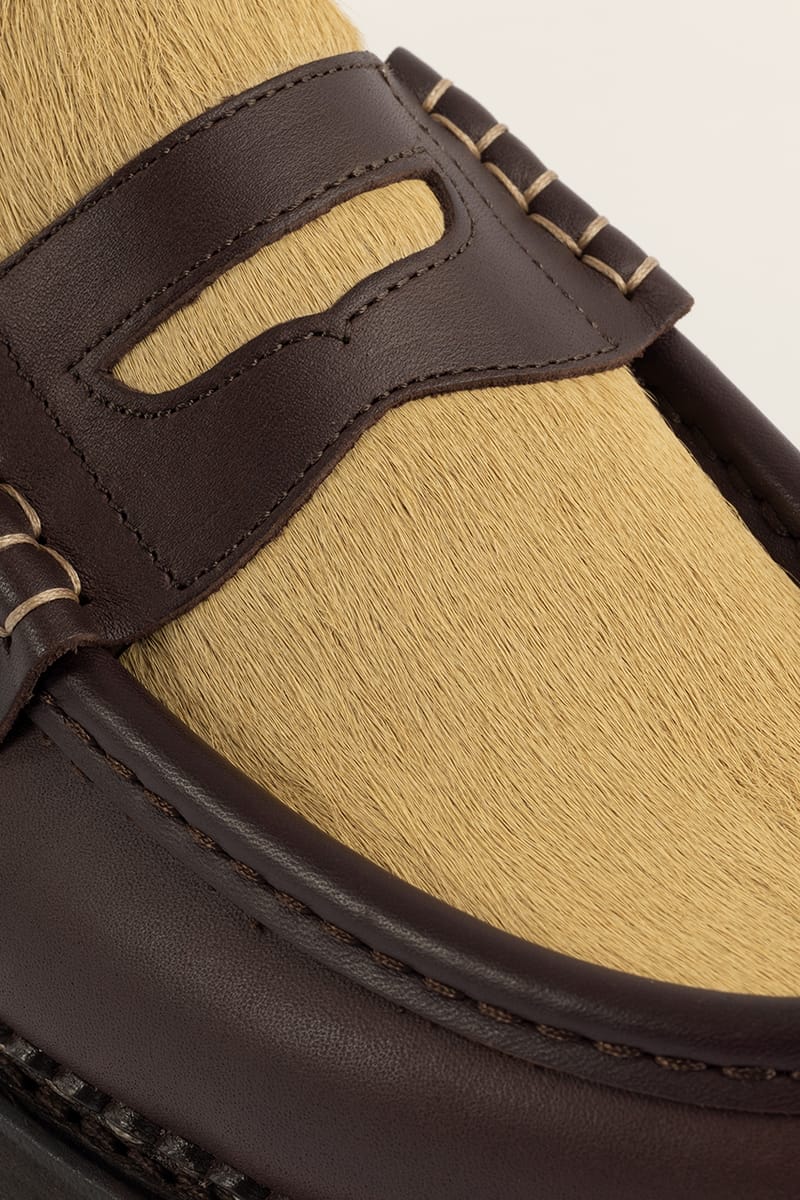 Drôle De Monsieur4 of 5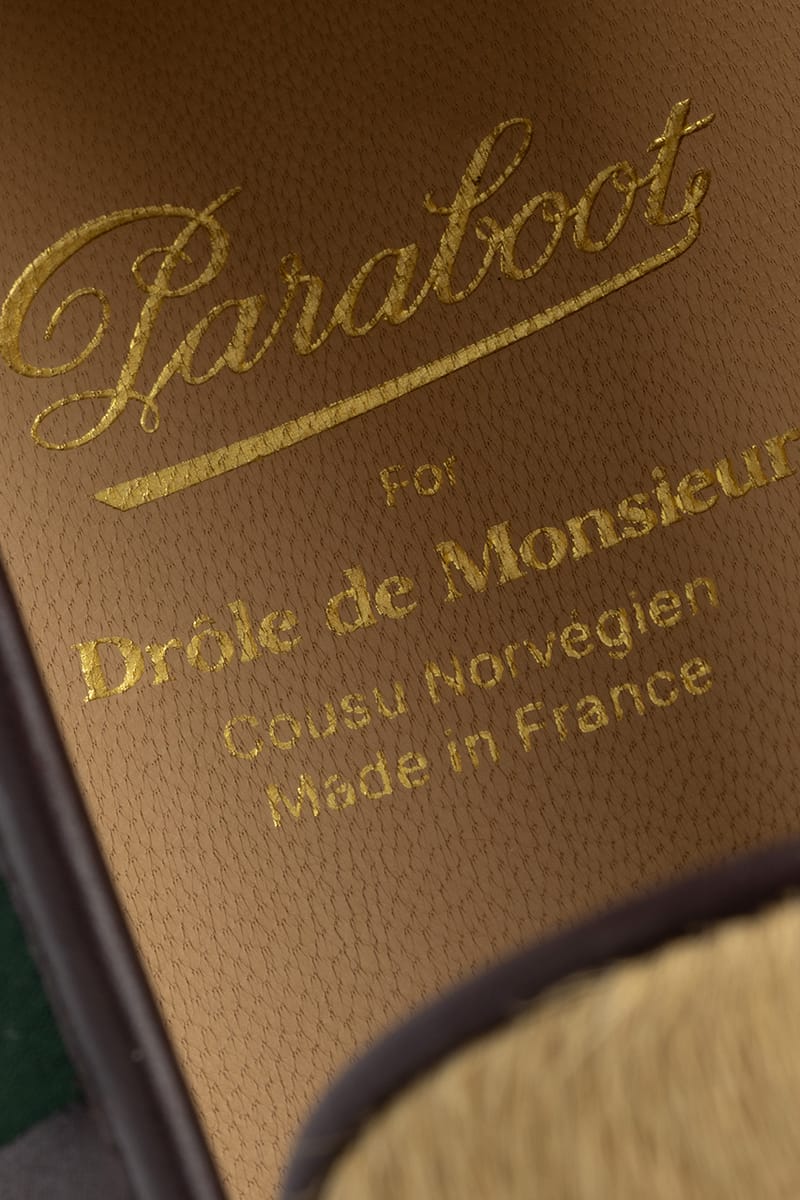 Drôle De Monsieur5 of 5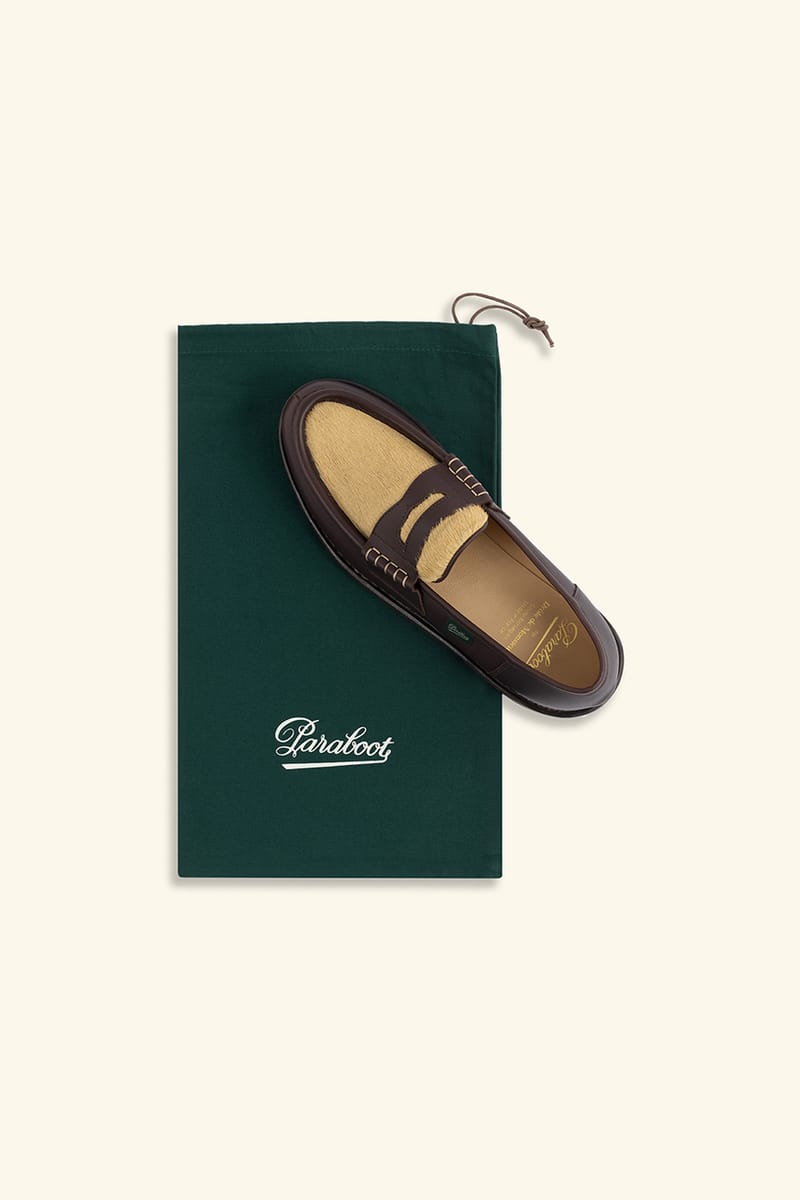 Drôle De Monsieur
Drôle de Monsieur set out to restore an original "Committee Chair" to add to its homage to Jeanneret. The label partnered with Thierry Lamoine, the founder of Hoghan Luxury Goods Consulting for the project, and both Drôle de Monsieur and Lamoine tracked down an original chair from India to be restored to its authentic design. "The first challenge for us was to choose the right Committee Chair." Said Thierry Lamione, Founder of Hogan. "Then, bring it to France from India, and restore it with expert partners in order to keep it as much authentic as possible. Last but not least, we had to rework the wood, the seat and reupholster it with a specific leather to make it to our taste." The reworked chair can be seen throughout the campaign stills for the collaboration.
Drôle de Monsieur and Paraboot collaboration will be available for purchase November 2 though drôledemonsieur.com
In other footwear news, Clarks Originals is dropping a new sneaker called the "Lockhill Oxblood Combi."
Source: Read Full Article