Fresh of the release of the Way of Wade 9 sneaker, Dwyane Wade continues his innovative partnership with label Li-Ning. The collaborative Wade brand is followed up with a groundbreaking capsule collection interpreted by French artist DFT. Combining art with streetwear, the pieces are delivered through an artistic lookbook unique to previous drops.
Titled "We Are One", this limited-edition collection was conceived with the urge to "express our feelings through art while using basketball as the backdrop," Wade announced on Instagram. "This has been a challenging year for us all and while we don't all face the exact same issues, difficulties or hard choices, we do share one thing in common, and that's our love of sport," he continued.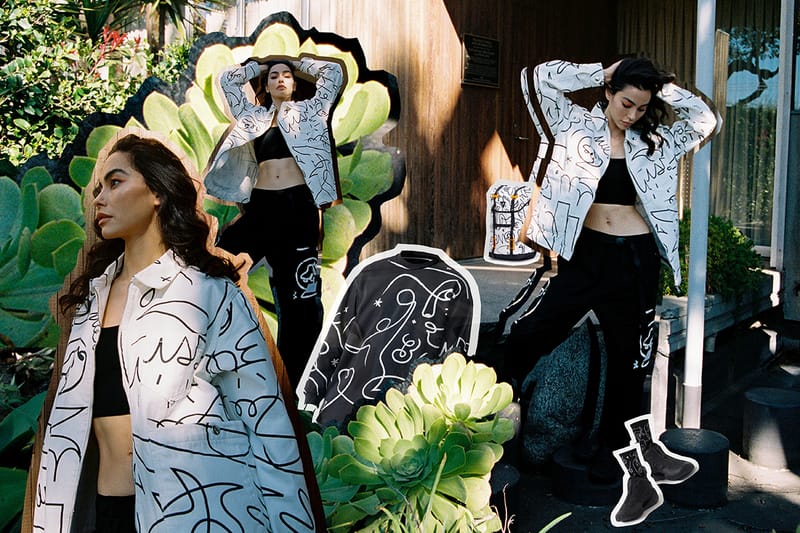 Carrying the message of the unifying power of sport in challenging times, in particular, basketball — the collection is adorned with an all-over print possessing the "We Are One" slogan in DFT's signature continuous-line aesthetic. In addition to the array of garment offerings ranging from bomber and coach jackets, T-shirts, basketball shorts and bucket hats, the collection also features rucksacks, socks, reusable face masks, and even a basketball. Adopting a monochromatic color palette suitable for any style, the pieces are constructed with premium cotton and performance fabrics such as Cordura, designed for life both on and off the court.
The lookbook incorporates DFT's signature illustration style. Baring no faces or human features, the focus is directed onto the garments and the poignant message of unity — leaving the characteristics up to the viewer's imagination. Modeling the collection's relaxed theme is Adrianne Ho, displaying the everyday wear of the garments set to a homely backdrop.
The Li-Ning Way of Wade x DFT "We Are One" capsule collection will debut at the Solestage pop-up store from March 27 at 1p.m. PDT – 6p.m. PDT (4p.m. EDT – 9p.m. EDT).
Solestage
455 N Fairfax Ave. Suite B
Los Angeles, CA 90036
Source: Read Full Article