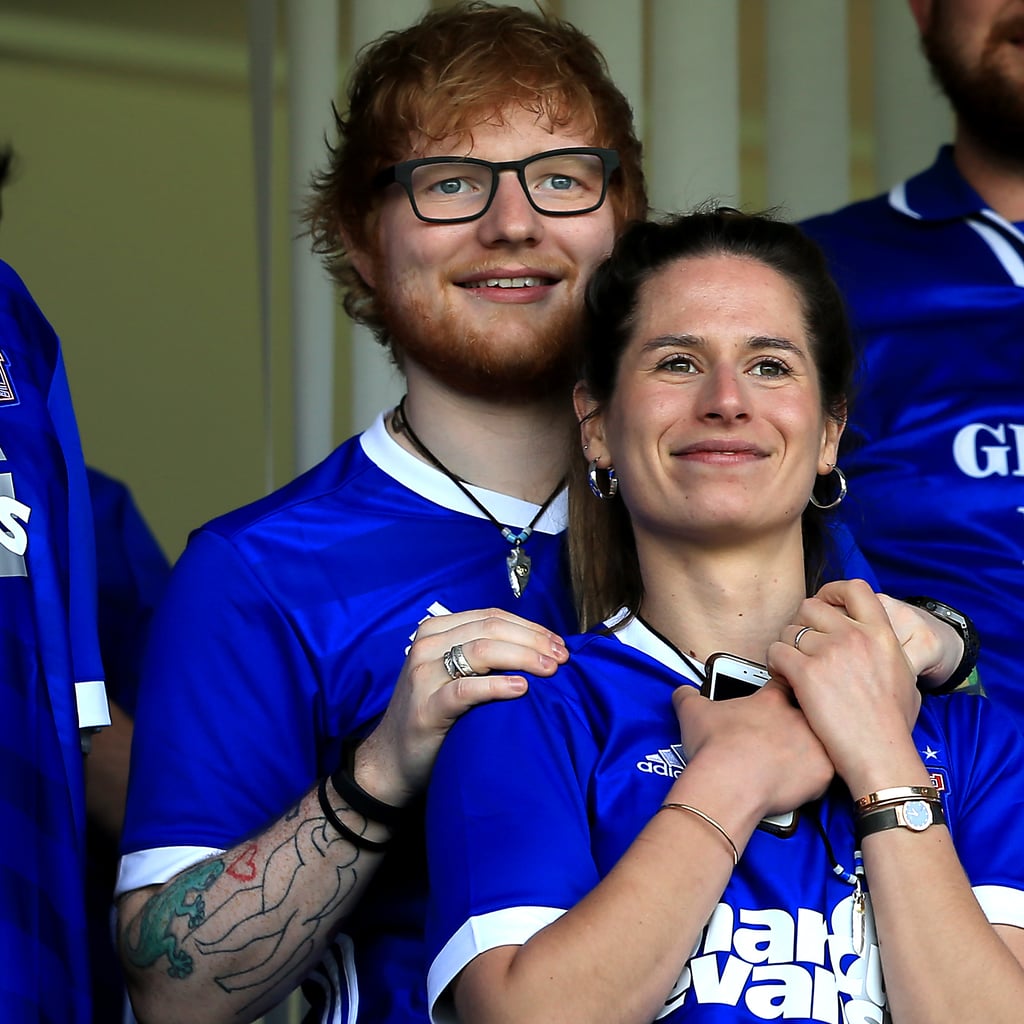 Ed Sheeran Confirms He's Married to Cherry Seaborn in New Song, "Remember the Name"

Ed Sheeran is a married man! In his new song "Remember the Name," featuring Eminem and 50 Cent, the 28-year-old singer finally confirms that he and longtime love Cherry Seaborn, 27, tied the knot. Within the first 30 seconds, Sheeran makes a cheeky reference to his spouse, crooning, "My wife wears red, but looks better without the lipstick." The longtime couple — who were recently spotted kissing in Ibiza — began dating in September 2015 and got engaged in January 2018.
In a new interview with Charlamagne tha God, Sheeran opened up about how he hoped to keep their wedding a secret before "Remember the Name" was released as a part of his album No.6 Collaborations Project. But news of their nuptials eventually got out, though he never officially confirmed it until recently. "I knew that we'd be married by the point that the song came out," Sheeran said. "So I said, 'Watch how the lyrics in this song might get twisted/My wife wears red but looks better without the lipstick,' And I was like 'cause someone's going to hear that and be like, 'Oh they're married,' and I didn't know how that would be. But, obviously, it's already come out."
Although Sheeran's marriage announcement/song lyric didn't go exactly as planned, we're still blessed with a new LP that features a ton of bangers, presumably inspired by Sheeran and Seaborn's love (i.e., "Cross Me" and "BLOW"). Ahead, listen to "Remember the Name" before watching Sheeran talk more about his latest album, which is out now!
Source: Read Full Article