The British rap game is the strongest it's ever been. Because of its ever-increasing popularity and saturation, artists are demanded to create something different in order to stand out. That's where Jelani Blackman comes in.
When it comes to substance, story-telling, and gunning for greatness, 29-year-old Blackman has become one of the most revered rappers in the UK. His sound fits into a unique pocket, blending jazz, grime, drill, R&B, and soul influences into his work to create one of the most diverse and immersive sounds in the British soundscape.
Blackman's musical journey began in 2016 with his debut, four-track EP, 1-4, combining a slew of sounds, from indie, all the way through to classic boom-bap hip-hop and lo-fi. Now, seven years and a collection of stellar releases later – notably 2020's "Tricky" and his relentless "Hello" performance for A COLORS SHOW – Blackman's career has reached its biggest milestone yet: his debut album, The Heart of It.
Labeled one of "the great British debuts of 2023" by DIY Magazine – the album is a perfect example of what's created when an artist has a genuine love and respect for music. The opener, "Arrival" taps into nostalgia, while the piano-led hook on "Clear" leans into expectations of love. Additionally, the album highlight "When You Feel It," sounds like a James Blake-esque masterpiece, with the almost-interlude record "Faded" gently leaning into club-ready electronics.
Celebrating the release of his debut album, Jelani Blackman teamed up with Arsenal Football Club for an intimate launch party, unveiling the project IRL to a slew of music and football lovers alike. A Gooner through and through – Blackman and his boyhood club have joined forces to prove, once again, that Arsenal is the culture club of the Premier League.
The Gunners continue to weave themselves into the fabric of the UK's creative scene. Whether it's teaming up with Turner Prize-winning artist Jeremy Deller, artist Reuben Dangoor, and typography expert David Rudnick to create artwork across The Emirates or linking up with British fashion imprints Maharishi and Stella McCartney for collaborative collections, the club makes sure it steps correctly on and off the pitch. It's not just the current team, either: club legend, Ian Wright, was also seen donning LABRUM's Spring/Summer 2024 collection at London Fashion Week.
Additionally, Blackman isn't the first musician The Gunners have teamed up with. Arsenal's Away kit release saw the club broadcast the spirit of Islington to Gooners across the world, with the help from the cream of the crop of UK music such as Mabel, Sherelle, Scratcha DVA, and AntsLive – who are all massive Arsenal fans themselves.
To celebrate the release of his debut album, Hypebeast caught up with Jelani Blackman to learn more about his relationship with Arsenal, his earliest football memories, and how his club is forging bonds within London's musical landscape.
Hypebeast: How has the experience been working in collaboration with Arsenal? 
I'm still taking it in, to be honest. They've been so exceptional at every stage, in terms of the opportunities they've given me and the openness and ease of working with the team. To be able to put an event like this together with the club I supported my whole life, in the actual stadium is unbelievable, it's been the best part of the whole album campaign.
Arsenal is a club that works so close to the community. How important do you think that is and did it influence your decision to support the club?
I think it's incredible, and the consistency is so impressive. It just seems like year after year the club finds new and better ways to engage with the community and bring people into the spirit of the team. I started supporting Arsenal when I was five, so it didn't influence my decision, but I am very proud that it is the ethos of the club I support.1 of 2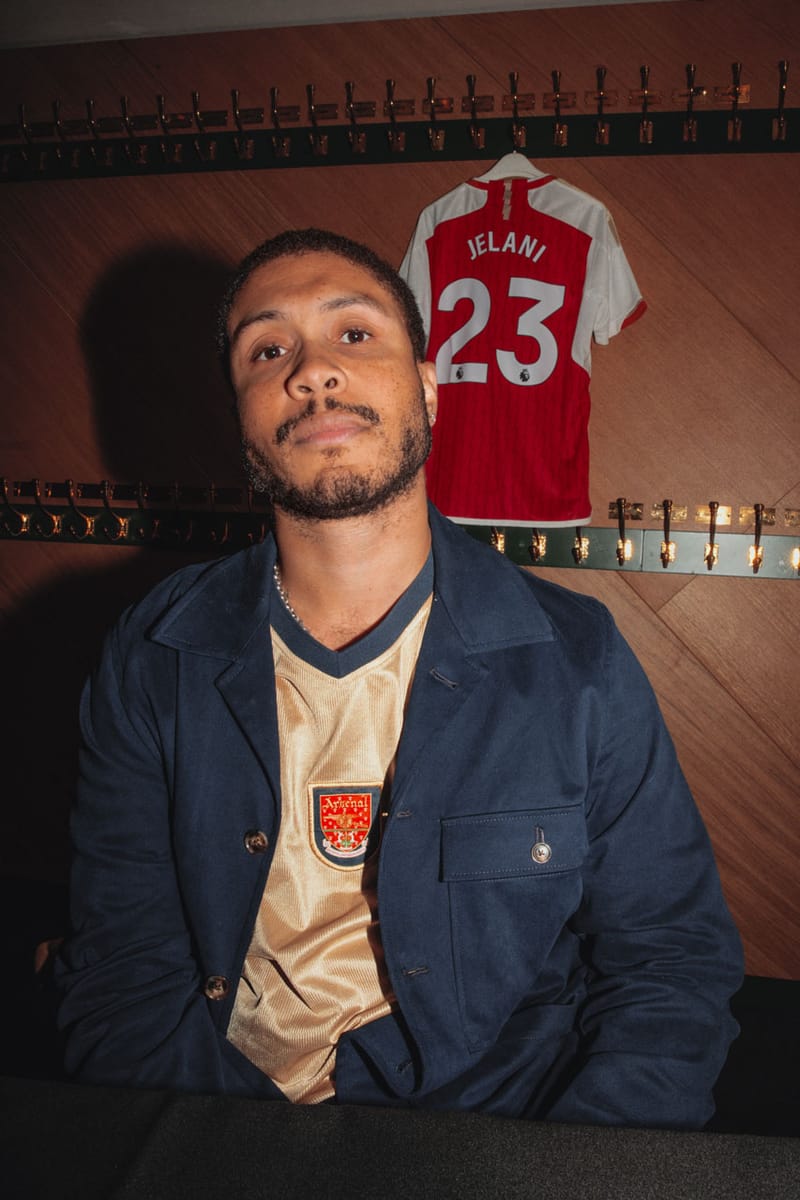 Arsenal Fc2 of 2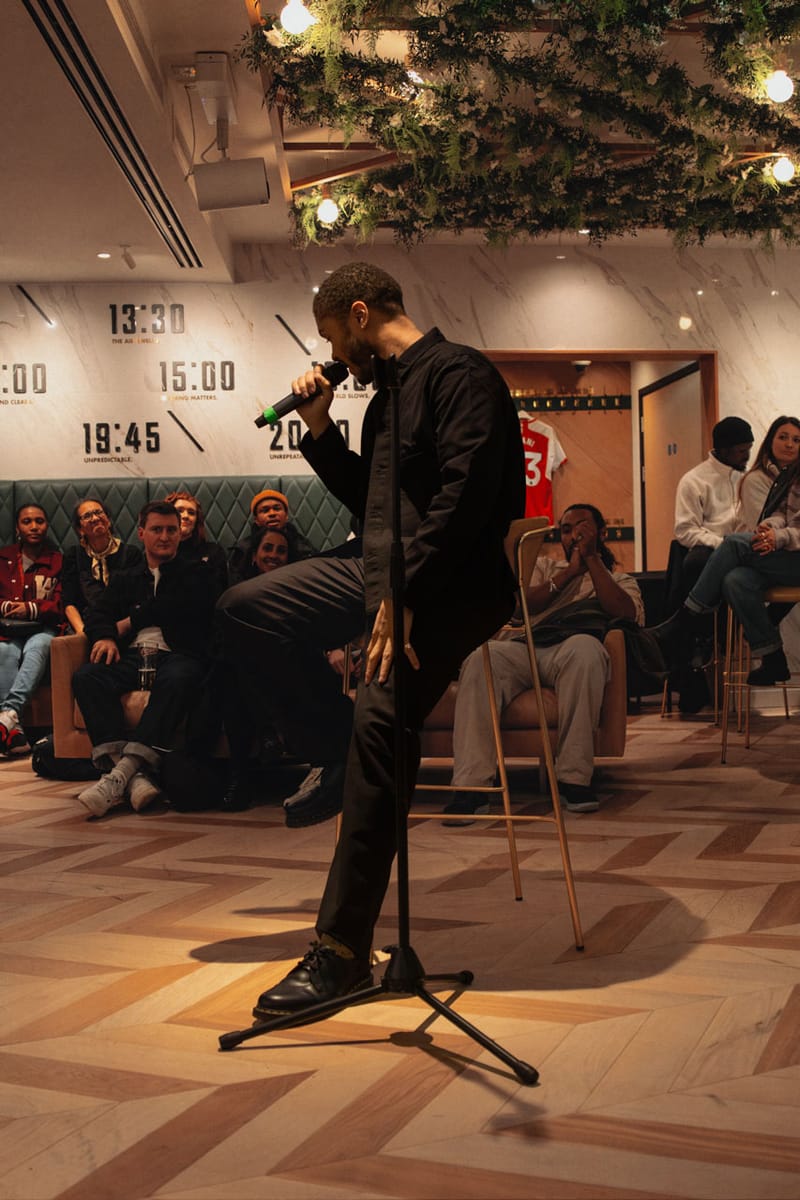 Arsenal Fc
Who's your all-time favourite Arsenal baller and why? 
It has to be Thierry Henry, he was in the squad when I was first became a proper fan, the way he played was beautiful to watch. I'm a big fan of this new generation though, Saka, Martinelli and Trossard all give me a similar feeling of that passion and skill.
You have consistently dropped music for seven years — why have you decided that now is the right time to drop your debut album? 
It felt like now was the right time because I think it's the best music. It's the most complete version of me as an artist, and the clearest insight into the subjects and stories that mean something to me.
"To be able to put an event like this together with the club I supported my whole life, in the actual stadium is unbelievable, it's been the best part of the whole album campaign."
As a very conscious rapper all-around, would you say this new album is your most honest release to date? 
Yeah for sure, I've put so much in it that I've wanted to say for a while. I think I've finally found the music to match the messages I speak about.1 of 2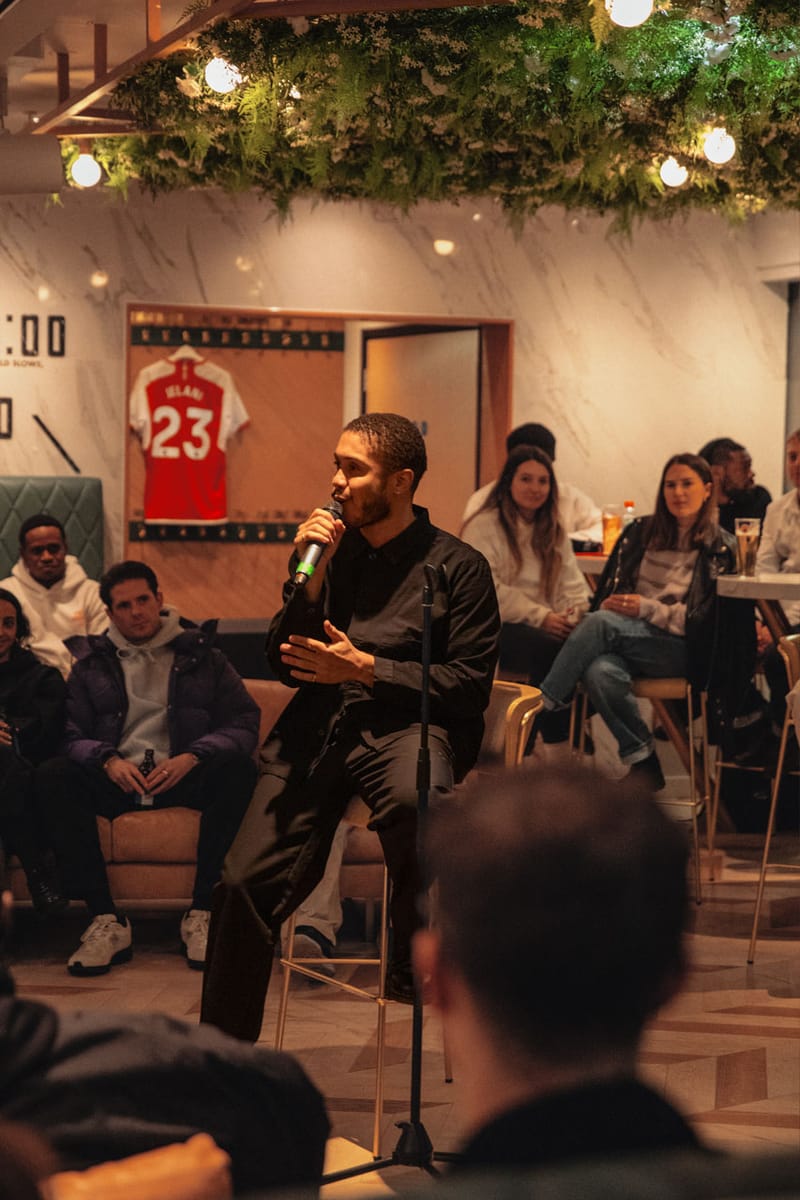 Arsenal Fc2 of 2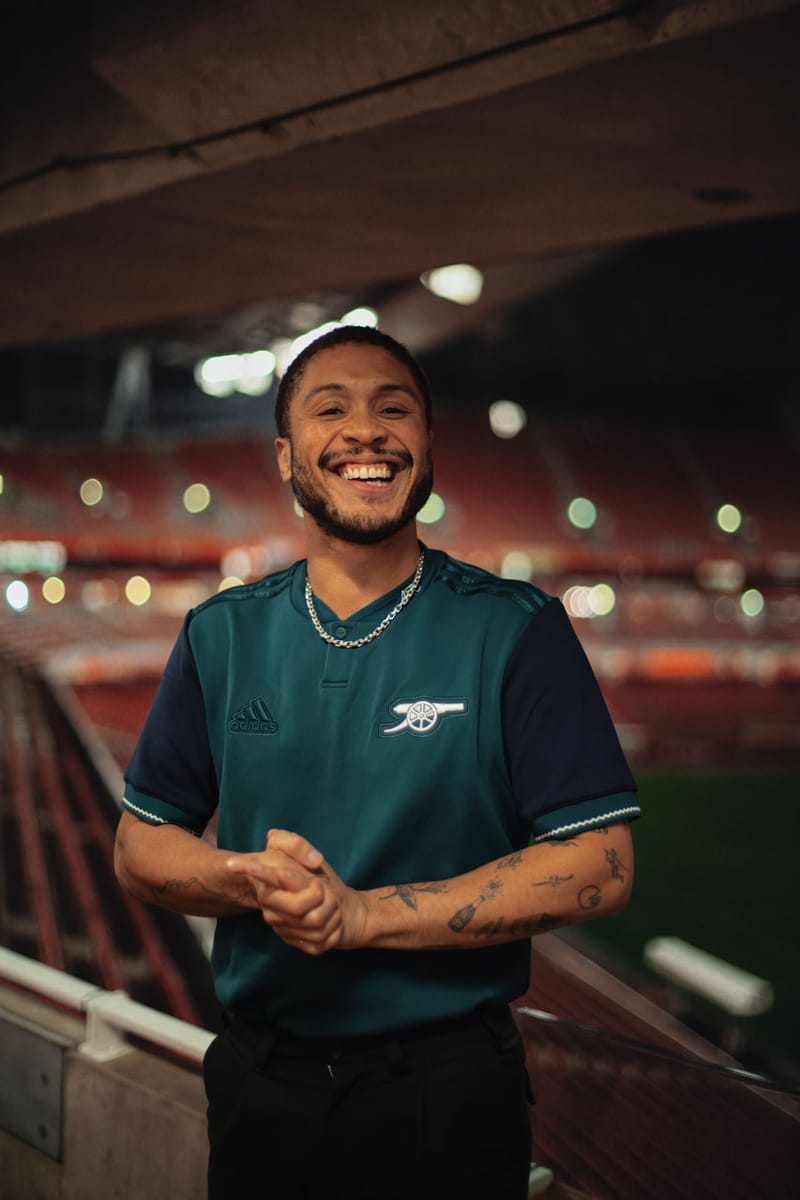 Arsenal Fc
What is your first memory of being an Arsenal supporter? 
Five years old and choosing an Arsenal shirt – from memory it was the 96/97 home kit –I definitely made the right choice with Arsenal!
"I think I've finally found the music to match the messages I speak about."
How do you feel the club's on-pitch performances are translating to the fans excitement off the pitch?
You can feel the energy at the moment, it's a good time to be a Gooner. I'm enjoying the conversations I'm having with friends and other supporters, we have so many players to be excited about, and it's only getting better.
How much has Arsenal inspired your creativity? 
One of the big songs on the album "Clear" is about succeeding with the people you love — I feel like the team at the moment is breaking boundaries in a lot of ways, my aim is for the music and message of this album do the same.
Source: Read Full Article