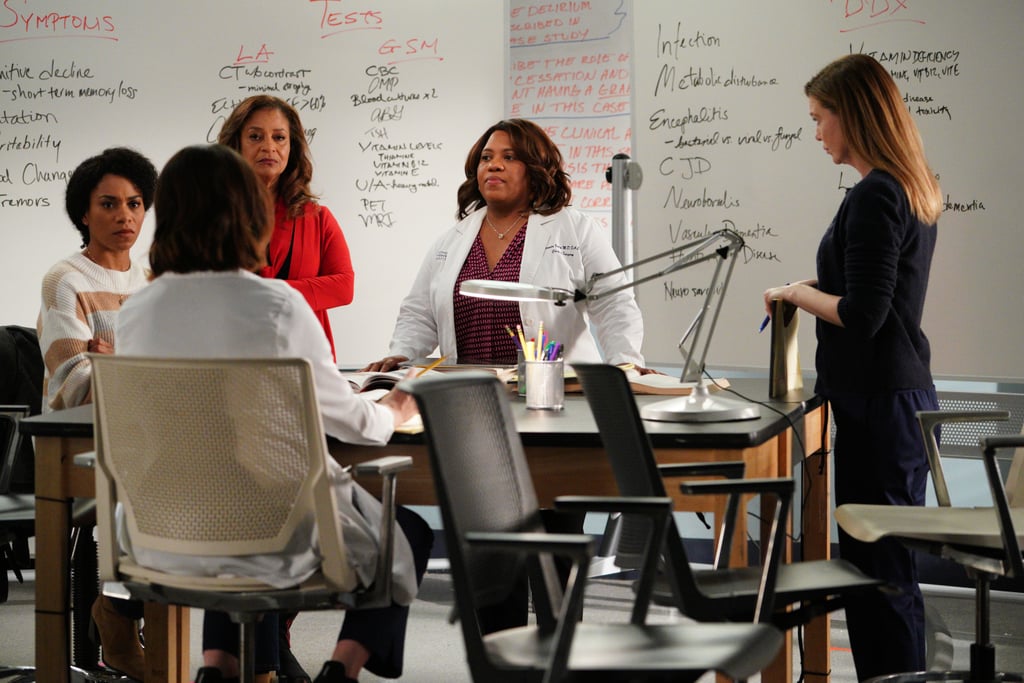 Grey's Anatomy Just Added 2 Series Regulars — Here's the Full Season 17 Cast

Grey's Anatomy is adding two full-time cast members ahead of its 17th season! According to The Hollywood Reporter, Richard Flood and Anthony Hill will be series regulars in the new season. Both actors were introduced last season as new doctors and potential love interests for two of the main characters. Flood plays Dr. Cormack Hayes, a pediatric surgeon who took over the vacancy left by Alex Karev and whose experiences as a widower bonded him with Meredith. Hill, meanwhile, was introduced as Dr. Winston Ndugu, a former colleague of Maggie's who she ran into at a conference and had something of a spark with.
We're still not totally sure when Grey's will be back on screen — after all, ABC didn't even get to finish last season once coronavirus shut down production. The show, which has revealed it will address the pandemic onscreen, is listed as part of ABC's Fall schedule, but when "Fall" will actually be this year remains to be seen. For now, take a look at every actor you can expect to see as a series regular headed into the new season!
Source: Read Full Article