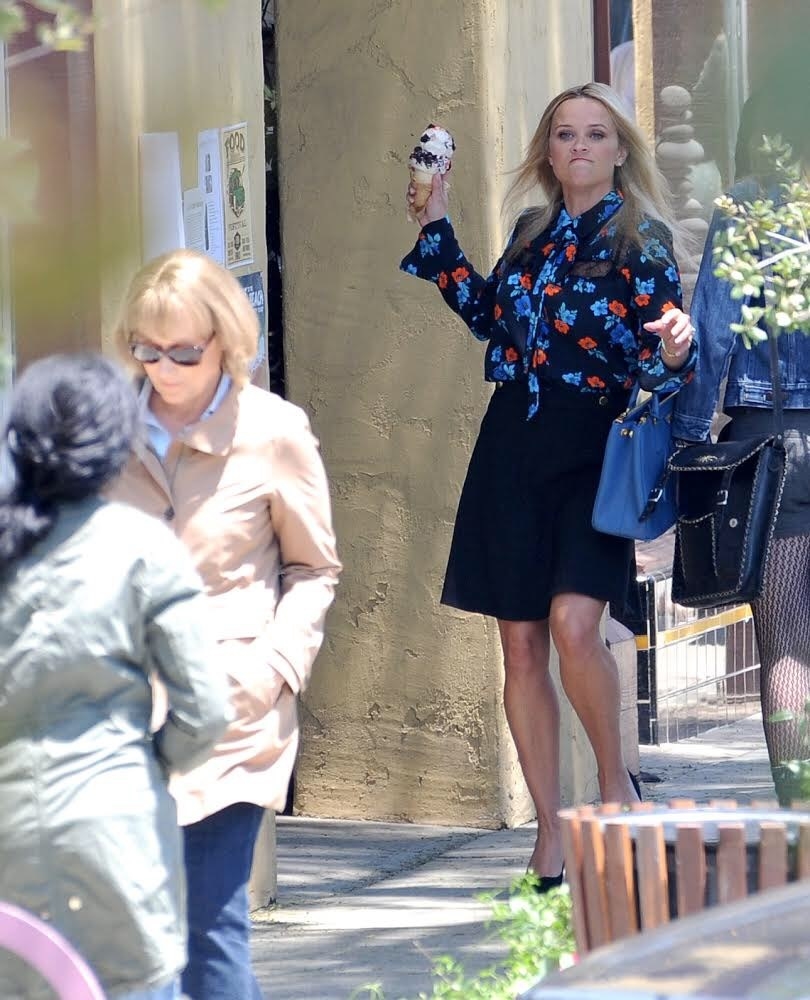 Viewers are feeling bereft after learning a highly anticipated scene between Oscar-winning actors Meryl Streep and Reese Witherspoon was cut from the fifth episode of Big Little Lies, titled, "Kill Me."
Last year, when audiences were ravenous for a sliver of information about the second season, they were rewarded with stills that captured Witherspoon's character, Madeline Martha Mackenzie, throwing a huge cone of ice cream at Mary Louise Wright, played by Streep.
The scene was not cut completely, just the ice cream-throwing part.
That said, the scene was still tense, as Witherspoon's character uses this encounter with Streep's Mary Louise to call her out for trying to paint Celeste Wright (Nicole Kidman) as an unfit parent.
It all happens very quickly. The most discourteous thing that happens is Madeline mutters "she's psycho" as Mary Louise walks away.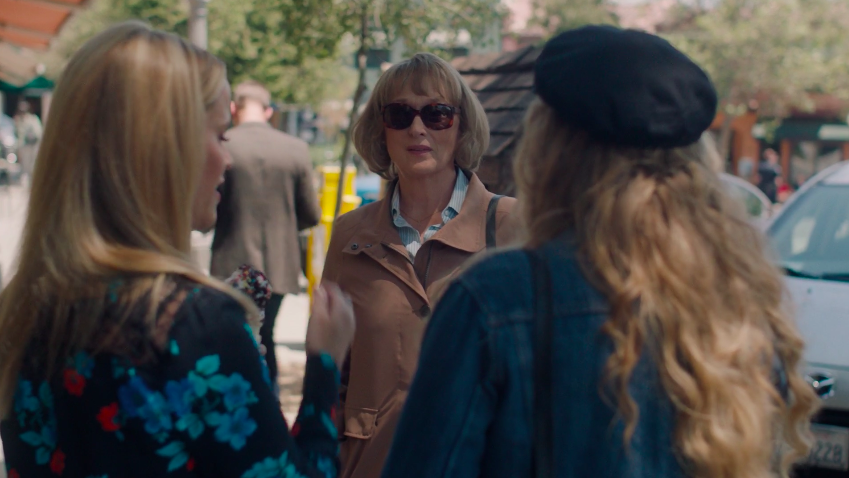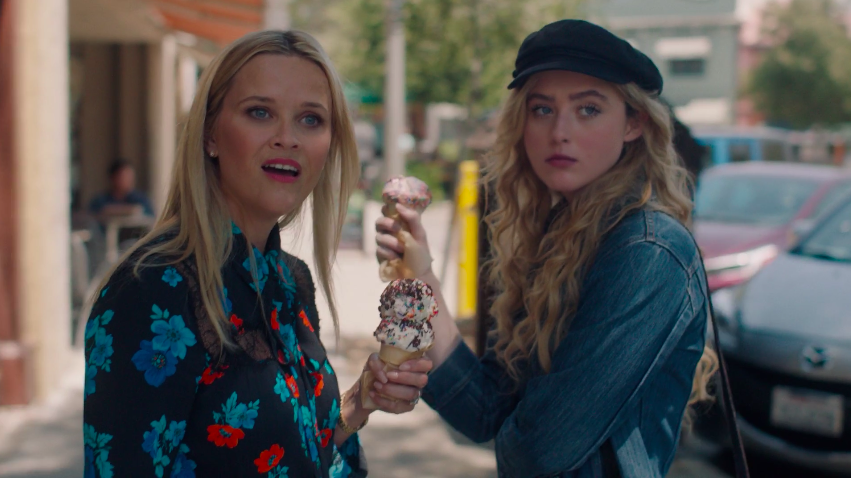 That line is a far cry from seeing one Prestige Actress™️ wallop another with a cone. People who live-tweeted the show on Sunday night were vocal about their disappointment.
"THEY CUT THE ICE CREAM SCENE?!" said one viewer.
There were questions of utmost importance directed at the network, like, why?!
Channeling true Renata Klein (Laura Dern) energy, fans demanded to see the scene in full.
And it stings, for some, because the scene was teased so long ago.
Imagine having a treat dangled in front of your face only for it to be snatched away the moment you're about to bite. Tragic!
HBO did not immediately respond to BuzzFeed News' request for comment.
However, according to Streep, fans may get to see the scene at a later date.
In an interview with Entertainment Tonight, published on Sunday, Streep revealed she was only recently notified by Witherspoon, an executive producer on the show, that the scene wouldn't be included.
"It's [going to be] in the DVD extras," Streep told the outlet.
More on this
Reese Witherspoon Threw Ice Cream At Meryl Streep On The Set Of "Big Little Lies" And It's Truly Iconic

Krystie Lee Yandoli · Aug. 2, 2018
Michael Blackmon is an entertainment reporter for BuzzFeed News and is based in New York.

Contact Michael Blackmon at [email protected].

Got a confidential tip? Submit it here.
Source: Read Full Article