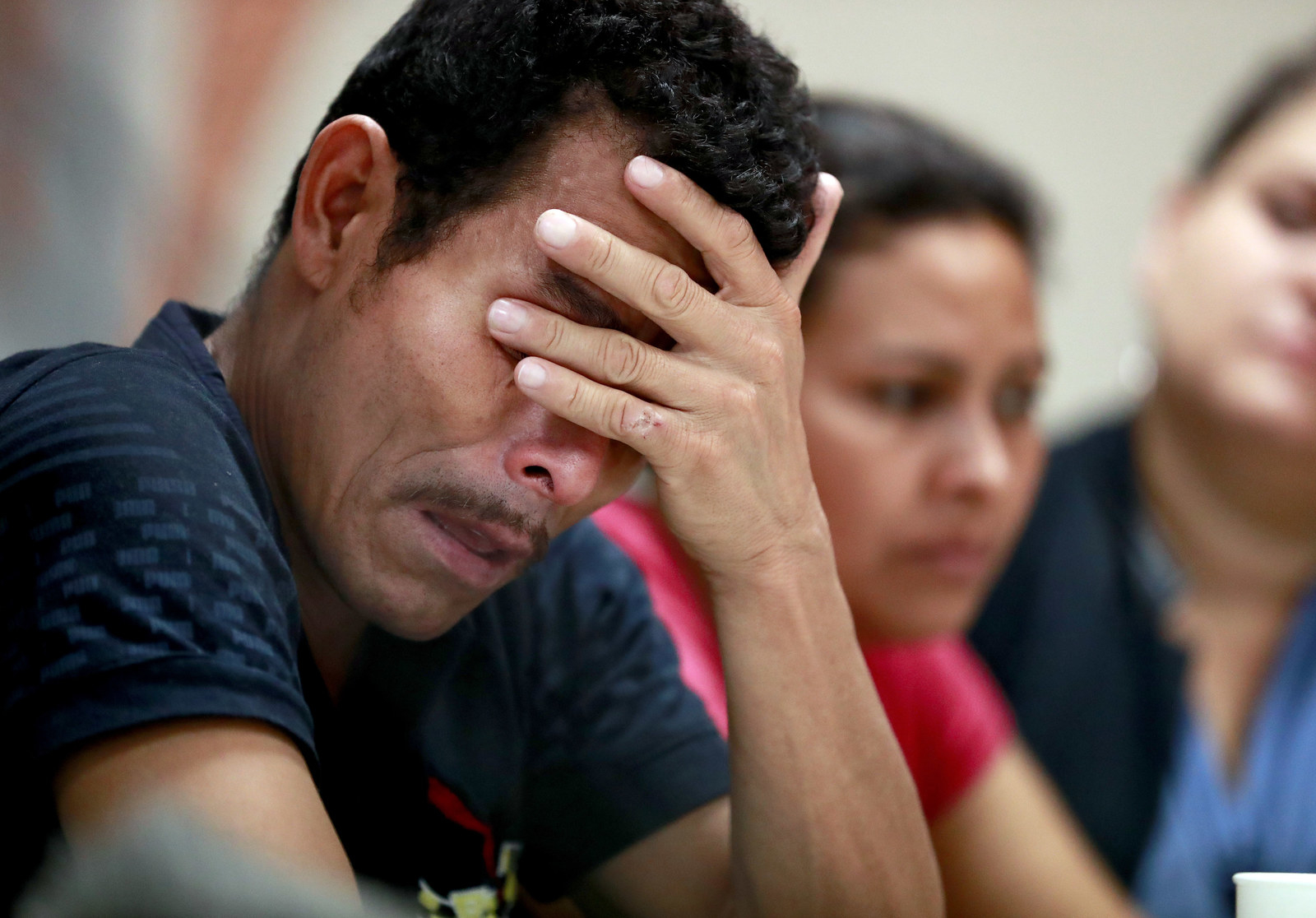 Melvin, a father who was separated from a child, cries as he listens to other immigrants tell of their separation from their children at the border.
Many immigrant children separated from their parents at the border last year were kept in government custody far longer than previously known, including at least 679 minors who were detained between 46 and 75 days, according to a report released Friday by the House Oversight Committee.
The report also found that at least 18 infants and toddlers under two years old were separated from their parents and kept apart for 20 days to half a year.
"The Trump Administration's child separations were more harmful, traumatic, and chaotic than previously known," the report compiled by the Democrat-led oversight committee said.
The documents provided information on at least 2,648 children who were separated at the border after the administration announced the "zero tolerance policy" in April 2018 and were still in government custody as of June 26, 2018. It doesn't include information on the children separated before or after that period.
The report found that more than 25 children were held for more than a year and more than 50 separated from their parents were detained by the government's Office of Refugee Resettlement. Separated children were in ORR custody for an average of about 90 days, compared to about 60 days for all unaccompanied minors in the agency's care in fiscal year 2018.
The report is the result of documents obtained via subpoenas sent to the Trump administration for information related to the systemic separation of immigrant families as a result of the "zero tolerance" policy.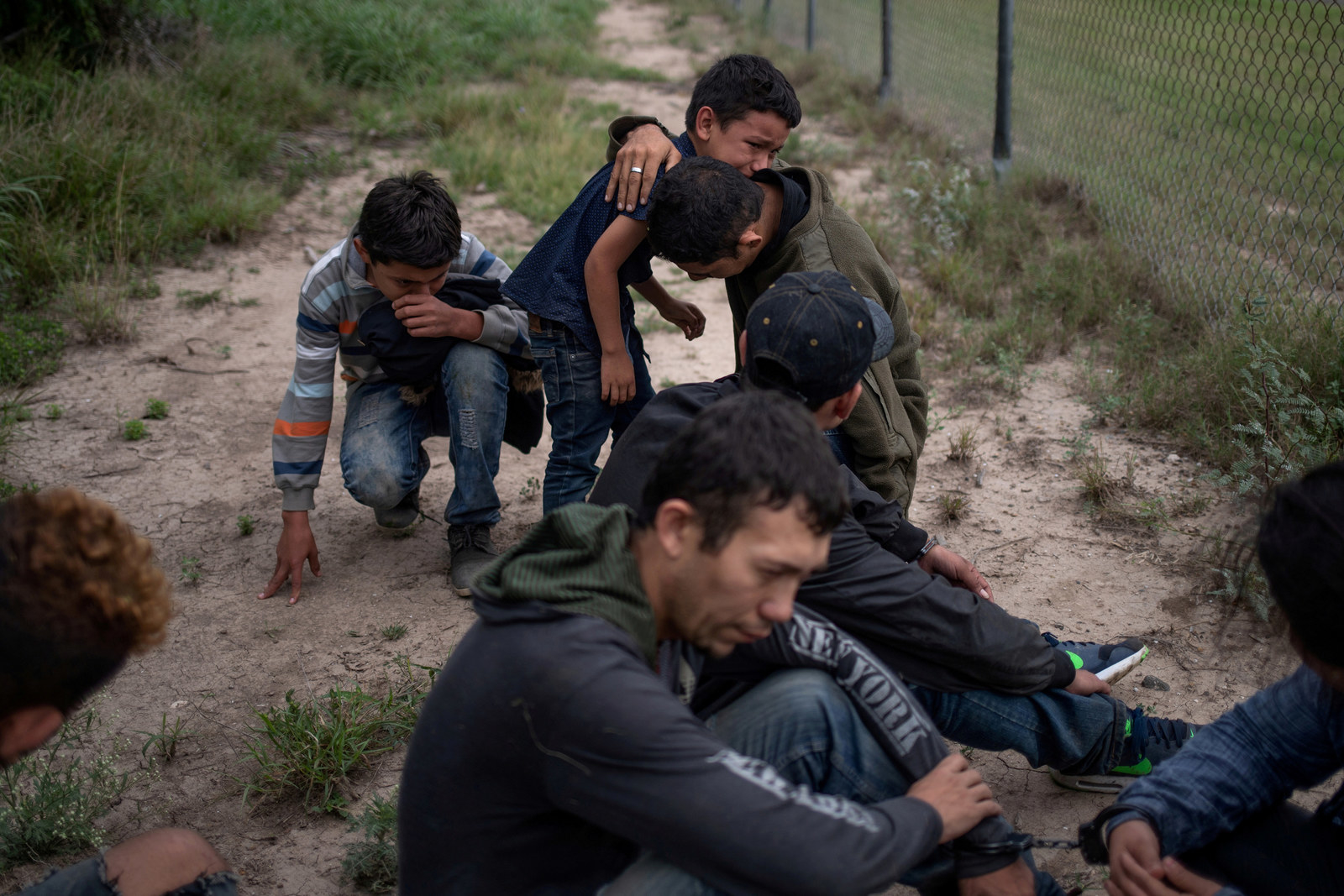 The policy prosecuted parents who crossed the US border without authorization with children for illegal entry, and separated them from their children who were then considered unaccompanied minors by the government. Often, parents would be sentenced to time served by judges and returned to the same CBP facility they were detained in, but by then their children had been sent to ORR.
While a federal judge in California later ordered the government to reunite separated parents with their children, the numbers in Friday's report provide a clearer view of how many kids were held in detention for long periods.
Over multiple court hearings and orders that came as a result of a federal lawsuit ordering the Trump administration to reunite separated families by certain dates, lawyers for the government realized the regular process for reuniting unaccompanied children would not be sufficient to meet the judge's deadlines.
This was due to a lack of record keeping and poor communication among all of the federal agencies involved in the separations. At a July 2018 hearing, Justice Department attorneys acknowledged that the government was uncertain it knew the whereabouts of parents of 101 children under the age of 5 whom the government has been ordered to reunite with their parents that week.
Some of the parents of children under age 5 may have been released into the United States and others may have been deported to their homelands, and the government may not know where they are, Justice Department lawyer Sarah Fabian, now better known for arguing that the US government may not be legally required to provide children with toothbrushes and soap, told the court. Some released parents were not returning calls, she said.
Even after being reunited with their parents, hundreds of children were detained for months in family detention centers, beyond the 20-day limit allowed under a court settlement agreement.
More on this
Border Patrol Said There Wasn't Room For More Immigrant Kids. The Shelter Agency Says Otherwise.

Adolfo Flores · July 11, 2019

US Authorities Are Investigating Allegations A Girl Was Sexually Assaulted By A Border Agent

Adolfo Flores · July 10, 2019

Trump Defended Conditions Inside Border Facilities And Said Immigrants Are "Living Far Better" Than At Home

Adolfo Flores · July 3, 2019
Immigration
Adolfo Flores is a reporter for BuzzFeed News and is based in Los Angeles.

Contact Adolfo Flores at [email protected].

Got a confidential tip? Submit it here.
Source: Read Full Article