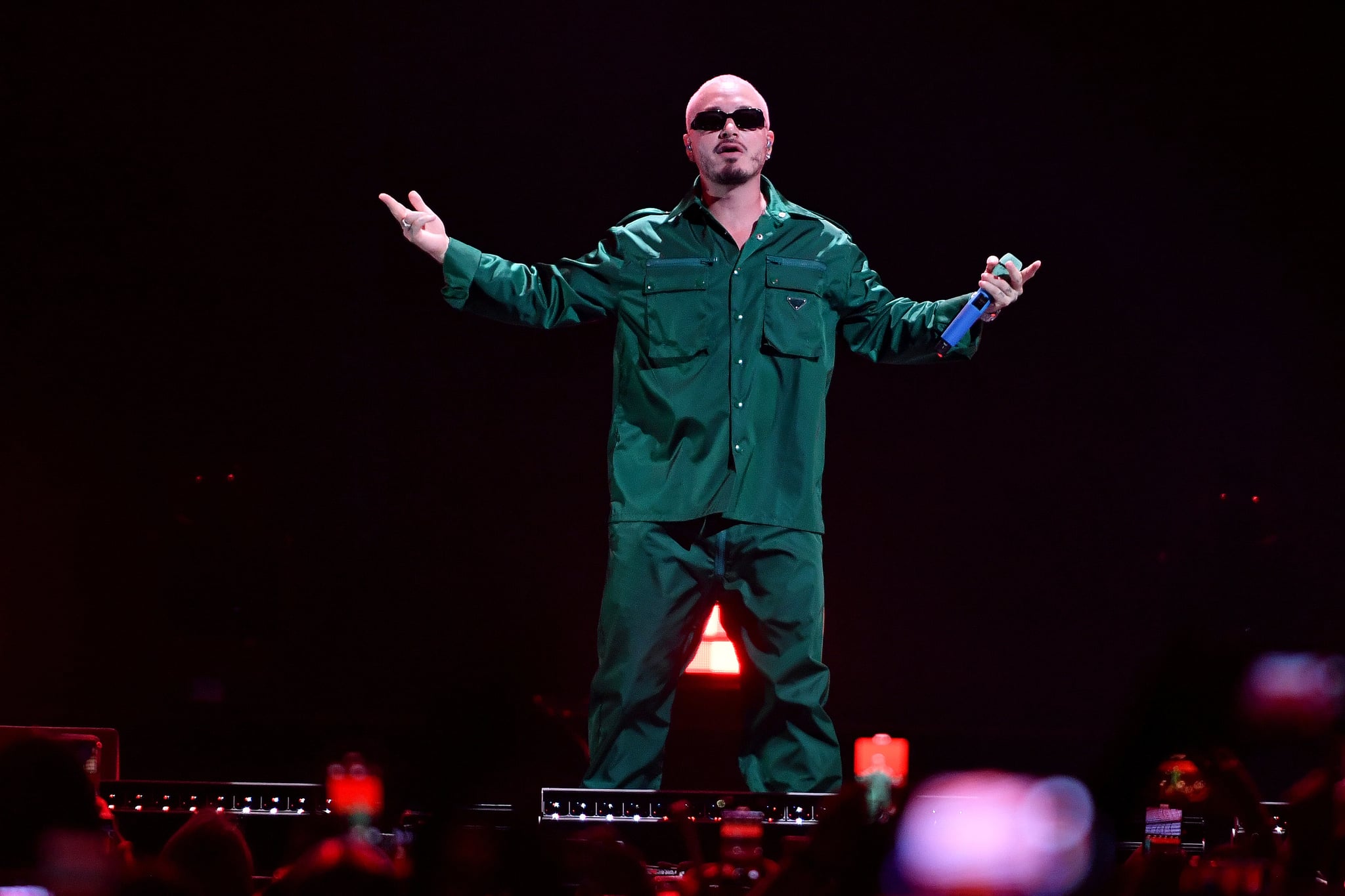 Over the weekend, J Balvin's controversial music video for his song "Perra" featuring Dominican rapper Tokischa was removed from YouTube after receiving major backlash. The visual — which has been accused of perpetuating misogynoir — shows the Colombian singer tugging what appears to be two Black women on leashes while the lyrics make several references about dogs in heat. Additionally, the video also features several Black people wearing dog-like makeup and shows Tokischa posing on all fours while inside of a doghouse.
Both Billboard and the Los Angeles Times report that Balvin's video was subsequently taken off his official YouTube channel without any explanations or statements as to why. However, the video's removal comes less than a week after Colombia's vice president and chancellor Marta Lucía Ramírez made remarks about the video in an open letter.
"In his video, the artist uses images of women and people of Afro-descendants — population groups with special constitutional protection — whom he presents with dog ears," she wrote. "As if this were not enough, the lyrics of the song have direct and openly sexist, racist, machista, and misogynistic expressions that violate the rights of women, comparing them to an animal that must be dominated and mistreated." At this time, neither Balvin nor Tokischa have issued an official statement to address the music video.
Source: Read Full Article