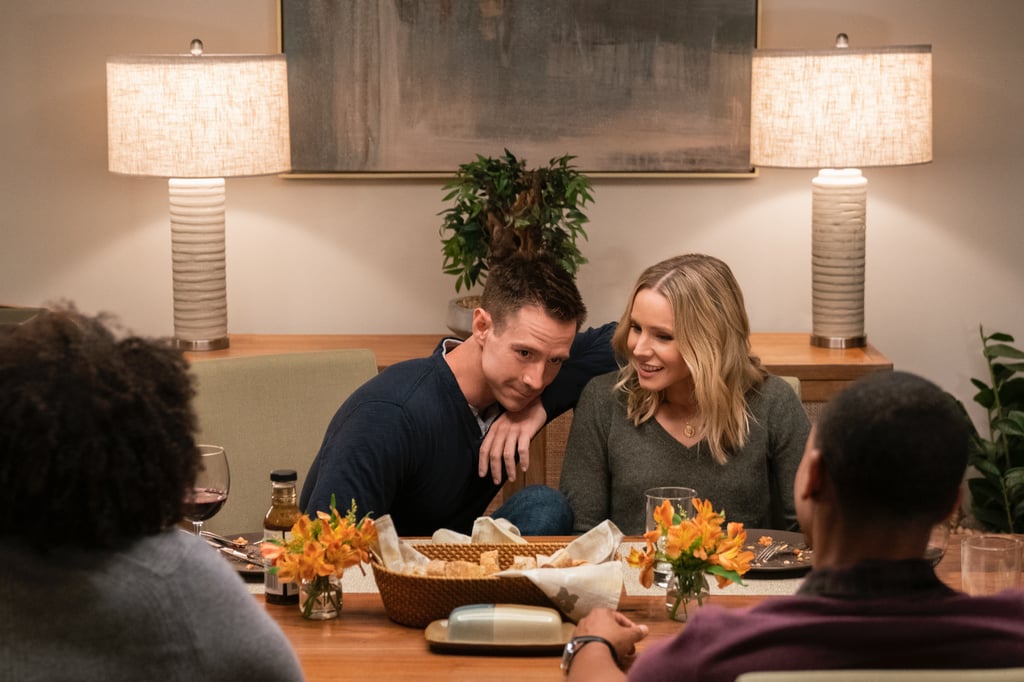 Let's Discuss the Heartbreaking Twist at the End of Veronica Mars Season 4

Warning: BIG ol' spoilers for Veronica Mars below!
Veronica Mars had a tough order to fill for its fourth season on Hulu — managing to capture the vibe of the original three seasons while modernizing Kristen Bell's beloved private investigator, and also believably figuring out what she'd be up to over a decade later. In Veronica's case, she's still working hard investigating crimes with her father, Keith Mars, in Neptune, California and living with her longtime love, Logan Echolls (Jason Dohring). By the end of the new eight episodes, Logan and Veronica have figured out who the Neptune bomber is and finally tied the knot, only for Logan to tragically and unexpectedly die in one last explosion.
For many fans, the shocking twist felt particularly cruel since season four presents audiences with a more mature, thoughtful, and fully redeemed Logan. The fact he and Veronica are able to move forward with their lives and experience pure joy after years of trauma, only to have it snatched away in explosive fashion, is a bitter pill to swallow. So, why did Veronica Mars showrunner Rob Thomas do it? Apparently he wants to take the potential season five in a different direction.
"What I really want to do, and the intention in these eight episodes was sort of a bridge to that, is to make Veronica Mars more a strictly mystery show," Thomas told Vox. "If Kristen [Bell] and I want to make more of these Veronica Mars mysteries, I think it's going to survive best as a true mystery show with a badass PI at the center of it, and I think that works better if the PI doesn't have a boyfriend."
Source: Read Full Article