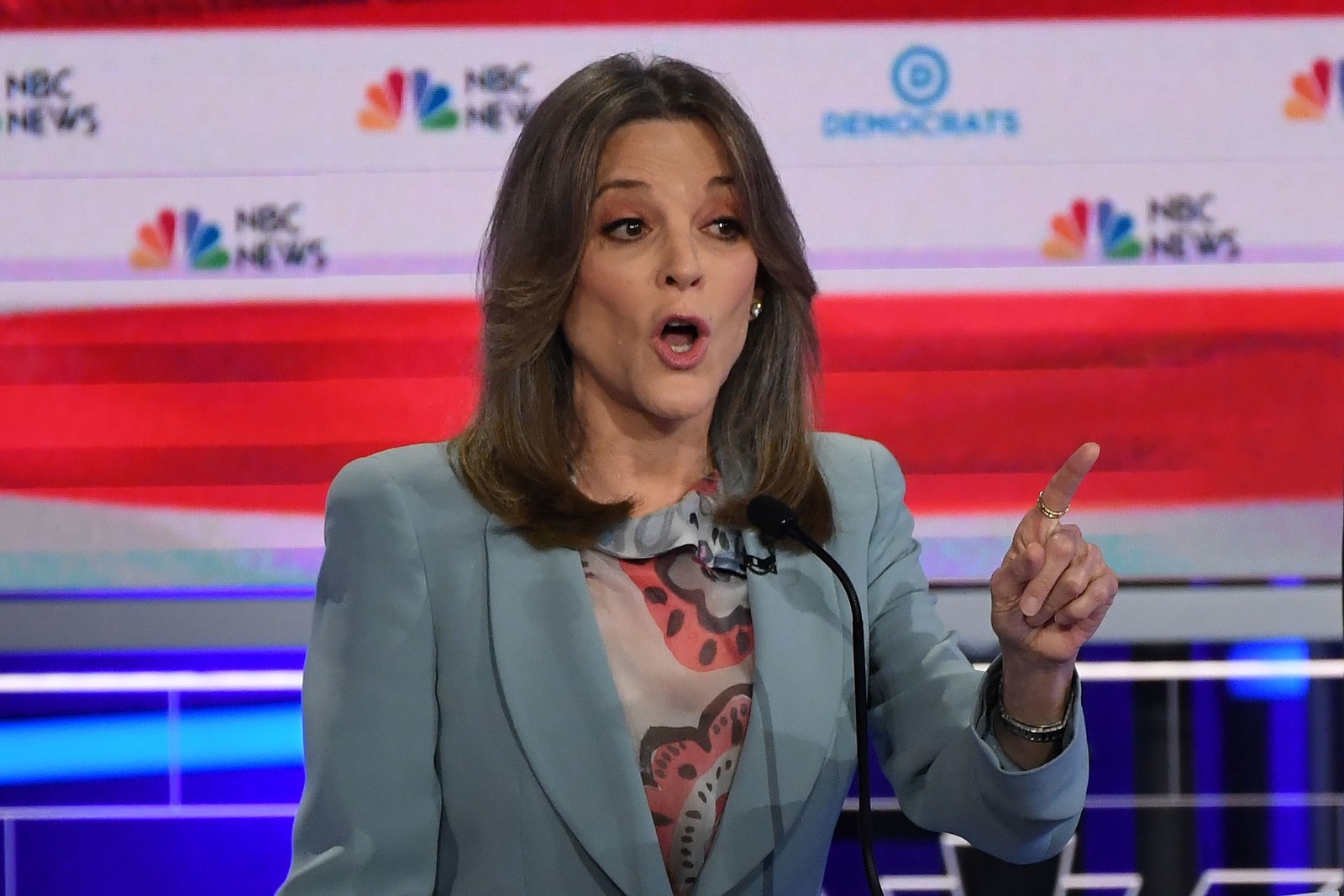 Presidential candidate Marianne Williamson speaks during the second Democratic primary debate of the 2020 campaign.
Marianne Williamson, a self-help speaker and bestselling author who's running for president, grabbed some of the spotlight at the second Democratic debate, and in her doing so, people had a lot of questions. Per Google, Williamson was the top-searched candidate during the debate.
Among other things, the candidate — whom Gwyneth Paltrow described as a "spiritual legend" — declared during the debate that she would "harness love for political purposes" to defeat Donald Trump in the general election.
BuzzFeed News took a look at Williamson's Twitter account to learn more about the candidate, and, well, why don't you just look for yourself.
She has a lot to say!
She has a lot of ideas about space.
And seems to *really* like the film Avatar.
She's full of metaphors.
She's often tweeted about the power of visualization.
She also has some hot takes about American history.
And foreign policy.
And the universe as an existential whole!
She also has unique ideas about the American political system.
Not to mention some, well, problematic health takes.
But hey, you can't say she's not consistent!
You do you, Marianne!
More on williamson
Marianne Williamson's Performance At The Democratic Debate Has A Lot Of People Talking

Stephanie McNeal · June 28, 2019
Twitter
Ellie Hall is a reporter for BuzzFeed News and is based in Washington, DC.

Contact Ellie Hall at [email protected].

Got a confidential tip? Submit it here.
Source: Read Full Article