For many kids taking the court for the first time, a keen piece of advice one might hear is, "slow the game down in your head." Oftentimes, it sounds implausible and, frankly, unhelpful in the moment. However, when you apply the notion of taking your time and thinking ahead, it unravels new abilities that have never been tapped into, and you may even be able to envision things before they happen. That's exactly how it is to play NBA 2K22 when you're locked in. The initial redeeming quality encountered when loading up NBA 2K, when getting from the teams selection screen through the gameplay presentations, is how smooth the cut scenes and transitions move. This seamlessness remains throughout. To christen the all-new NBA 2K22, HYPEBEAST received an early copy of the game. First up: a matchup between the two most-anticipated finals contenders in the NBA this year in the powerhouse Brooklyn Nets and the new look Los Angeles Lakers.
Immediately after the ball is tipped-off, you can feel the difference in the flow of the game as one can truly slow it down and work through different offensive and defensive sets freely. As one plays through the first few possessions it's pretty easy to see that NBA 2K22 delivers on the best offensive flow in years, like you can't simply run by your defender and score or just keep dribbling and sprinting around the court without it heavily affecting your stamina. With its next gen engine, NBA 2K22 sees a number of code rewrites and systems rebuilt to get the level of gameplay we're seeing today, with sharper, more responsive movement and more skill-based offense, the game is simply the most realistic its ever been. With new defensive mechanics and defensive AI as well, one can legit make their presence known on that side of the floor and especially at the rim. The shot contest and blocking systems have seemingly been rebuilt to reflect more realistic rim protection and new snatch blocks animations. Most importantly, animations don't rule the land here in NBA 2K22 as the breadth of real-player movement has allowed for more fitting animations that adjust to each situation in game so players have a better chance to get stuffed at the rim than always finishing.
1 of 3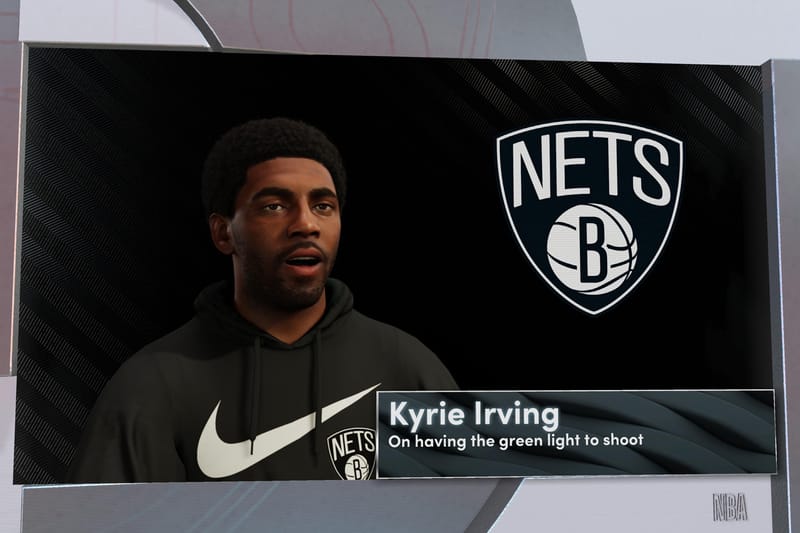 2 of 3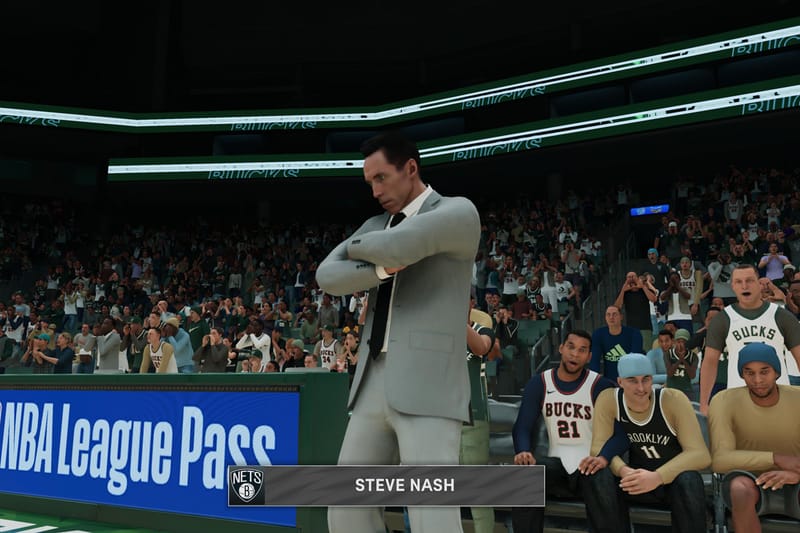 3 of 3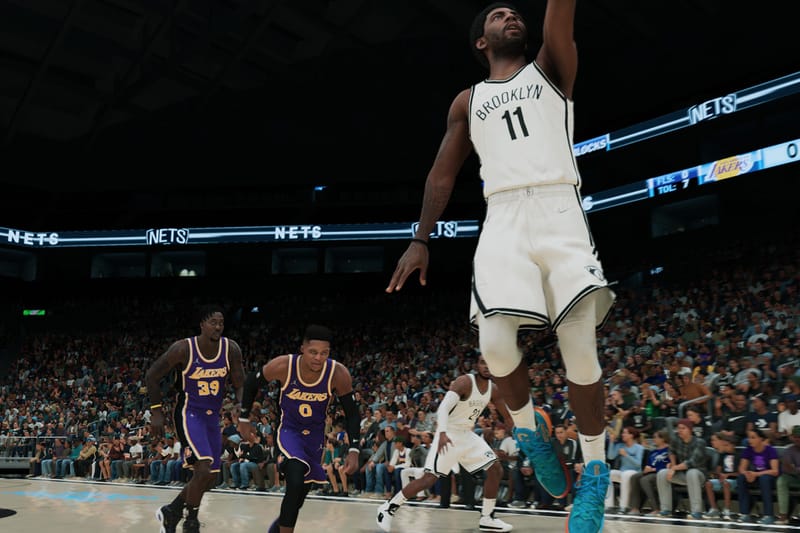 Similarly, shooting has changed a lot for NBA 2K22, specifically with the addition of a new shot meter that dynamically resizes its make window based on shot selection and shot contest. One of my personal favorite additions to the game this year is the zoom-in shot camera that's automatically activated on a green-bar three pointer, which essentially means you timed your shot perfectly. NBA 2K22, back to its efforts to be more realistic, are rewarding players who play high IQ basketball, whether it's making the extra pass to find an open man on the wing or using a pick-and-roll screen to create a mismatch opportunity for a big man down low, this year's game appreciates smart basketball more than ever before.
Getting into the game's other modes a bit, we ofcourse had to tap into the City 2K22 to see what kind of updates happened there and once again you begin with making your MyPLAYER for your MyCAREER, in which you begin with MP, a high school star with a hit social channel featuring videos of him embarrassing amateurs on the playground, a la Brian Scalabrine. Anyway, MP has just moved to the City with his best friend and business manager Ricky Bennett, not only looking to take his basketball talents worldwide, but also make their marks in the world of fashion and music too. NBA 2K22 expands on fashion ands streetwear inclusion by adding new looks every season, allowing you to switch up your drip as the year progresses and even cop apparel items that boost attributes. From in-game drops from Dim Mak and Billionaire Boys to the addition of brands including Ovo, Palm Angels and Bricks&Wood, NBA 2K22 wins when it gets the cultural context right like adding artists such as Travis Scott, Young Thug, The Alchemist, Freddie Gibbs, Gunna, Pi'erre Bourne, Doja Cat, Boldy James, Jack Harlow and many more onto this year's impressive soundtrack.1 of 3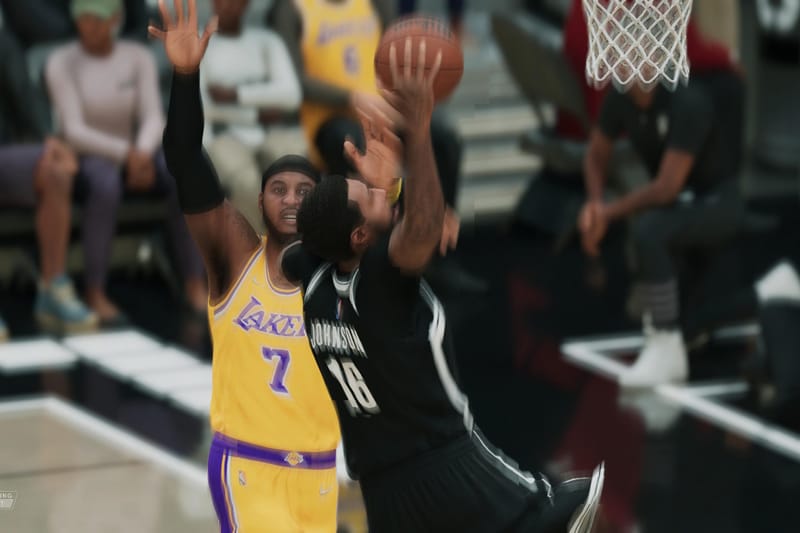 2 of 3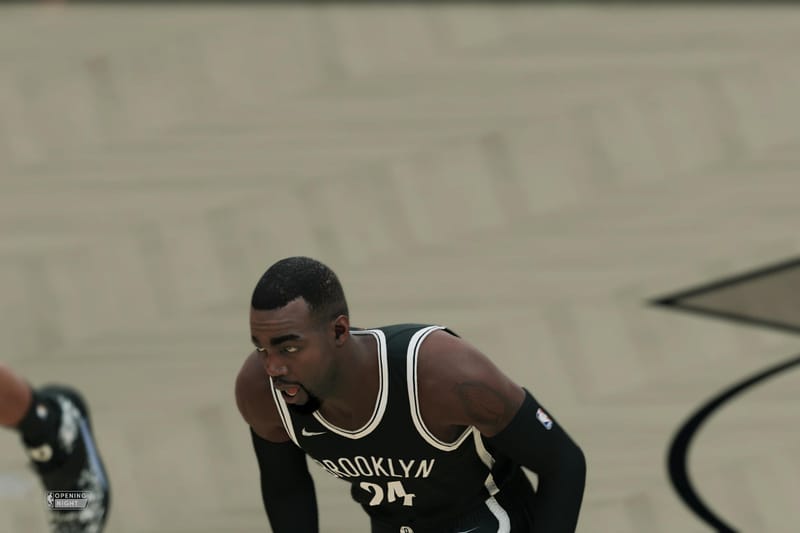 3 of 3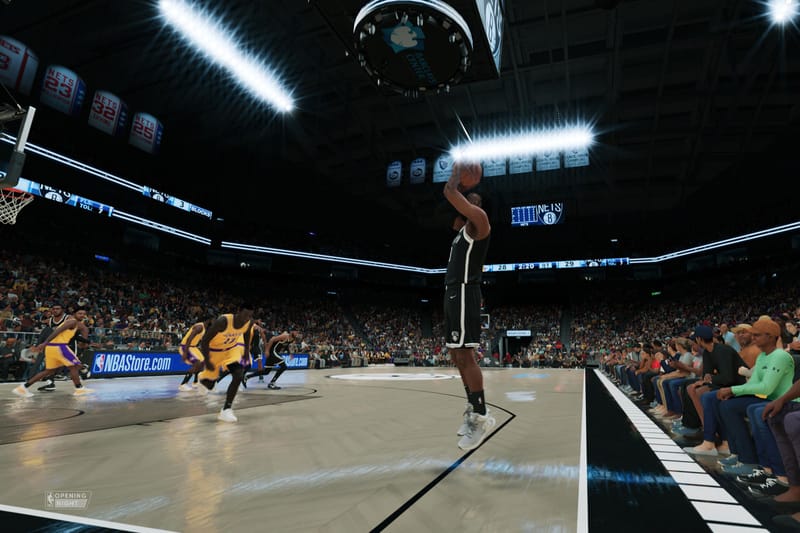 With tons of new player builds, signature size-up packages and dribbling sets, each player as well as your own player is more personalized than ever before. The new detailed builder set-up allows players to identify available badges and pick from a new range of badges including "Limitless Takeoff," which gives the abilility to soar from further away on driving dunk attempts or "Chef," which gives the ability to knock down Steph-esque off the dribble deep 3s. In NBA 2K22's MyCAREER, you progress through the story however you like too, as it's almost more so an open world experience, allowing you to build draft stock through pickup games, college, the G League, training sessions, interviews, and more as one builds their personal branding too. And a big part of playing in the City will continue to be the events and side quests (like Race of the Week) as 2K is already promoting one of its biggest events coming to season 1 in the Chips Ahoy! Weekend Challenge, where the winner will take home 1 million VC. A brand-new addition to the City is also Seasons, which will give the City a facelift every six weeks with new court floors, new murals, and of course seasonal changes.
Finally, the game sees other game modes like MyTEAM slightly improve with a long-requested Draft feature addition as well as Card Grading. With Triple Threat Online, there's new challenges, agendas, rewards, player and team customizations and TWO $250,000 MyTEAM Unlimited Tournaments this year. But still we found a lack of multiplayer options in MyTEAM to be a carryover issue from the last game. There's also the newly-updated Neighborhood portion that's only available for PlayStation 4, Xbox One, Nintendo Switch, and PC players where players can board the Cancha del Mar" to face-off as the City is geared to next gen console users like PS5 and Xbox Series X. For those who join in on the Neighborhood, on Deck 8 you'll find your MyCOURT, Pro-Am games and Team Practice Facility. Playing the game continuously helps to capture the small nuanced changes like new halftime shows, added NBA team Public Address announcers, more interactions on the court and divided crowds in the stands.1 of 4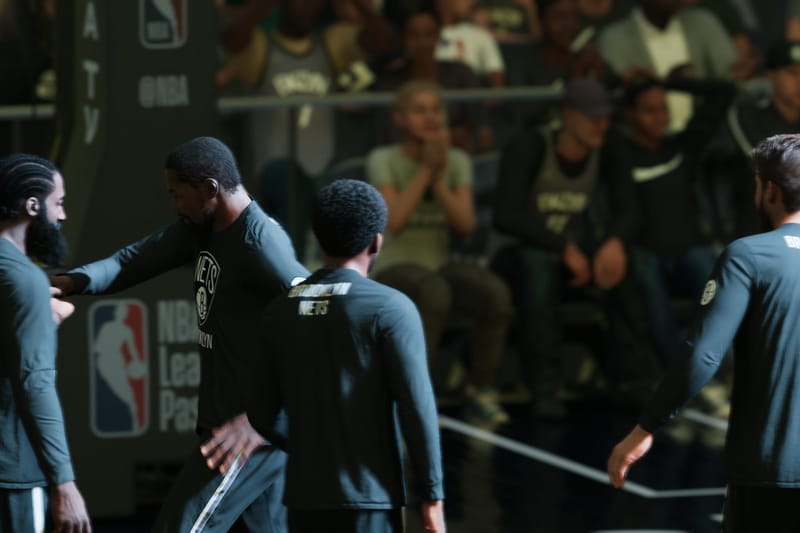 2 of 4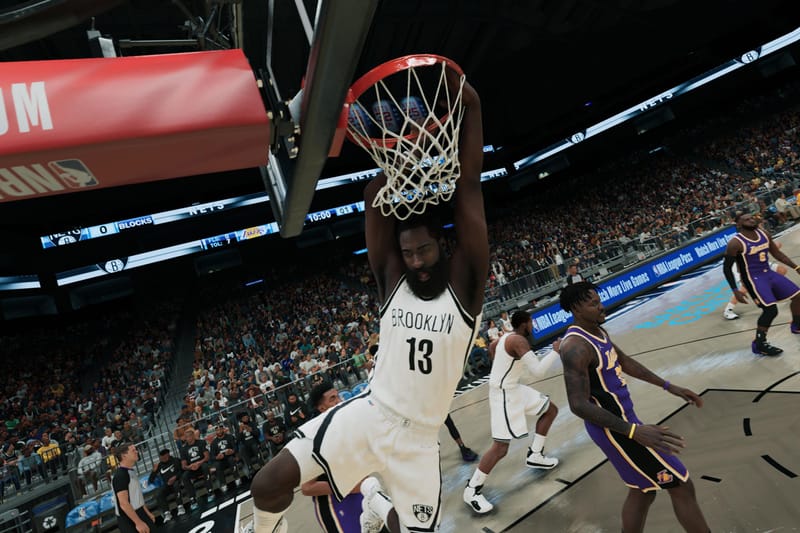 3 of 4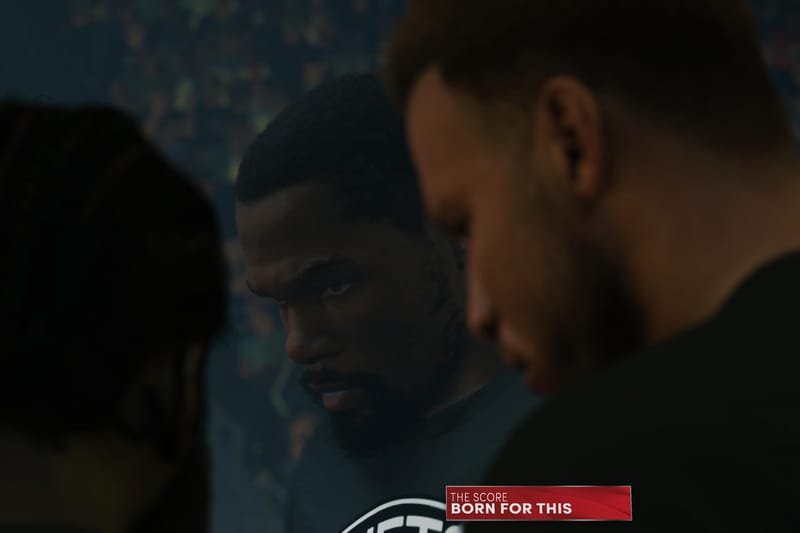 4 of 4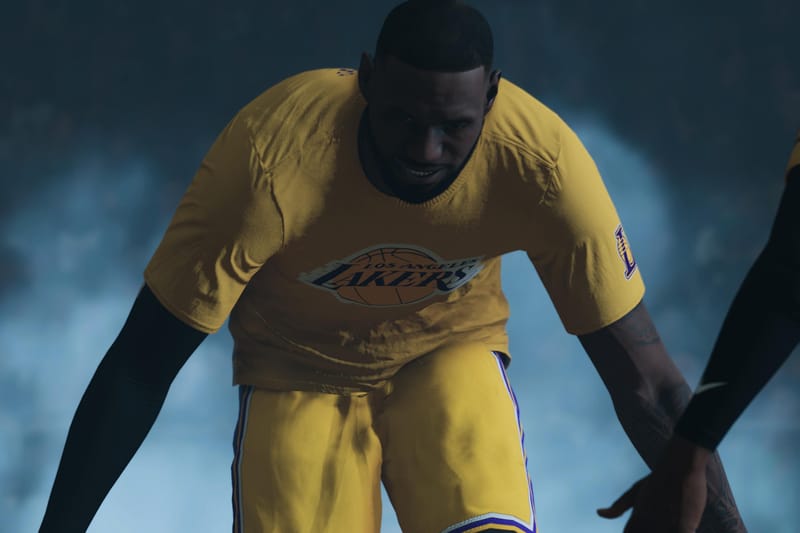 Overall, NBA 2K22 is the best NBA 2K game in many years. Of course the game doesn't come without its shortcomings like the excessive micro-transactions necessary to keep up with the competition or aggressive ad/product placements like being greeted into the City by none-other-than Jake from State Farm, who's character interacts with yours allowing you to cop some State Farm merch or even insurance, who knows! But most importantly, the well improved on court gameplay does a lot for the stock of the NBA 2K series, like the fact that you can't just steal the ball based on animations is a huge fix as well as a stamina system that's made the offensive flow the most realistic its ever been. But as a longtime customer, it makes us happy to see that the Visuals Concepts team is hard at work creating innovative and diverse ways to allow you to build your own baller from scratch in MyCAREER, assemble a dream team of past and present NBA stars in MyTeam, run your own team in MyNBA, or even dominate the womens' game in The WNBA mode. Whatever you want to do, the world is yours in NBA 2K22 and we like that. NBA 2K is back, like really back this time!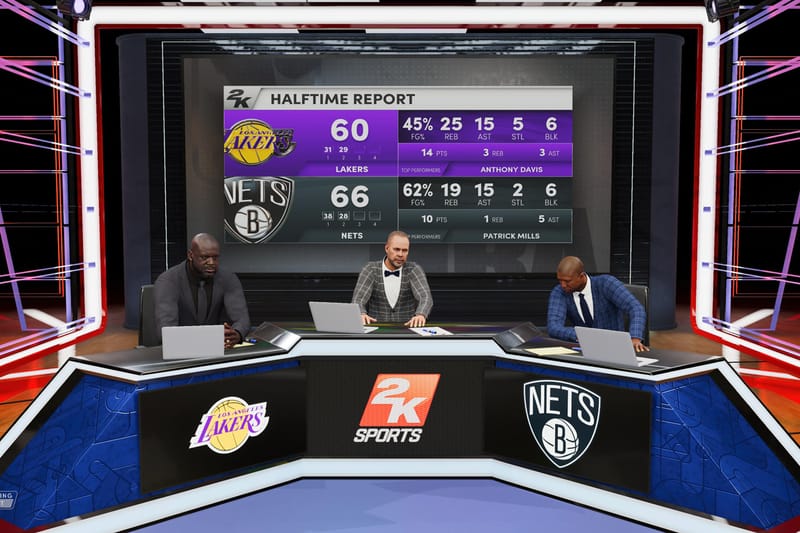 NBA 2K22 is available now.
Source: Read Full Article