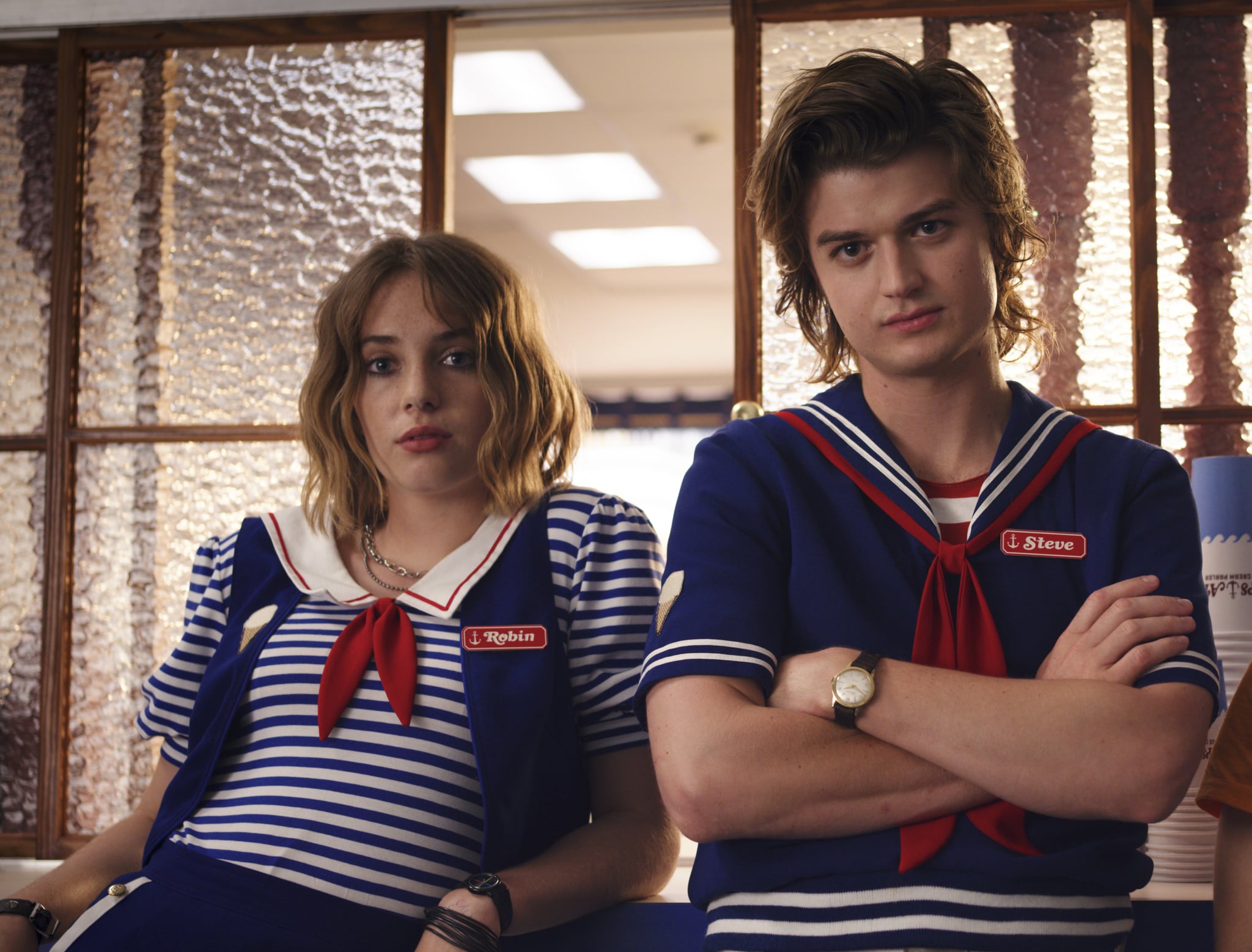 The key element that makes every season of Stranger Things worth watching — especially if you're quickly tiring of the "monster of the season" formula — is the relationships that form between all of our favorite characters.
Whether it's the friendship between our four boys, the familial ties between the Byers (or Hopper and Eleven), or even the romantic developments that have blossomed over the seasons, the love they all share keeps us coming back season after season. And with the introduction of Robin in season three, we have a new bond to obsess over: the friendship between her and Hawkins' top-tier babysitter, Steve Harrington.
Spoilers for Stranger Things season three ahead!
At first hello, Robin (played by Maya Hawke) is simply Steve's wise-cracking, nonplussed coworker at a nautical-themed ice cream shop at the Starcourt Mall, aptly named Scoops Ahoy. She regularly berates Steve for his attachment to his hair, his "cool guy" facade, and the fact that he's constantly surrounded by children. But as Dustin returns home from sleep-away camp and reunites with his older friend, she quickly gets pulled into the danger that is ever-present in Hawkins.
Source: Read Full Article