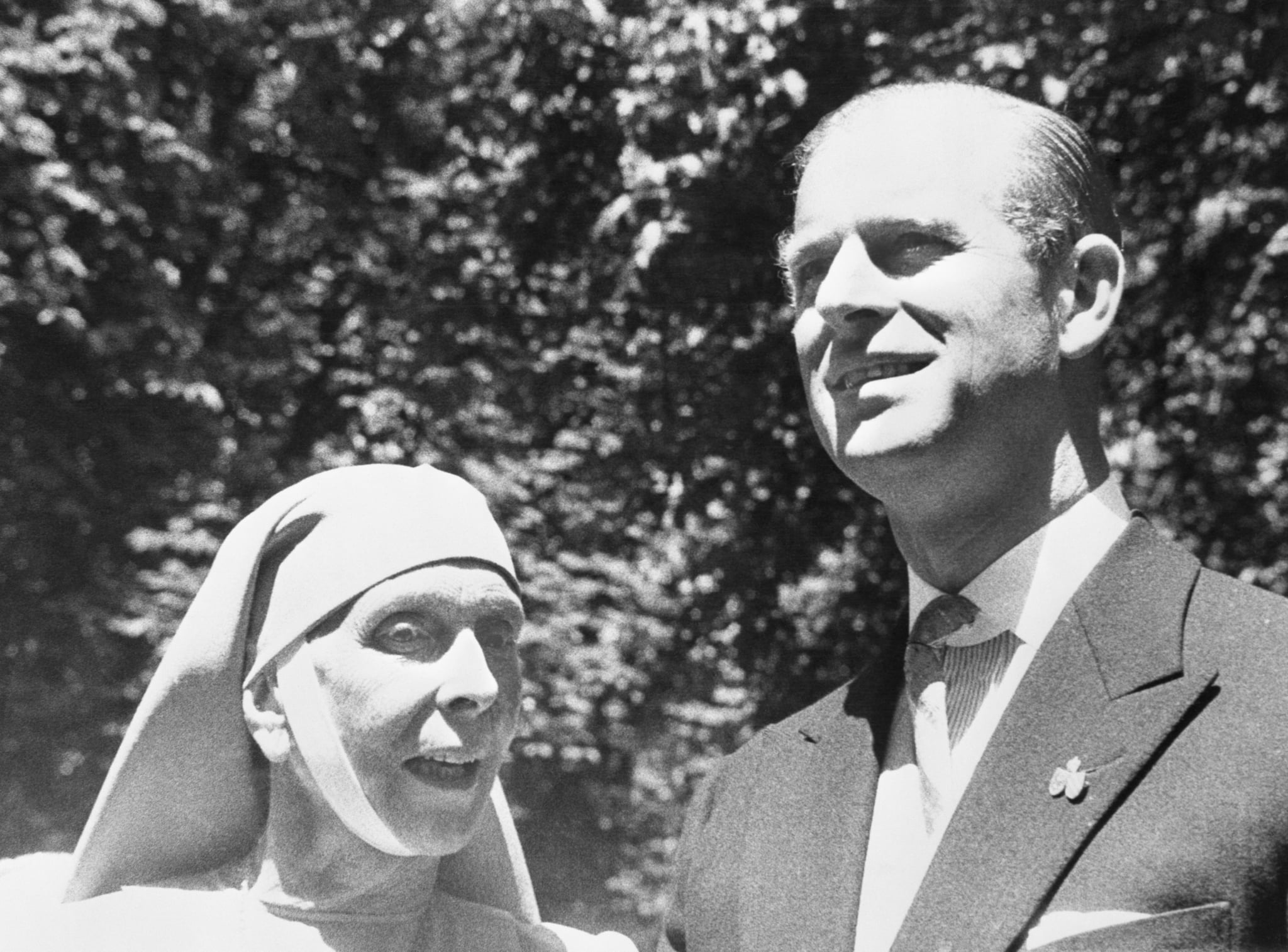 The Crown focuses on more than just the main members of the royal family. For instance, in the third season, which just landed on Netflix, we find out what happened to Prince Philip's mother. Princess Alice, who was royalty both by birth and by marriage, lived a complicated life that spanned two world wars, royal upheavals, and much more.
Princess Alice of Battenberg, born in 1885, was a great-granddaughter of Queen Victoria (yes, that's why Queen Elizabeth II and Prince Philip are technically related). Like many royal children, she had quite the mouthful of a name: Princess Victoria Alice Elizabeth Julia Marie of Battenberg was her full name at her christening! She had several siblings, including a younger brother, Louis, who viewers of The Crown know as "Dickie," Philip's trusted uncle and advisor. When she was 18, she married Prince Andrew of Greece and Denmark, the fourth son of the Greek royal family. They had four daughters and one son — Philip.
Alice's life, however, was not a royal fairy tale by any means. World War I was quickly followed by the toppling and banishment of the Greek royal family. In 1930, while living in Paris, her long battle with her health began when she was diagnosed with paranoid schizophrenia and sent to a sanitorium. She was separated from her children; her daughters married Germans and left, and Philip was sent to England to stay with his uncles. Afterwards, she returned to Greece, where she devoted herself to a religious life, against the wishes of her family. During World War II, she worked for the Red Cross in Athens and even hid a Jewish family from the Gestapo, an action for which she was later given the honor "Righteous Among the Nations," an honor bestowed upon non-Jews who put their own lives in danger to protect Jews.
Princess Alice did reunite with her son in 1947, when she attended his wedding to then-Princess Elizabeth. In fact, some of her jewels were gifted to make Elizabeth's engagement ring. Although The Crown depicts her as a nun (and as having just been released from the sanitarium), she actually didn't found a nursing order of nuns until two years later, in 1949. Her religion became the focus of her life and travels. However, her health went into decline later in the 1960s, as did her hearing.
The Crown's third season focuses on the final years of Princess Alice's life, which were spent in England with her son and daughter-in-law. Another coup in Greece in 1967 caused her to leave the country for the last time. She was invited to move to Buckingham Palace, where she lived out the remainder of her life alongside her son's family; those years of Philip and Alice's relationship form a key emotional arc for The Crown season three. She reportedly remained mentally sound but physically weak, and she died at Buckingham Palace on Dec. 5, 1969. The princess was initially buried in the Royal Crypt at St. George's Chapel, but per her own wishes, her remains were eventually moved to the Convent of Saint Mary Magdalene in Gethsemane in Jerusalem, where she now rests near her aunt, the Russian saint Grand Duchess Elizabeth Feodorovna. Her actions during the Holocaust earned her honors, including being named a Hero of the Holocaust by the British government.
Source: Read Full Article