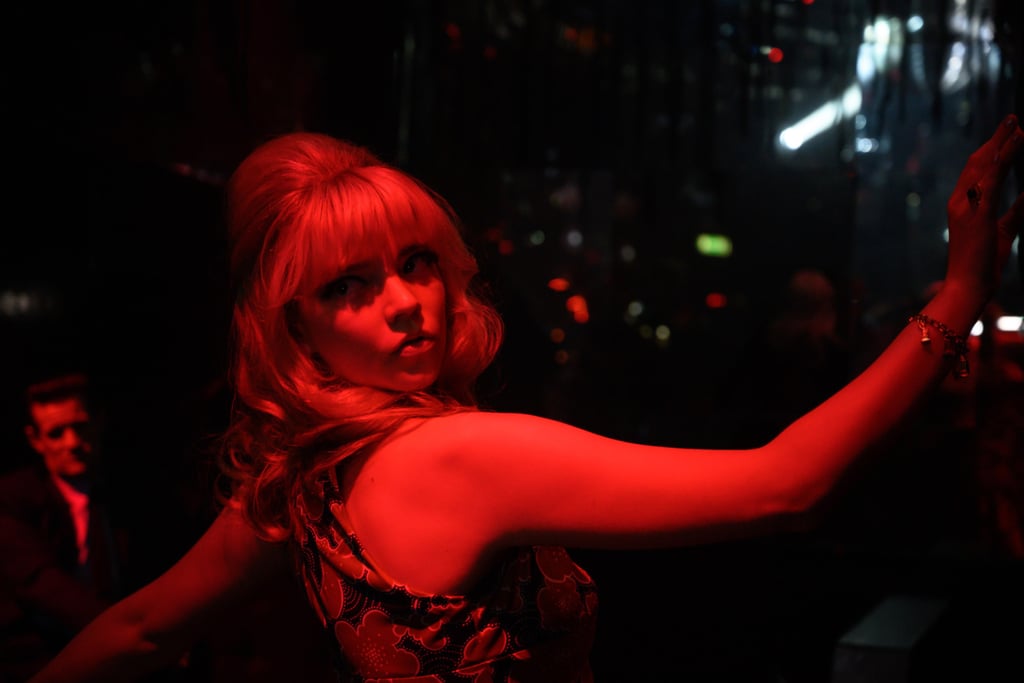 The Last Night in Soho Soundtrack Is a '60s Brit-Pop Dream, and We Can't Stop Listening

When you hear the 1960s-era music from the Last Night in Soho soundtrack, you'll be instantly transported to a time when capri pants were all the rage and Brigette Bardot's beehive was the hairstyle everyone envied. The psychological thriller follows fashion student Ellie (Thomasin McKenzie) and her mission to avenge '60s lounge singer Sandie (Anya Taylor-Joy), after she experiences horrifying visions of Sandie's decades-earlier murder. The film is highly stylized as it jumps between modern times and the '60s in London, and between the incredible costumes, the gorgeous sets, and the spot-on soundtrack, you'll have a hard time leaving the sounds of the '60s in the theater.
Beyond playing the role of Sandie, Taylor-Joy also sings both an a cappella and uptempo version of "Downtown," as well as the song "You're My World" for the film. Much of the soundtrack features British artists who were gaining traction in the same time period the movie is set. UK-based talent including Cilla Black, The Who, and Peter and Gordon help set the '60s British vibe. And of course the film needed "Eloise" by Barry Ryan as a nod to McKenzie's character. Plus, there's "Last Night in Soho," the '60s top hit by Dave Dee, Dozy, Beaky, Mick & Tich that shares the horror film's name. Check out all the wonderfully '60s songs ahead, but be warned they'll be stuck in your head for days.
Source: Read Full Article