Watch out! This post contains spoilers.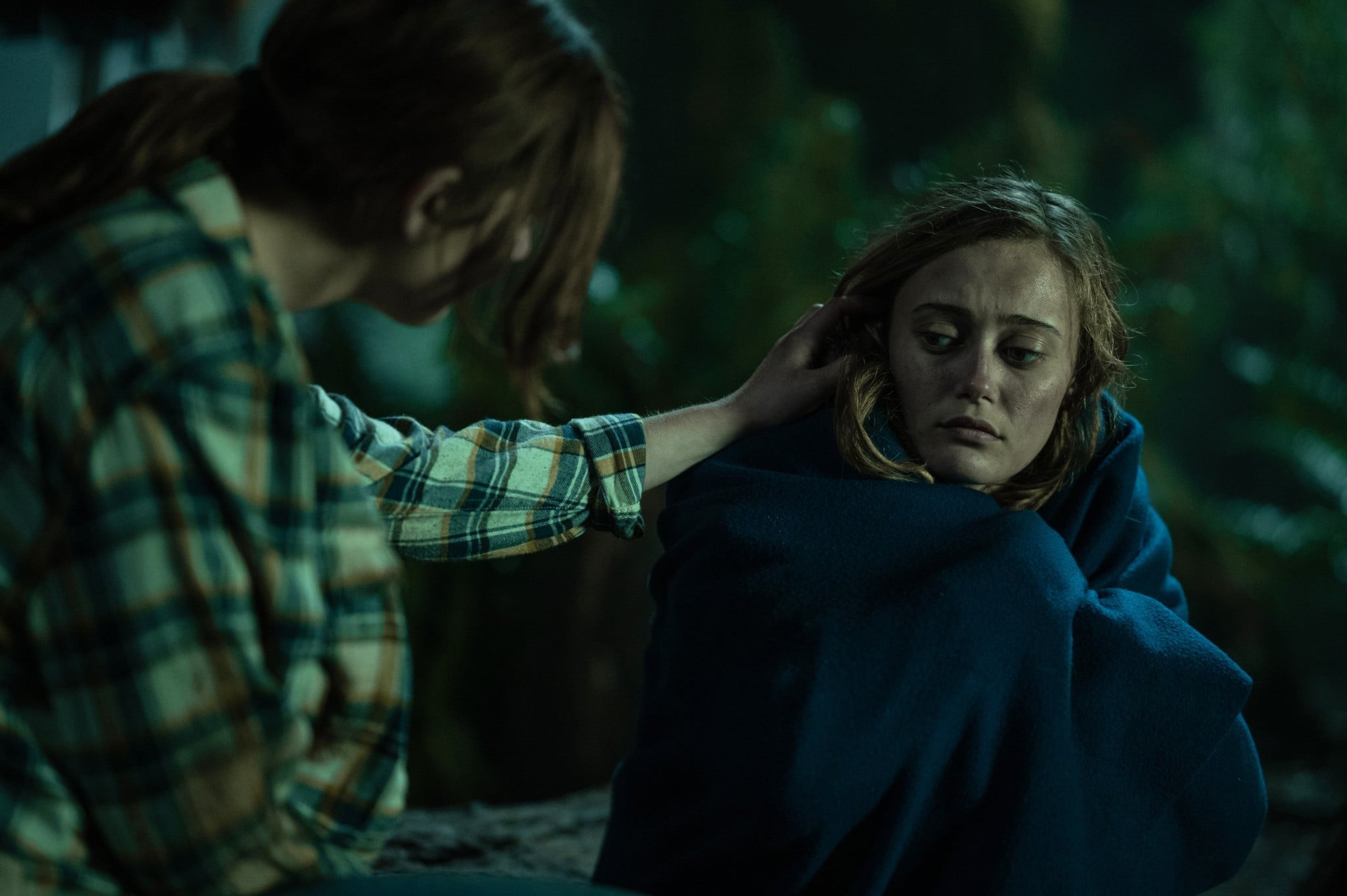 "Yellowjackets" season two is on its way. The show has much to address after season one's shocking finale, which revealed Lottie (Courtney Eaton) as the Antler Queen in 1996 and showed how Jackie (Ella Purnell) froze to death in the woods. We still have lots of questions, and it seems season two is primed to give us answers.
Two of the series's showrunners, Ashley Lyle and Bart Nickerson, spoke to Variety about their plans for season two. "We are definitely re-visiting the winter storyline," Lyle said. "We've been calling Season 2, 'The Winter of Their Discontent,'" a reference to Shakespeare's "Richard III." Nickerson said the writers' room is currently working on scripts. Because the show isn't planning on filming until "late summer," Lyle said there will be "movie magic at play" to make scenes look like they're set in winter.
Meanwhile, Christina Ricci, who plays adult Misty, recently told Jimmy Fallon that she's been reading fan theories online, which she called "fascinating." She talked about one theory that Misty is a serial killer. "She casually murders somebody, and she has a bunker ready for kidnap victims. That bunker was ready to go," Ricci said. "I would say that she has probably done it before, but I don't know." Ricci also addressed theories that Jackie didn't die in the woods. "I don't see how that one is possible, to tell you the truth," she said. "She froze to death. We saw it."
"Yellowjackets" Season 2 Release Date
Showtime Networks President of Entertainment Gary Levine previously told Vulture that season two would begin airing before 2022 was over, but with filming beginning so late in the year, it's very possible we'll have to wait until 2023 to see the "Yellowjackets" gang again.
Source: Read Full Article