Amsterdam-based e-bike specialist VanMoof has announced plans for its first ever hyperbike, dubbed the VanMoof V. The company — popular with everyone from Frank Ocean and Tyler, The Creator to Simon Jacquemus and Stéphane Ashpool — claimed in a statement that the new, faster e-bike will "redefine city mobility for good," and act as a car replacement.
"We believe this new type of high speed e-bike can become the default for city travel and can replace cars and scooters by 2025," VanMoof co-founder and CEO Ties Carlier tells HYPEBEAST. "The VanMoof V is dedicated to higher speed and longer distance. We're not making this bike because of what the category is today, we're doing this because of what we see the category can be tomorrow. With millions recently invested in new bike lanes, cities are starting to give more space back to people and nature. And as infrastructure improves, and regulations modernize, faster e-bikes have the potential to become equal, and in some places even superior to cars in cities. They're just far quicker and cleaner."
Reflecting its new focus, the VanMoof V also features a number of design differences than the company's existing S and Z series. This includes thicker tires, full suspension and a frame built for comfort at high speeds over longer distances, all of which are designed to create a more robust ride. Despite those differences, the V series is still similar to other e-bikes, and their pedal-powered predecessors, in one key way.
"Faster e-bikes have the potential to become equal, and in some places even superior to cars in cities."
"Our first hyperbike is designed for all the benefits of riding a bike but with more power and speed," Carlier continues. "It's made for you to feel more like an equal part of traffic while on two-wheels. In the design, it was important to us to keep the bike pedal-powered(this means no throttle) so the rider keeps a very natural bike riding experience (one that is lost on a motorcycle). This is crucial for the joy but also for safety."
While the launch of the V series is an important step for VanMoof, the Dutch company also sees it as an important step for city life more generally. "Reducing car usage is vital for making better cities, cleaner air, safer roads, and rethinking how we use our public space," Carlier says. "We see this change happening in all big cities around the globe, and are super thrilled to be part of this change. We make the tools, the governments provide the infrastructure."
For Carlier, the VanMoof V represents huge progress for our cities. Showcasing the evolution of e-bikes in recent years, he believes that this new release also shows the direction in which the conversation is heading in, particularly as the market continues to grow (it is predicted to hit $46 billion USD a year within five years).1 of 3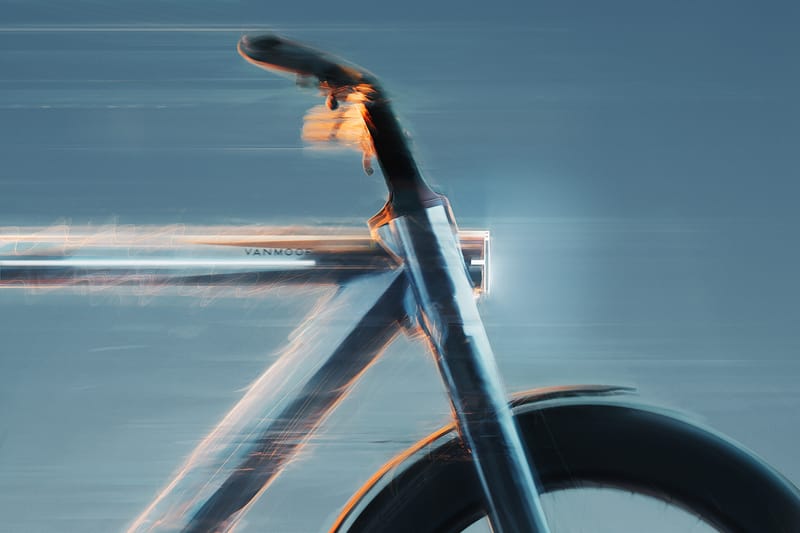 Vanmoof2 of 3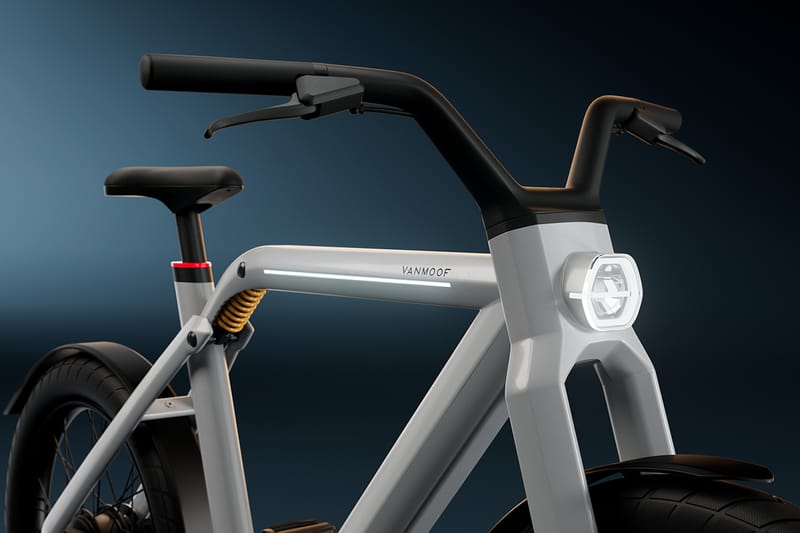 Vanmoof3 of 3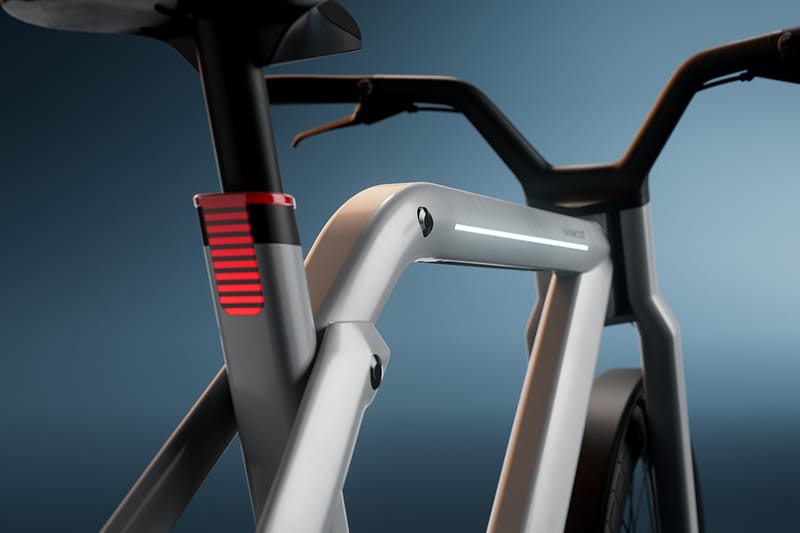 Vanmoof
"With the VanMoof V, we are starting a broader conversation about the role e-bikes can have in more liveable cities," he says. "So much of city life is about managing the distance from A to B and how easily you can move around. By making that experience effortless, lots more fun and far less time consuming, you will experience a radical shift in how you view the city you live and work. We hope the VanMoof V kick-starts that broader conversation about more liveable cities and helps shape new attitudes towards quality of life infrastructure."
VanMoof's aim to change our cities goes far beyond the V series. The company is campaigning for new policies across the world, all of which are designed at changing how cities work, placing a particular emphasis on people over cars. "Riders deserve smarter, cleaner and more diverse mobility options, with laws that reflect that diversity and unleash that potential," Carlier concludes. "Governments are starting to see e-bikes as the solution for more sustainable cities, not as a safety problem like in the past. This opens the road to new regulations. We have to flip the mindset globally and work with local governments for smarter, updated regulations that make it easier for people to choose bikes for shorter distances and dilute the car-first status quo. It's a virtuous circle."
The first deliveries of the VanMoof V will begin in late 2022, with the all-new hyperbike set to be priced at $3498 USD. The new model is available for reservation by invitation only from today, with more reservation codes to be shared periodically via the waiting list on VanMoof's site in the future.
Source: Read Full Article