She calls this season's drama "shocking as hell and a lot of shade was thrown at me."
Looks like Mike "The Situation" Sorrentino wasn't exaggerating when he said there was "a lot of beef on the barbecue" between him and Angelina Pivarnick on the upcoming season of "Jersey Shore Family Vacation."
"A lot of beef and, yeah, it is burnt to a crisp on that barbecue," Pivarnick confirmed when speaking with TooFab ahead of the Season 6 premiere later this week.
The revived feud between them comes after the pair fought during Season 5 as well. At the time, he felt she wasn't showing her real self on the show, while she accused him of meddling in her personal life amid her divorce. They even blew up at each other during the reunion — which Mike stormed out of — before they seemingly made amends. Well, according to Ange, that ceasefire didn't last.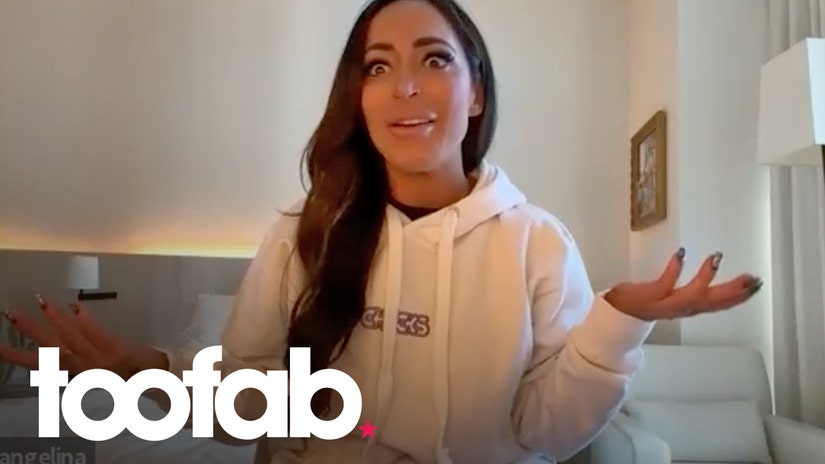 "A lot of the drama that happened last season, it kind of sparks up again between Mike and I. A lot of stuff he did last season to me, it kind of flooded into this season and a lot of stuff kind of remains unsaid," explained Pivarnick. "He did stuff and I did stuff and there was a big explosion at one point. You guys will have to tune in to see what the hell I'm talking about but, of course, here's Mike again, never fails."
While she didn't want to get into specifics, it also sounds like he wasn't the only one coming for her.
"Last season was solely Mike and I but this season is Mike again and other ones chime in and there's this big thing at the end, shocking as hell and a lot of shade was thrown at me and you'll see by who," she explained. "Never fails, man. I kid you not. It is what it is, right? I'll talk about it later."
"I would say last season was just Mike, it's worse for me now. You have a couple people mad at me that shouldn't be fighting other people's battles and Mike again, and this one, that one, it's more people this time," she continued. "I'm like, how does this happen to me?!"
She added that she was "just as shocked as all of you guys will be" when it comes to the big blowup — teasing that, the "outcome was a little different than I expected but all in all it was good for me, maybe not good for other people, but it is what it is."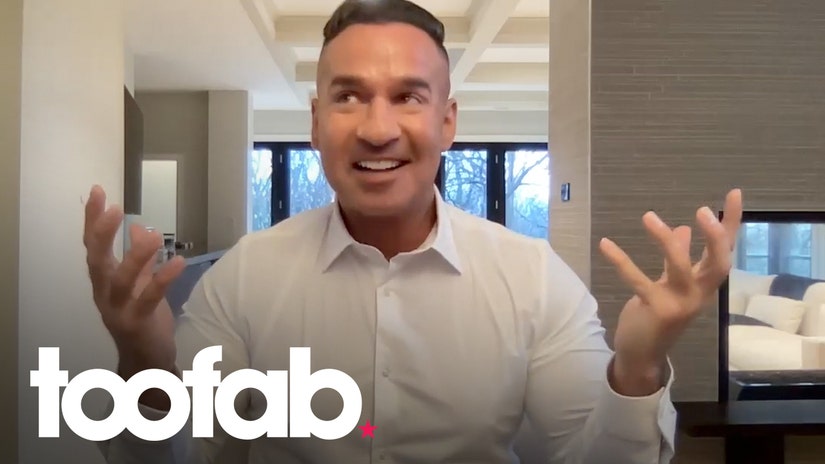 Like last season, Angelina said MTV will have a reunion after the season airs in full. This time, she's determined to not be "in the hot seat ."
"I'm not gonna be sitting there while everyone's throwing s— at me. No. I'm gonna fight back harder this time if anybody comes for me, because I know what I did was not wrong," she said. "I'm never nervous. I'm the one going into the lion's cage every season."
While viewers will have to wait and see who else she's facing off against in said cage, Angelina did tell TooFab that she and the other women in the cast — Jenni "JWoww" Farley, Nicole "Snooki" Polizzi and Deena Nicole Cortese — had a bonding moment when they went on a girls trip together without the guys.
"We've always had drama, the girls and I. It's bound to happen, me with the three. But this time around, going to Solvang … we got to know each other more and I didn't think that was possible, because I thought I knew everything about them," she said. "We opened up to each other a lot during that trip and I think we needed that."
"The boys didn't show up, which I was very happy about, because they just show up and prank or whatever," she added. "Boys, you do your own trip and we'll do our own and it'll be fine."
When asked if that meant there were no instigators to stir the pot, she added, "Mike wasn't around, he wasn't around this time."
"Jersey Shore Family Vacation" Season 6 premieres Thursday, January 26 on MTV.
Unable to render YouTube Video.

Source: Read Full Article