They may be trolling — but many took the bait.
Ashlee Simpson, JoJo and Addison Rae are among the top ten greatest female vocalists of all time … according to a list published by Barstool Sports.
While the outlet was possibly maybe perhaps trolling, many on Twitter took the bait, and kicked off a ferocious debate on who really belonged there.
The list starts out genuinely enough, though some may argue between the respective placement of Mariah Carey and Whitney Houston at one and two: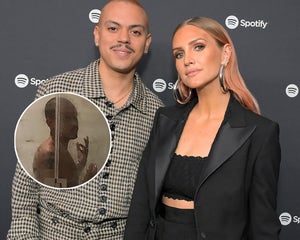 Ashlee Simpson Stealth Posts Naked Shower Pic of Evan Ross for Birthday — Tracee Ellis Ross Reacts
But when JoJo, who has yet to top the US Billboard charts and only top 10-ed once with "Too Little Too Late" back in 2006, ranked in number three — above the likes of Lady Gaga, Aretha Franklin, and Beyonce, suspicions were raised.
Then, in at number 7, landed Ashlee Simpson — ahead of both Tina Turner and Adele at 8 and 9 — while Tiktok star Addison Rae, who has only released one solitary single — somehow rounded out the top ten.
No Celine Dion, no Alicia Keys, no Amy Winehouse, no Ella Fitzgerald, no Diana Ross, no Etta James, no Madonna, no Toni Braxton, no Billie Holiday, no Lauryn Hill, no Janet Jackson, no Patti LaBelle, no Jennifer Hudson, no Christina Aguilera … and Twitter was incensed, to the point where Ashlee Simpson became a trending topic:
Addison Rae 'Very Proud' of Kourtney Kardashian's He's All That Performance (Exclusive)
However, some people smelled a rat:
There was, however, the occasional tweet showing Ashlee some love!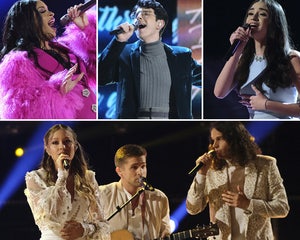 The Voice 5th Judge: Surprising New Front-Runner Emerges as Fan-Favorite Falters
Source: Read Full Article