Beyoncé is like us in more ways than you might think. Although she has the fame and fortune some of us will never see in our lifetimes, the singer is still a person at the end of the day and likes to indulge in the same things as us every once in a while.
One of her favorite indulgences is fried chicken from fast-food chains, especially Popeyes and Nando's. As a matter of fact, Bey loves Nando's so much that she once spent over $2,200 worth of food at one of the chain's England locations.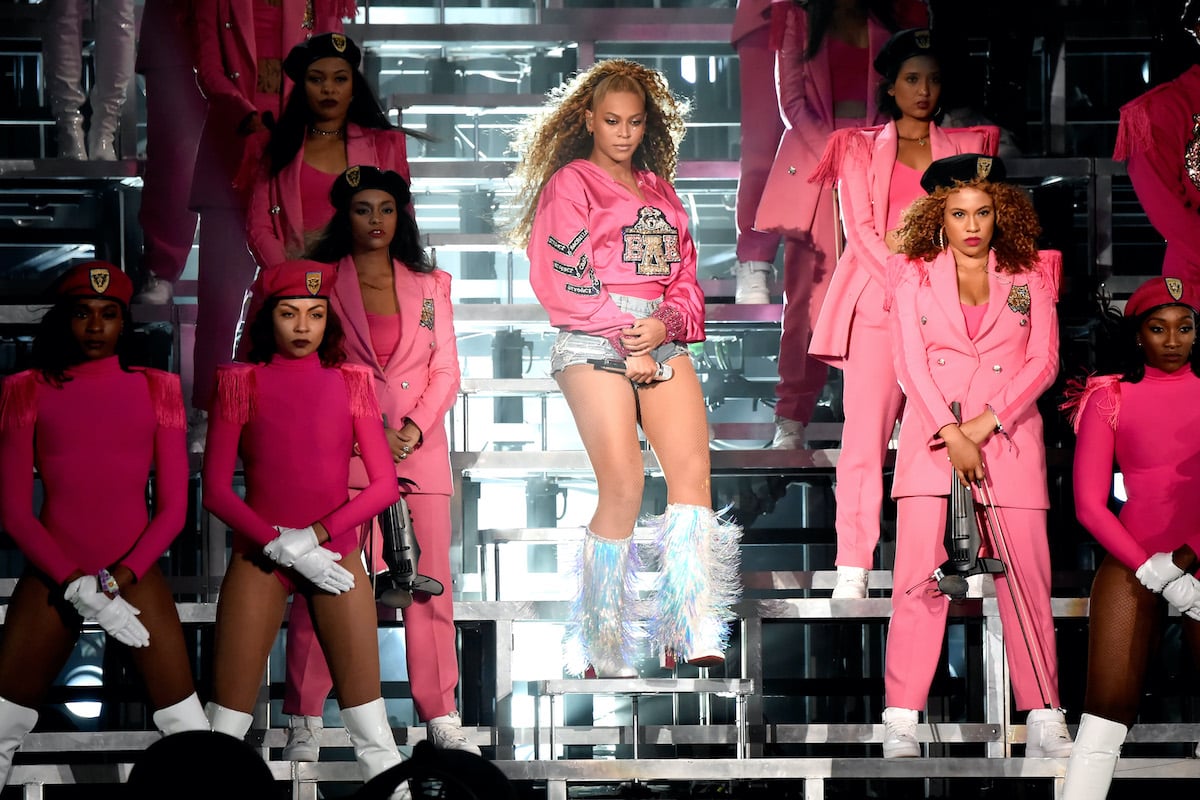 Beyoncé has always loved fried chicken
Since Beyoncé was born and raised in Houston, Texas, it shouldn't come as a surprise that she's a huge fan of soul food, especially fried chicken.
In fact, during her days as the lead singer of Destiny's Child, Bey would frequently indulge in chicken from the Lousiana fast-food chain, Popeyes.
Though she could easily afford to dine at five-star restaurants, eating meals cooked by the best chefs in the world, Beyoncé preferred the homestyle cooking of Popeyes. So much so, that she would get a meal from the chain's various locations while on the road with Destiny's Child.
"I really love Popeyes. I can't really eat it anymore, but at one point everywhere I went people would buy me Popeyes, like the fans!" Bey told Oprah Winfrey in 2003.
RELATED: Beyonce Ivy Park Collection Just Got Major Competition From This Fastfood Chain
After the fast-food chain learned of the singer's love for their chicken, they offered her a lifetime membership card that she could use to get a free meal at any location.
However, Bey told Winfrey that she's never used it, claiming that she's too embarrassed to do so.
"So they gave me a lifetime membership and every time I go I can pull out the card and get as much Popeyes…" Beyoncé added. "But I've never used it because I've been too embarrassed!"
The singer and many other celebrities are big fans of Nando's
Though Popeyes will always have a special place in Beyoncé's heart, it turns out that that's not the only casual dining chain the singer is a huge fan of.
Back in 2013, it was revealed that the Grammy-winner also loves Nando's, the South African–born restaurant chain known for its spicy peri-peri chicken.
This small fact surfaced after the Queen Bey's receipt from the restaurant went viral online. After performing at the V Music Festival in England, the singer and her entourage ordered $2,264 worth of food, including 58 wing platters, 48 whole chickens, 12 veggie burgers, and 24 coleslaw orders.
But that wasn't the first time Bey and her posse have indulged in Nando's famous chicken while on tour.
A few months prior, Beyoncé racked up a $1,144 tab after ordering food from a Nando's restaurant in Ireland.
Beyoncé has since adopted healthier eating habits
Though soul food will always be her favorite, Beyoncé's eating habits have drastically changed in recent years. During her 2019 Netflix special Homecoming, the singer revealed that she'd been sticking to a strictly plant-based diet while preparing to headline that year's Coachella Festival.
RELATED: Beyonce Works Out, Eats Healthy, and Still Eats Pizza — You Can, Too
While many were convinced that Bey had gone completely vegan, her personal trainer, Marco Borges, told The New York Times that she's considered a part-time vegan along with husband, Jay-Z.
"Beyoncé eats 'a plant-based' — i.e. vegan — 'breakfast daily' and consumes no meat on Mondays," Borges said. "Jay-Z eats 'two plant-based meals a day.'"
Though she's eating more healthy foods nowadays, there are still times Beyoncé treats herself to comfort fares. While she'll always have a love for Popeyes and Nando's, the singer has been spotted indulging in the West Coast staple, In-N-Out Burger, on occasion.
But now that she's embracing healthier eating habits, we're sure her trips to fast-food chains aren't as frequent as they once were.
Source: Read Full Article