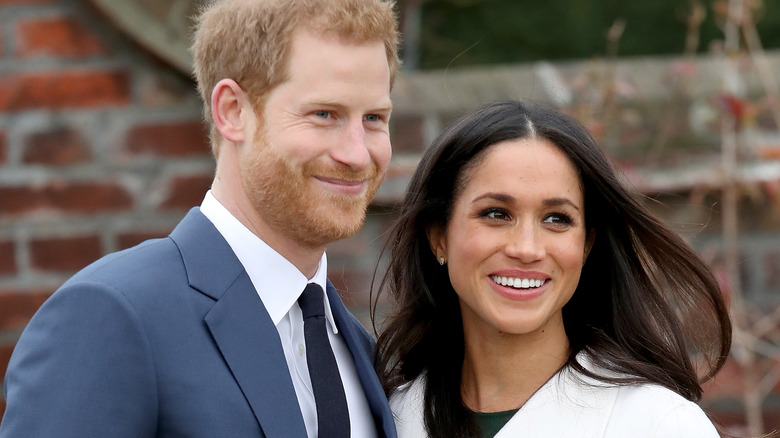 It's been yet another eventful week for the British monarchy, and if you're curious to know exactly what the royal family has been up to over the past seven days, you've come to the right place.
During the past week, details of President Biden's private tea with Her Majesty the Queen at Windsor Castle were revealed, the Duchess of Cambridge made a huge announcement, new details emerged regarding Meghan Markle's claims of royal racism, Prince Andrew gave his mother an adorable birthday gift, Prince Harry and Meghan Markle's Spotify deal was revealed to be in jeopardy, and the 1ueen missed an important event for only the second time in 69 years. 
When it comes to the royal family, news travels fast, and it can be difficult to keep track of the many breaking stories. To ensure you don't miss out, here's your recap of the biggest royal family news of the week commencing June 13.
Who was with Queen Elizabeth at her birthday parade?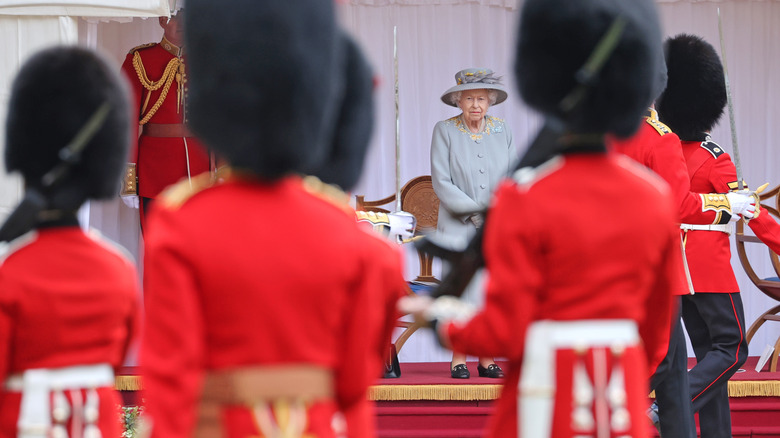 This past week, Queen Elizabeth II celebrated her birthday with an annual parade surrounding Windsor Castle. Though COVID-19 restrictions required some adjustments to be made to this year's parade, it was significantly bigger than last year's, with three times as many soldiers involved. This year's celebration also marked the queen's first birthday in more than 70 years that she wasn't accompanied by her husband, Prince Phillip, who passed away in April. However, other members were on hand to accompany Her Majesty on the special day.
Read Now
Inside the Bidens' private tea with the queen at Windsor Castle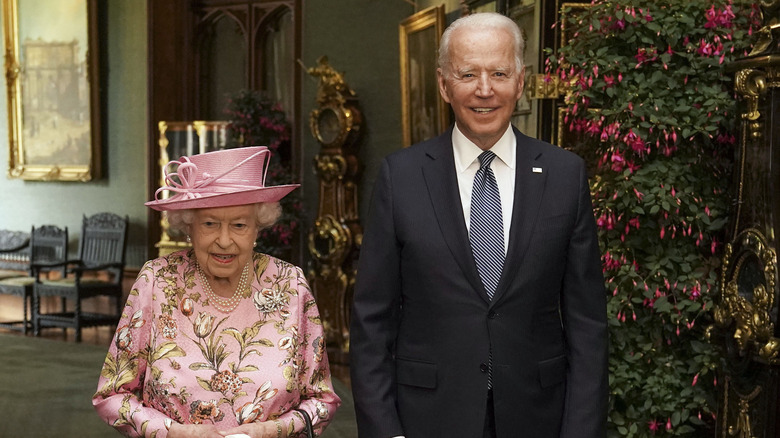 Following an appearance at the G7 Summit in the United Kingdom, President Joe Biden and FLOTUS, Dr. Jill Biden, stopped by Windsor Castle for a tea with the queen. While this wasn't the first time Biden has met the queen, this was his first time meeting her as the official president of the United States. And Biden is actually the 13th president the queen has met since the start of her reign in 1952. As with every private royal function, Biden and the queen's meeting was held behind closed doors. However, details of their private tea have begun to emerge. 
Read Now
Queen Elizabeth's grandson reveals sad news about his marriage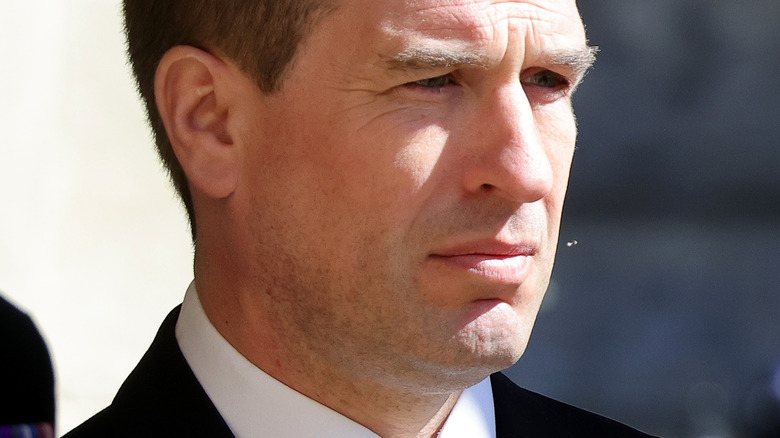 The royal family has been roiled with headline-making drama in recent months, from the rift between Princes William and Harry to the heartbreaking death of Prince Philip. And, sadly, there's now another round of bad news for the royals, as the queen's eldest grandson and son of Princess Anne, Peter Philips, has shared some sad news about his marriage to his wife, Autumn Phillips.
Read Now
Prince Andrew just gave Queen Elizabeth an adorable gift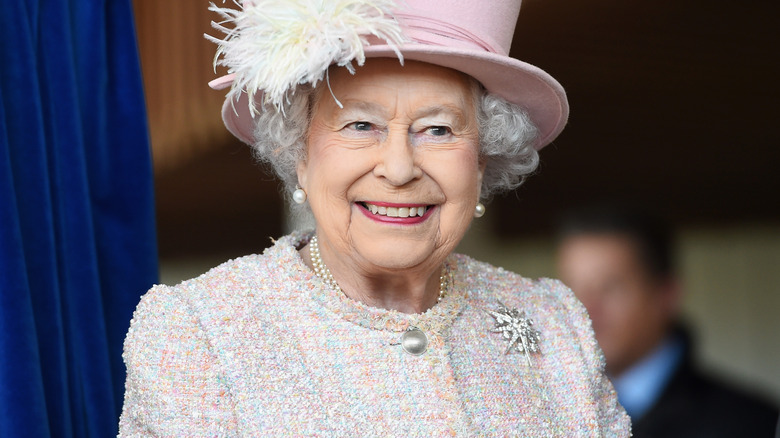 Her Majesty Queen Elizabeth celebrated her official 95th birthday on Sunday, June 13, 2021. In honor of the special occasion, Prince Andrew and his daughters, Princess Beatrice and Princess Eugenie, gave the queen an adorable birthday gift. The trio handed over the present a few days before the big day, on Thursday, June 10 — which would've been her late husband Prince Philip's 100th birthday. And, according to a Windsor Castle insider, the queen was said to be "delighted" with her birthday gift. 
Read Now
Queen Elizabeth is missing this event for only the second time in 69 years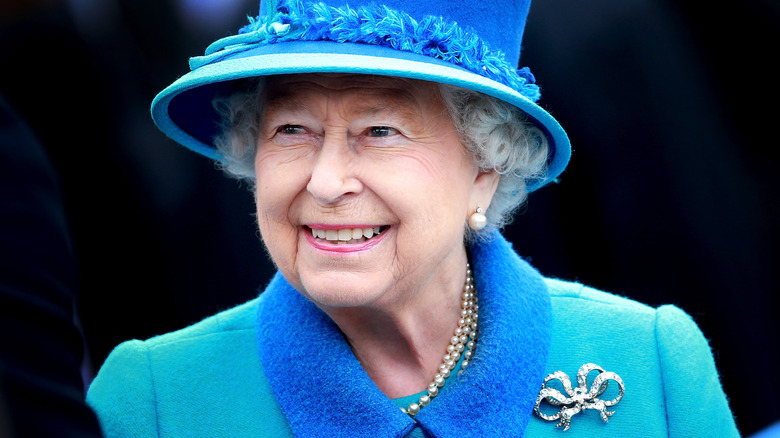 Horses are a big part of life for the British royal family. Queen Elizabeth II is an avid horse lover and her daughter, Princess Anne, was once an Olympic equestrian. However, in 2021, the queen missed one of the year's biggest equestrian events, and it's now the second time she hasn't attended the opening royal procession of the event in 69 years.
Read Now
The moment that may have stunned Queen Elizabeth during the G7 summit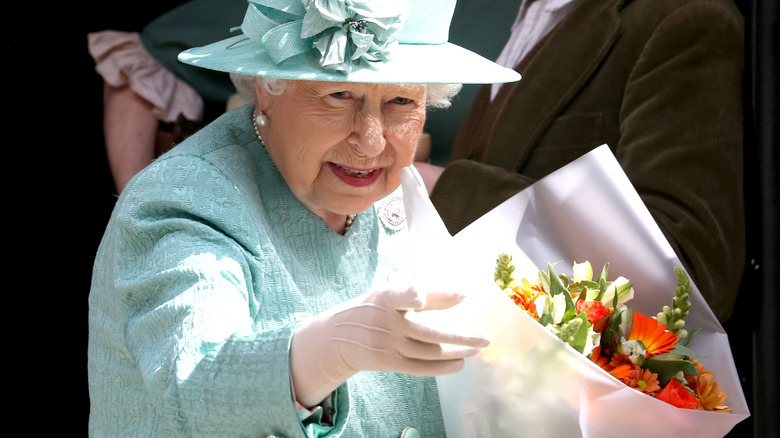 This year, Queen Elizabeth II hosted an evening reception for world leaders who attended the G7 summit in Cornwall. This was the first time since the beginning of the COVID-19 lockdowns that the queen had hosted a world leader in what wasn't a virtual meeting. During a face-to-face encounter with the Prime Minister of Australia, Scott Morrison, the queen shared a few lighthearted jokes. However, one comment made by the Australian prime minister is thought to have left the queen stunned. 
Read Now
Meghan Markle has grand ambitions for her new children's book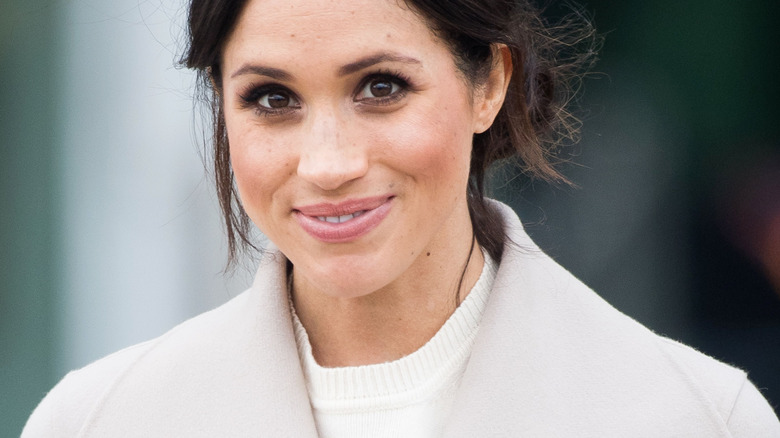 Meghan Markle has been having quite a month. She became a mother to her first daughter, Lilibet Diana, and four days later on June 8, 2021, her first children's book titled "The Bench" was released. Two weeks after the book hit the shelves, "The Bench" made it to No. 1 on The New York Times bestseller list in the children's picture book category. However, Meghan's ambitions for her children's book doesn't end there. 
Read Now
Kate Middleton just made this huge announcement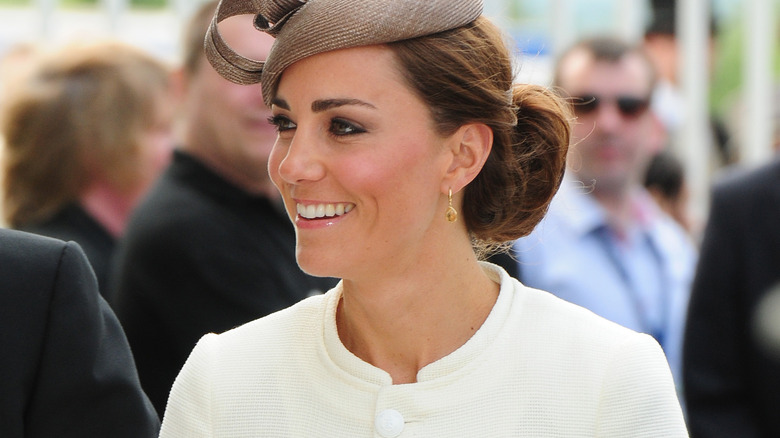 She was once criticized for her cautious attitude to taking on royal duties — so much so that Kate Middleton, who had undertaken 34 official engagements during her first eight months as Duchess of Cambridge, had been christened "Duchess of Dolittle." However, it seems Kate has been keeping herself very busy after all, and the duchess recently made a huge announcement about her latest initiative.
Read Now
Is Meghan and Harry's Spotify deal in trouble?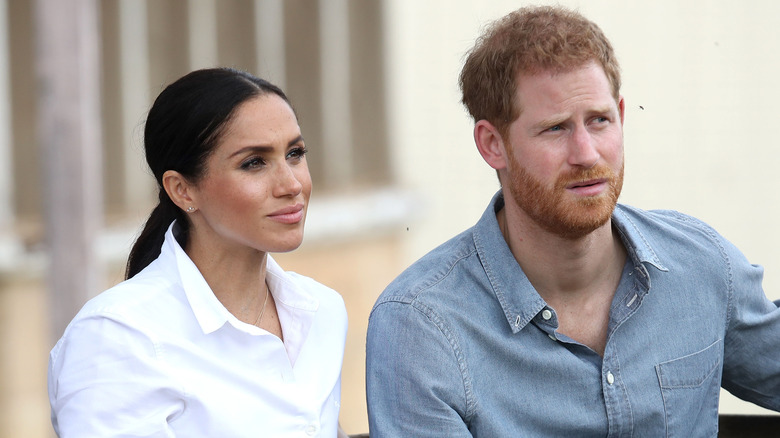 Back in 2020, the Duke and Duchess of Sussex signed an £18 million deal (approximately $25 million) with Spotify. However, the couple have so far only released 35 minutes of content on their Archewell Audio Spotify podcast. And, although Prince Harry and Meghan Markle have been very busy following the birth of their baby daughter as of late, it has been noted that the streaming giant will be expecting a lot more from the couple in the coming months — otherwise there could be major consequences.
Read Now
New details just revealed about Meghan Markle's claims of royal racism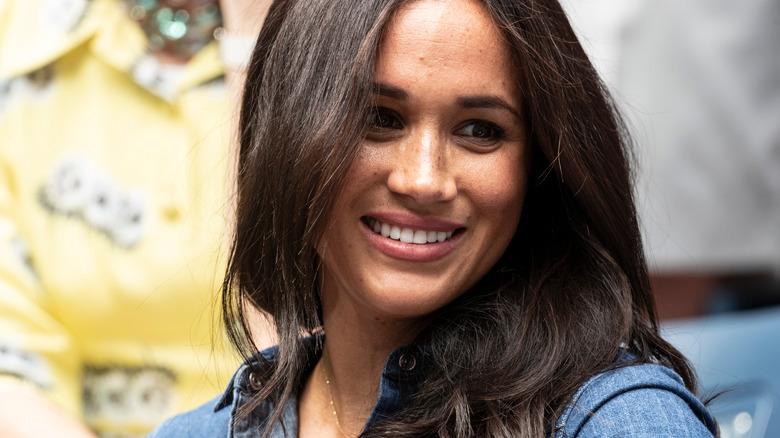 Meghan Markle and Prince Harry dropped a number of bombshells during their exclusive tell-all interview with Oprah Winfrey in March. The pair made claims of racism in the royal family, and referred to "concerns and conversations" about their son Archie's skin tone. However, now new claims about racism in the Firm have surfaced, which threaten to damage the reputation of the British monarchy once again. 
Read Now
Source: Read Full Article