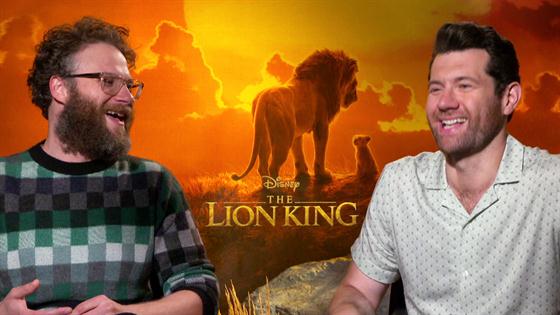 Seth Rogen and Billy Eichner have some thoughts on the protocol surrounding the Royal Family.
E! News' Zuri Hall stopped to chat with The Lion King stars about all things Beyoncé, comedy and the royals. The two comedians will be attending the London premiere of the beloved film, where they will meet English royals Prince Harry and Meghan Markle, in addition to the unofficial royal, Queen Bey.
And it turns out, these two have some mildly controversial opinions on the traditions followed by the Royal Family. "It seems like it's so made up, so silly. Like here's a list of imaginary rules you gotta follow, like tug on your nose twice before you speak to this person," Rogen jokes. "Like, 'Okay, whatever you guys want!'"
Billy adds, "I am sure it will be an experience."
The experience will definitely be a formal one, that's for sure. Billy says that he believes there will be "some sort of receiving line."
Upon hearing this, Rogen responds, "They're receiving me! Wow, how lucky for them!"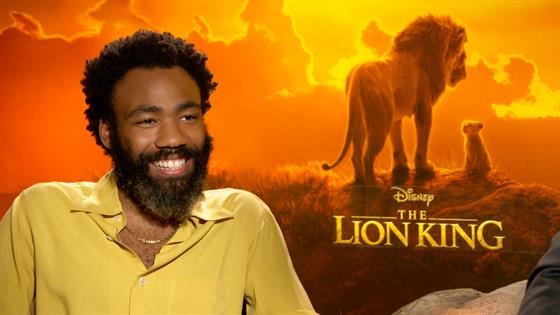 Director Jon Favreau, on the other hand, plans on treating the Duke and Duchess of Sussex with the utmost respect. In addition to giving them a "head bow," he says he is excited to see if the film sparks a greater discussion about the need to conserve and help the African continent. "Hopefully this creates a larger conversation that will help move things in a very positive direction," he shares.
But, the most relatable reaction to the royals' visit comes from Donald Glover himself. Not only does he hope to offer his babysitting services, but he jokes, "Or what school is their kid going to? Cause I'm like maybe I can get my son in there?"
To find out what else the cast had to say, check out the videos above!
Don't miss E! News every weeknight at 7, only on E!
Source: Read Full Article