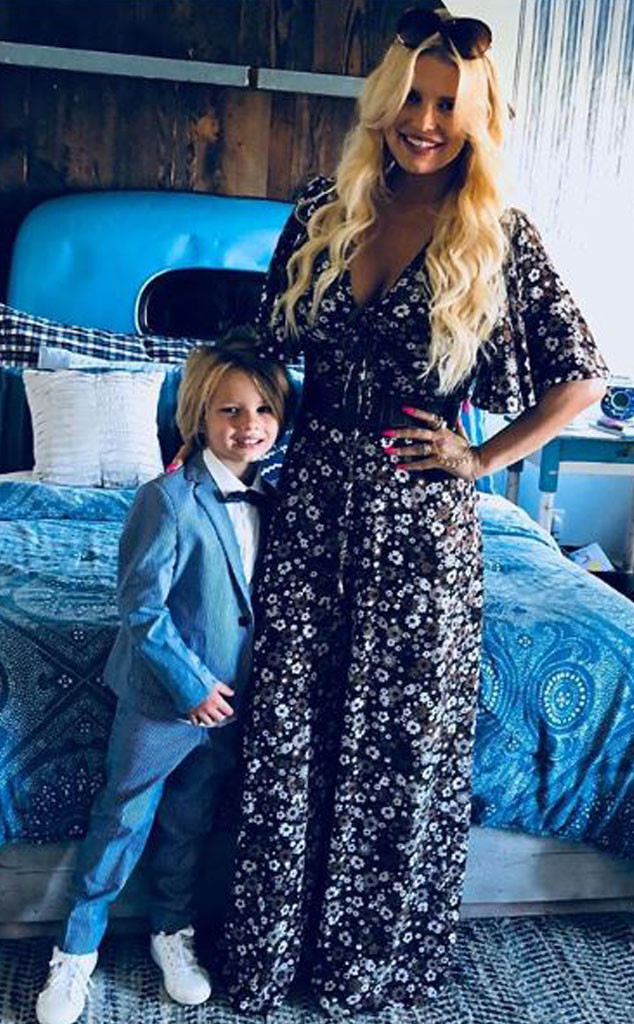 Instagram
Happy birthday, Jessica Simpson!
The singer, designer and overall boss babe turns 39 years old today and that's definitely reason to rejoice and celebrate.
Back in the late '90s fans were introduced to Simpson as a pop star with hits like "I Wanna Love You Forever" and "I Think I'm in Love With You" and ever since then we've loved the superstar.
After her music success she showed off her acting chops while rocking Daisy Dukes in The Dukes of Hazzard in 2005 and then she transformed herself even more by becoming a fashion designer.
Now, the birthday girl is a full-on fashion mogul and that's not even her greatest success in life. Her biggest accomplishment is her family. In addition to her baby sis Ashlee Simpson-Ross and her parents, Simpson has a happy marriage with former football star Eric Johnson and together they have three adorable kids.
These kids are seriously so darn cute and we have a feeling they will be showering their mom with hugs and kisses all day long.
We could look back at the Texas native's best songs from the past or go on a shopping spree with only her designs, but instead we're focusing on her sweet family unit.
To honor the birthday girl, we've rounded up the cutest family moments in pictures from the star, her hubby and their three bundles of joy. Trust us, pictures of Simpson with her daughter Maxwell, son Ace and newest addition, baby girl Birdie, will warm your heart.
See all of Simpson's adorable family snaps below and get ready for some serious costume, party and overall family envy!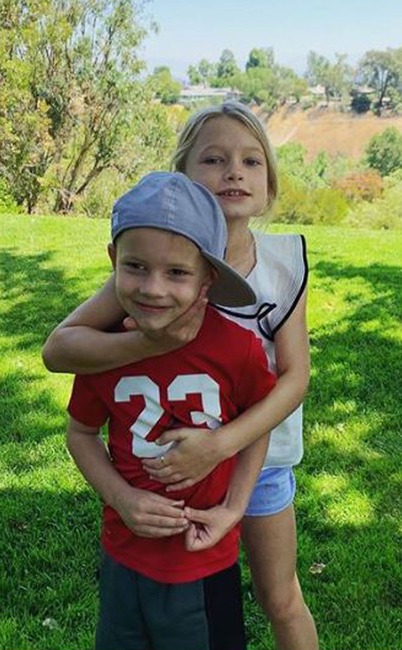 Johnson's Kiddos
"Besties for life," Jessica Simpson captioned this sweet snap of her oldest kids, Maxwell and Ace.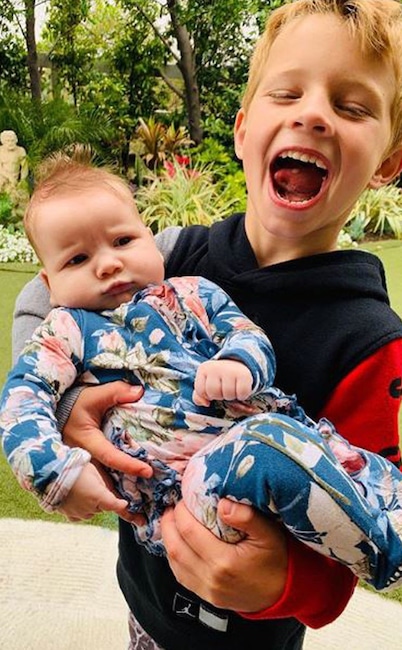 Sibling Screams
Summer calls for screaming with your baby sister, duh!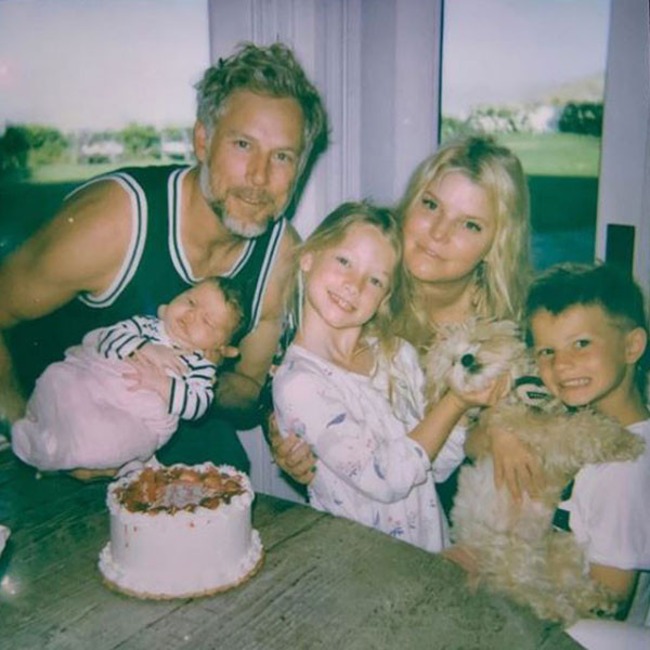 Birthday Bunch
On her seventh birthday, Maxwell ate cake for breakfast and the whole family joined in.
Article continues below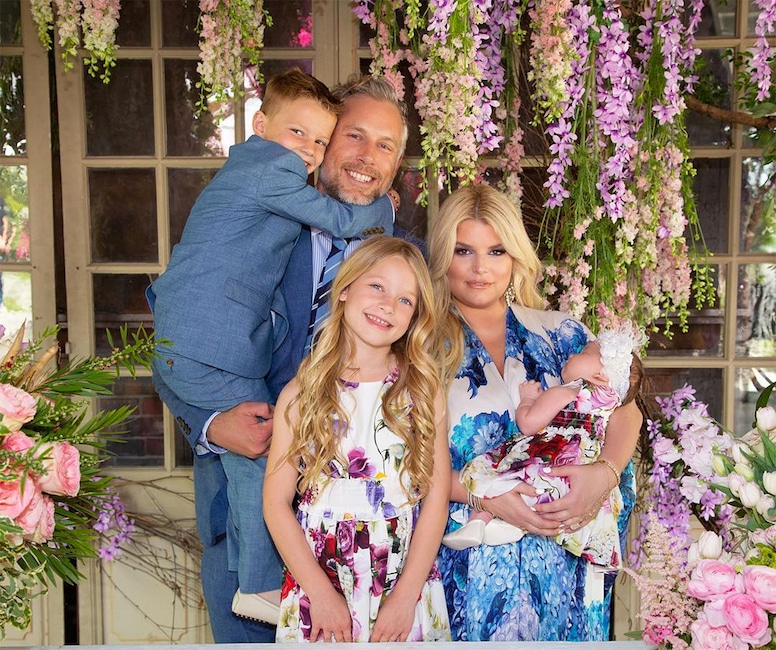 Instagram / Jessica Simpson
Happy Easter
The singer appears with husband Eric Johnson, daughter Maxwell Drew, son Ace Knute, and daughter Birdie Mae on Easter Sunday.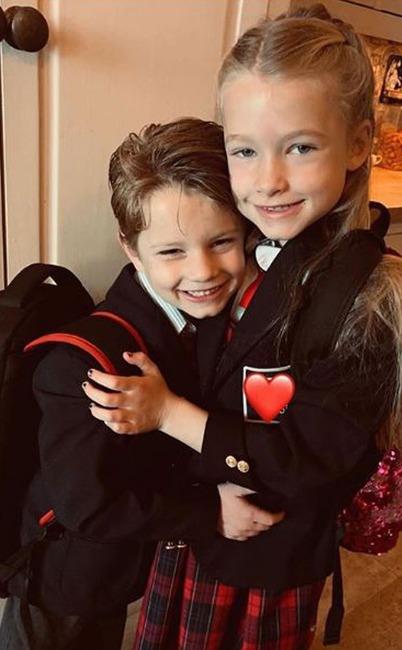 School Sibs
Private school uniforms never looked so cute!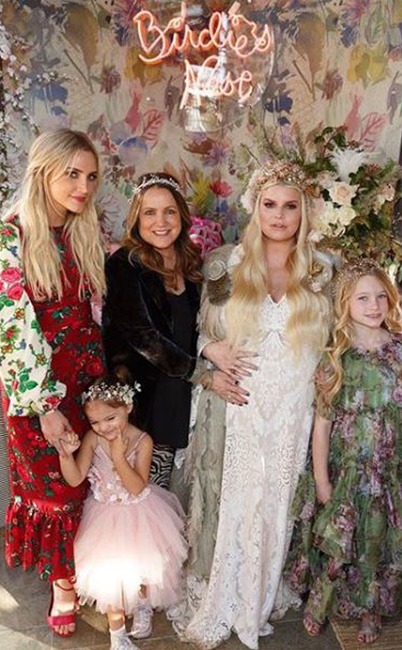 Birdie's Nest
Jessica celebrated her future-daughter Birdie's baby shower in style with all the ladies in her life in January 2019.
Article continues below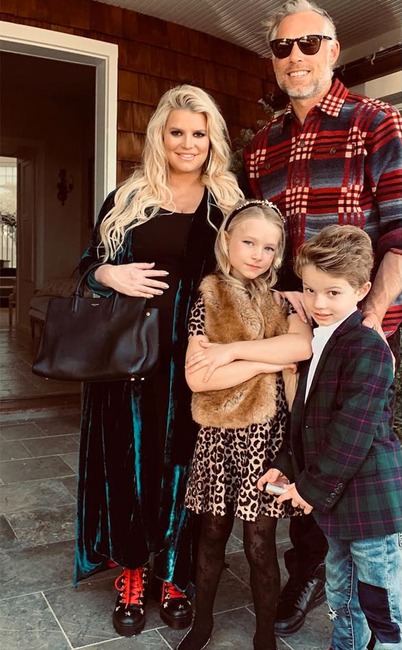 Instagram / Jessica Simpson
Merry Christmas
"Church ready #THEJOHNSONS," the singer wrote on her Instagram.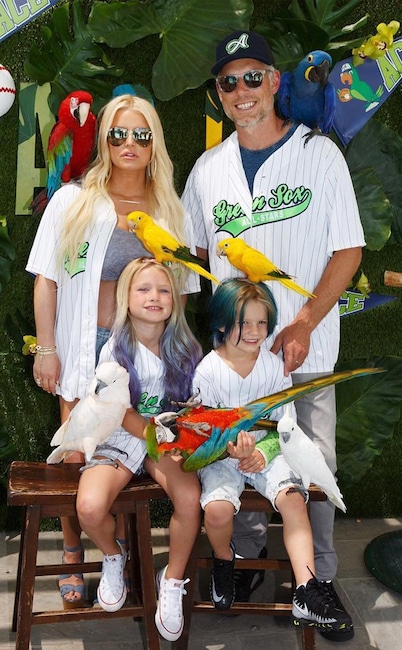 Jessica Simpson/Instagram
Parrotdise
The "I Wanna Love You Forever" singer knows how to throw a good birthday party. On June 30, she posted a family pic from Ace's fifth birthday to Instagram writing, "Baseball and Parrots- a five-year-old's dream come true! #ACEKNUTE #5 #Parrotdise #GreenSox."
Minnie Mouse Moms
I May 2018, the Simpson ladies took their daughters to Disneyland and it was filled with "Minnie" memories.
Article continues below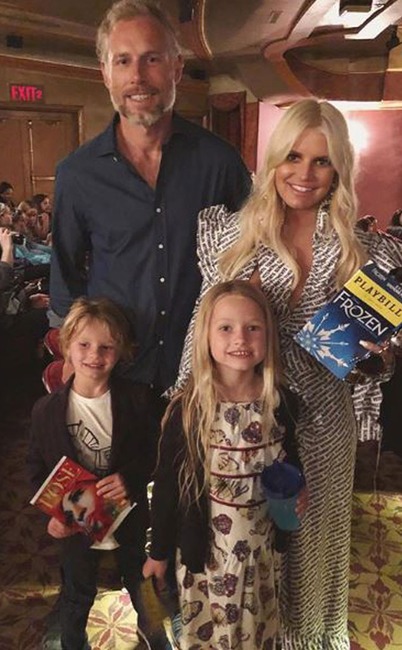 Let it Go!
While in New York, the family of four went to see Frozen on Broadway and they were all smiles.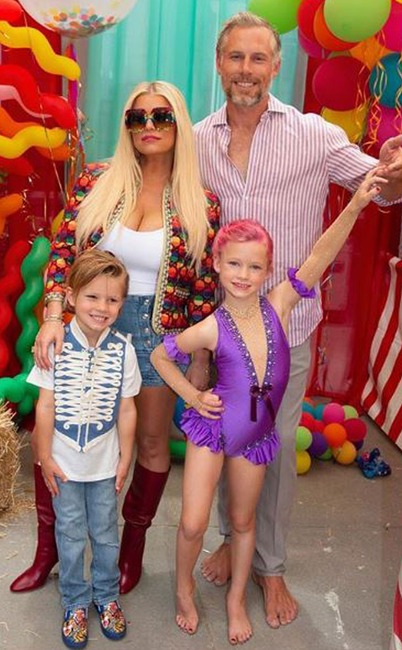 The Greatest Showgirl
For Maxwell's sixth birthday the family had a Greatest Showman themed bash and it looked amazing.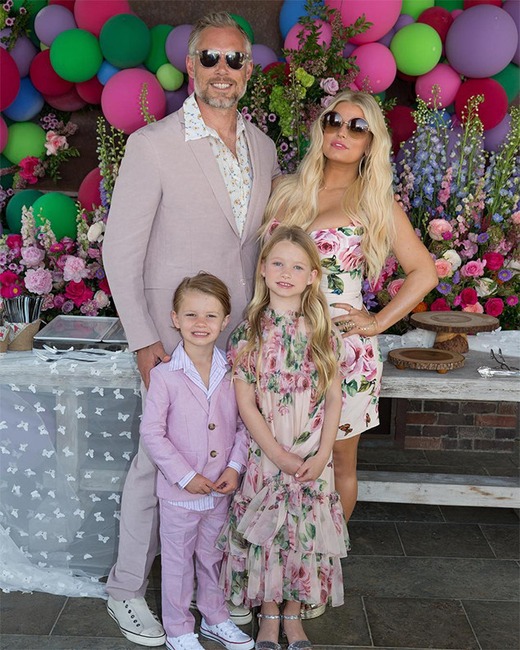 Instagram
Pretty in Pink
The floral four smile for an Easter family portrait in color-coordinated pink suits and dresses. The singer and her little girl look absolutely adorable in their matching prints!
Article continues below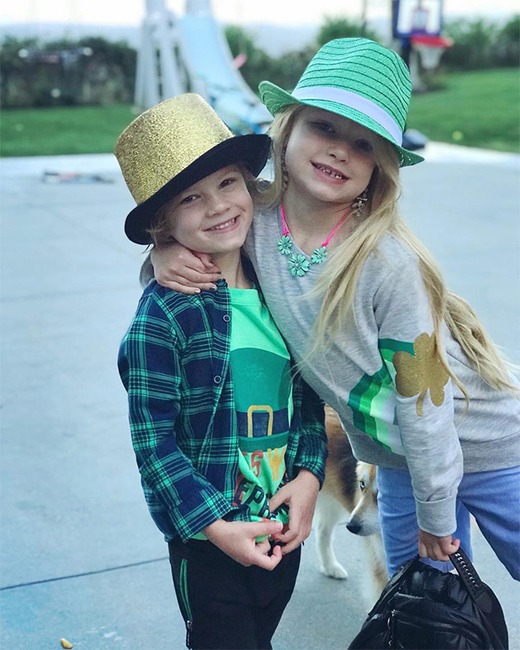 Instagram
Lucky Duo
Jess's two cuties look festive in green and gold as they smile for an adorable St. Patrick's Day pic.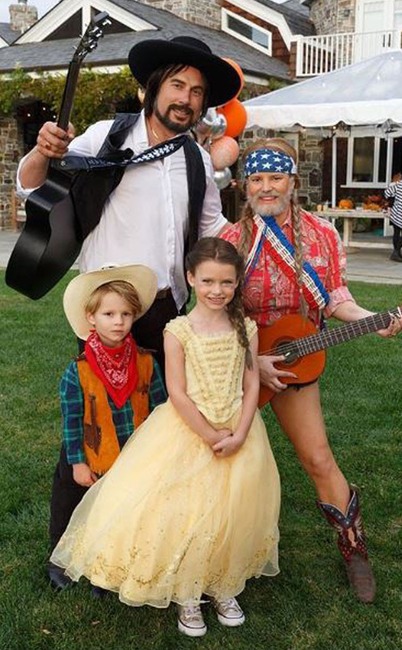 Country Halloween
No family does Halloween better than the Simpson-Johnson fam.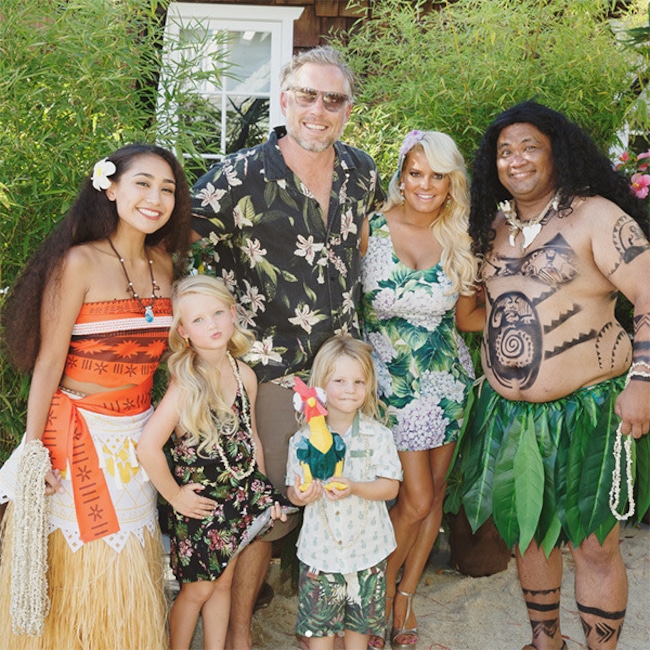 Instagram
Totally Tropical
The tropical crew huddle together in a photo from Ace's Moana-themed fourth birthday party, complete with two actors playing Moana and Maui from the popular film in July 2017.
Article continues below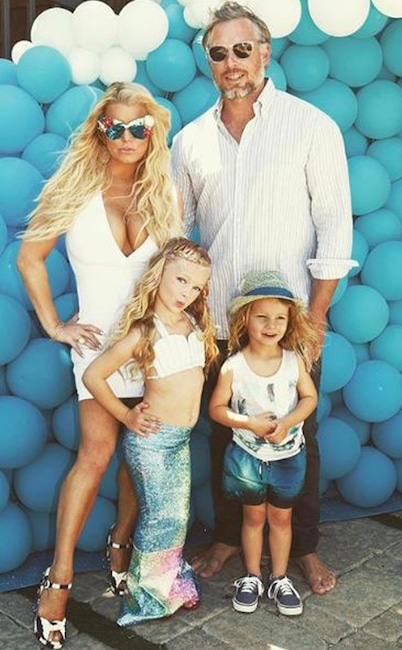 Maxwell's Mermaids
Mermaid magic was the theme of Maxwell's fifth birthday…can you tell?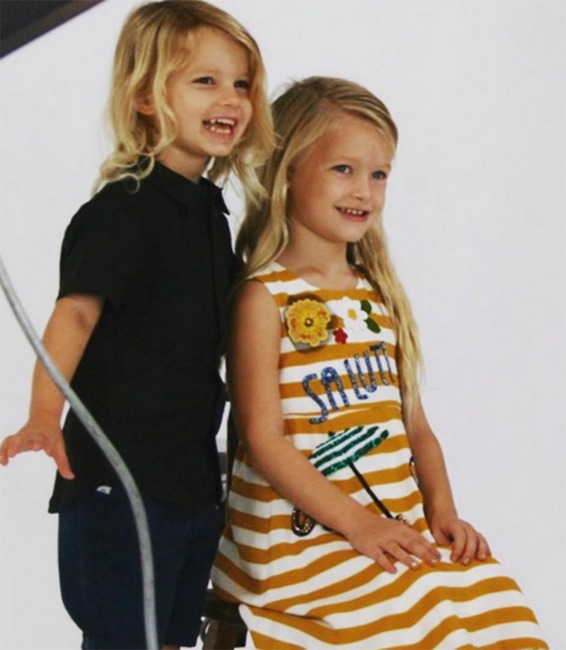 Instagram
Fabulous Photoshoot
The fashion mogul goes behind-the-scenes to sneak a snap of her kids looking picture-perfect for their school photos.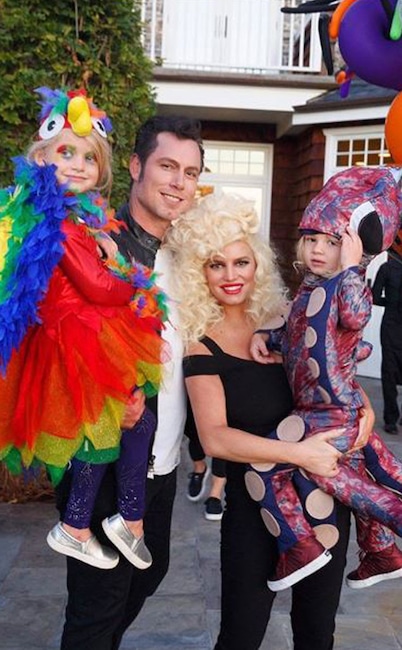 Halloween Crew
Sandy and Danny had a lot to handle with their parrot and octopus kids on Halloween in 2016.
Article continues below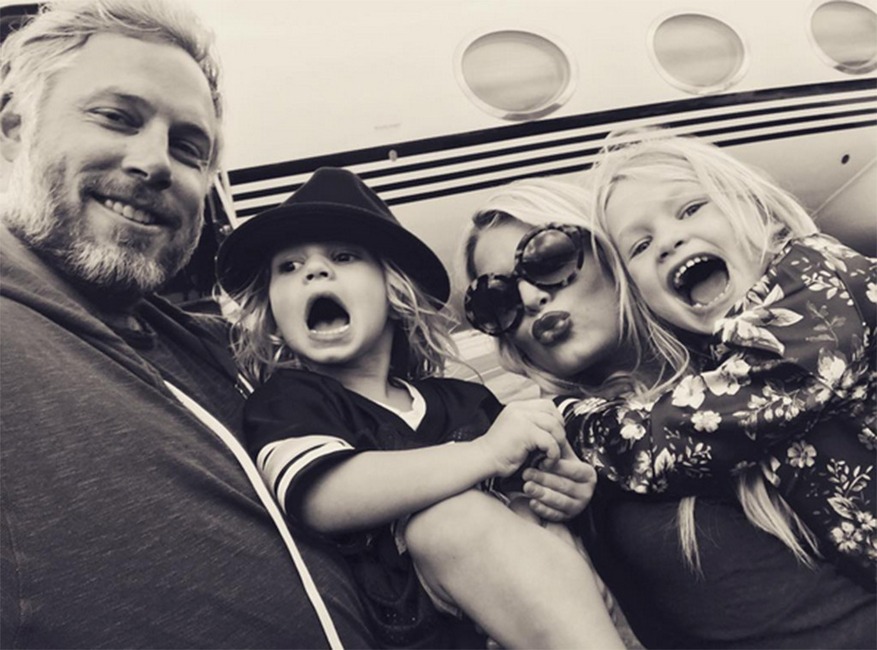 Instagram
Excited Explorers
Jess blows a kiss to the camera as her little explorers pose with their mouths wide open during a family getaway. We can't get enough of these travel buddies!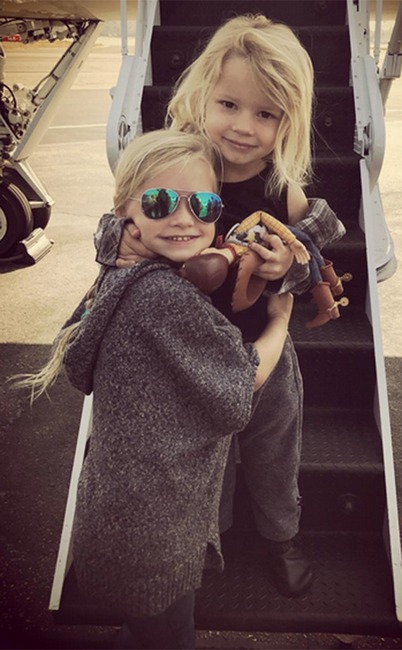 Instagram
Adorable Aviators
The two mini-Simpsons cheese at the foot of an airplane with their Toy Story Woody doll. Mama Simpson posted a pic of the duo to Instagram writing, "Up Up and Away #maxidrew #aceknute."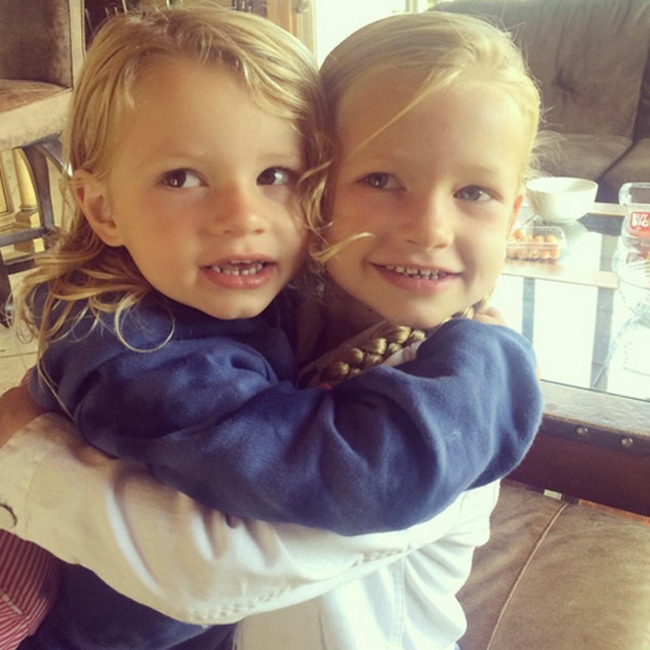 Instagram
Cute Cuddles
The sibling lookalikes show off their pearly smiles as they hold each other in a tight hug. Jess shared the sibling love on Instagram, writing, "Brown-eyed man and blue-eyed lady #aceknute #maxidrew #siblinglove."
Article continues below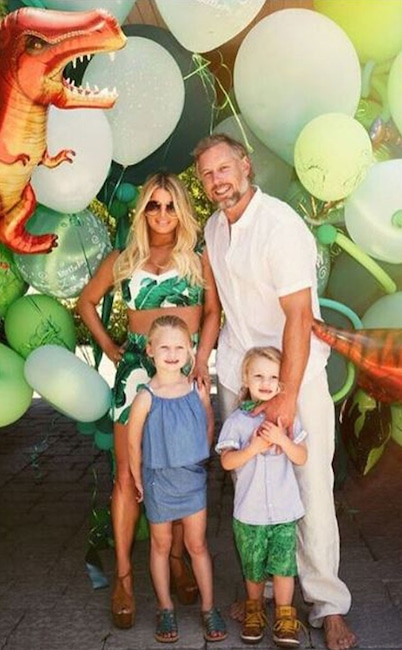 Dino-Dudes
Could this dinosaur party be any cooler?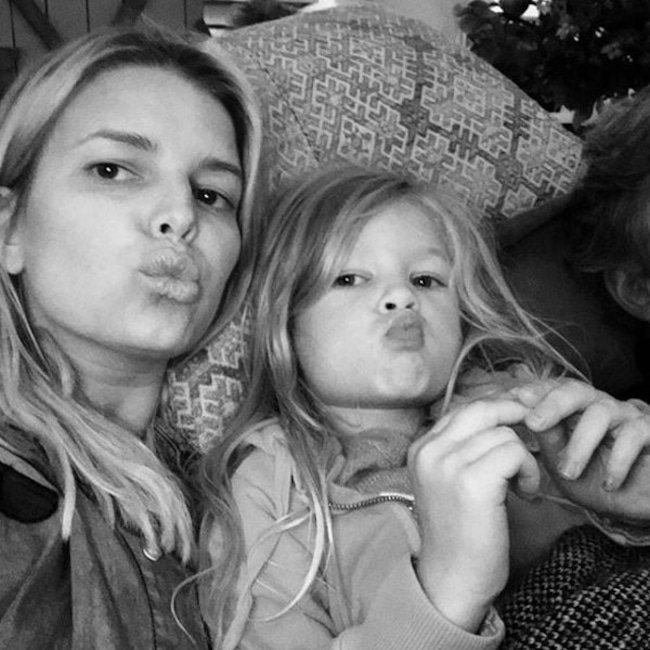 Kisses
"'Be cool and kiss the camera mom' – Maxwell Drew," Jessica wrote on this adorable picture from January 2016.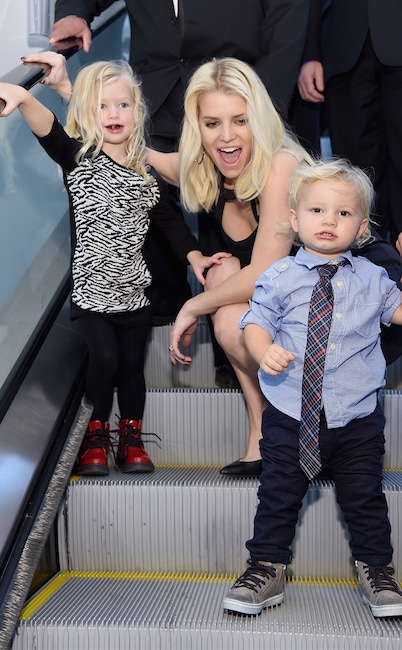 Jamie McCarthy/Getty Images for Jessica Simpson Collection
Say Cheese!
Smile! The triple threat come home for the holidays again in support of the Jessica Simpson Collection and the launch of Jessica Simpson Home in Dallas, Texas.
Article continues below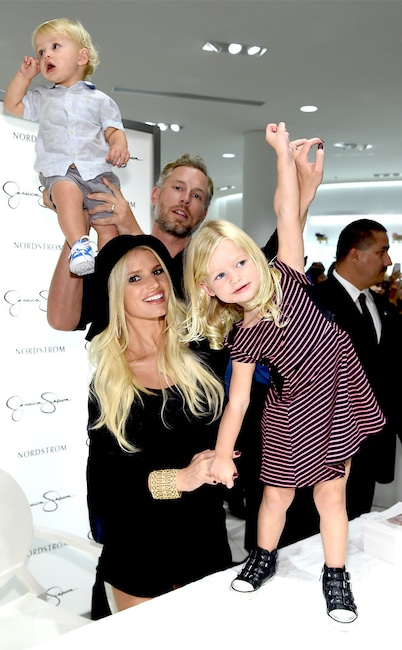 Jamie McCarthy/Getty Images for Jessica Simpson Collection
Fab Fashionistas
The fabulous family goof around during the Jessica Simpson Collection Fashion Show at Nordstrom, and little Maxwell even sports a cute striped dress designed by her mom.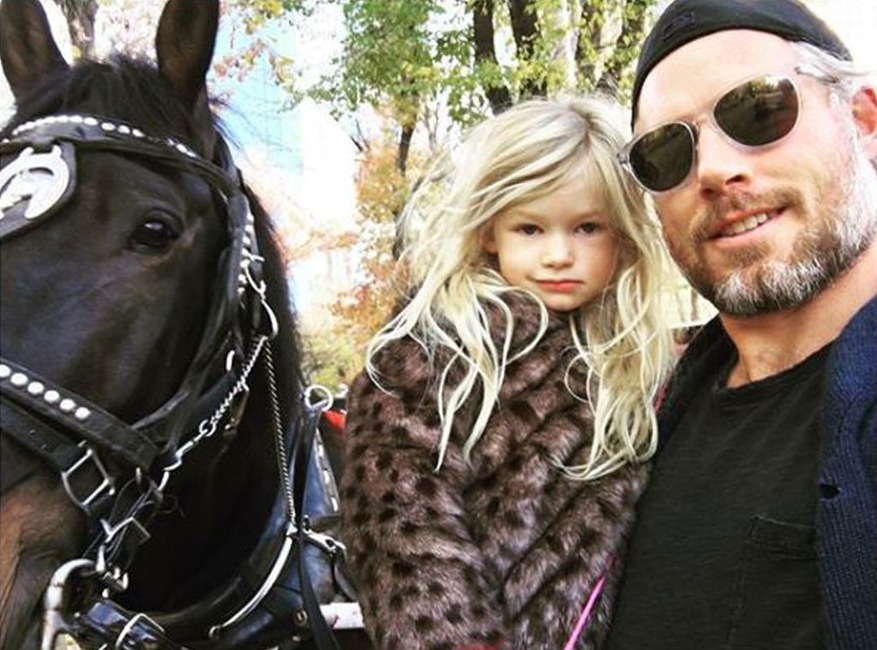 New York, New York
Daddy daughter time in NYC!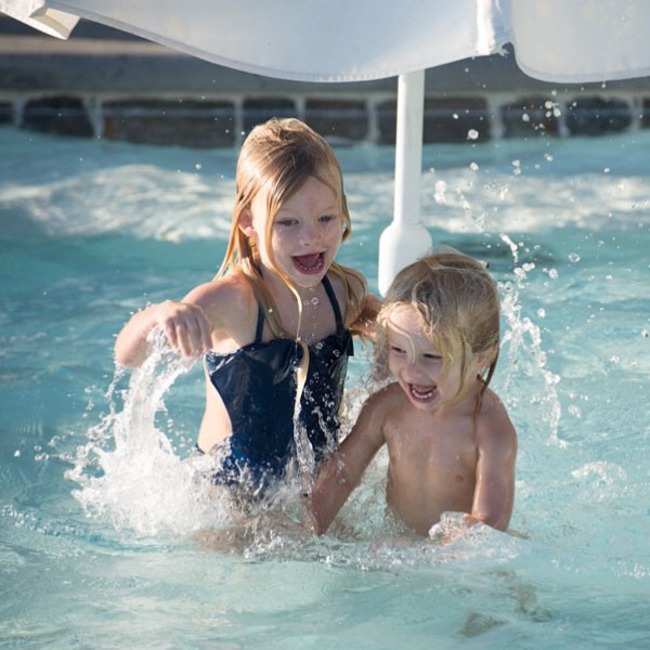 Instagram
Splish Splash!
Mom shows off her adorable "water babies" Maxwell and Ace,
Article continues below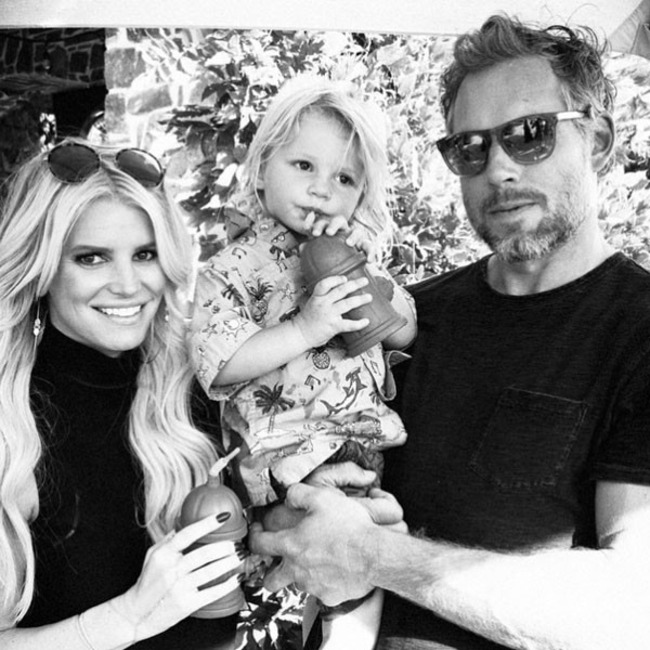 Instagram
Happy Family
The fashion mogul and hubby Eric strike a pose with son Ace on his 2nd birthday.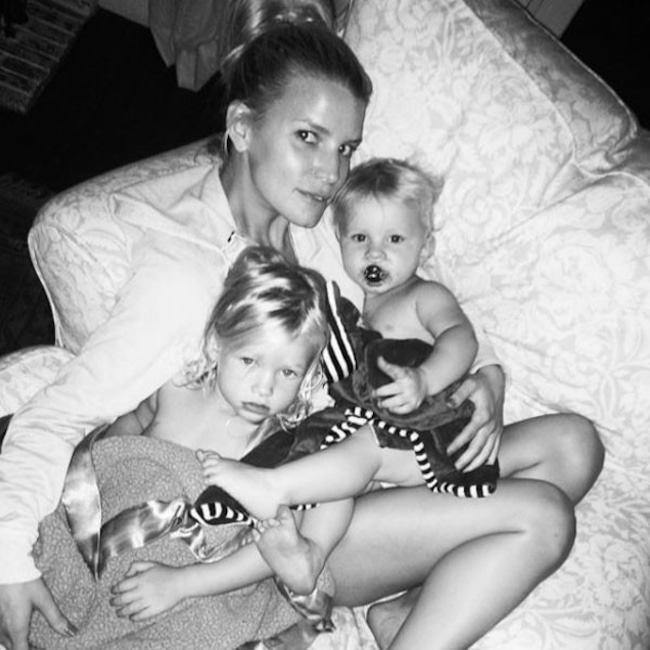 Cuddle Time
The singer snuggled up with her two kids in 2014 and all we can say is, aw.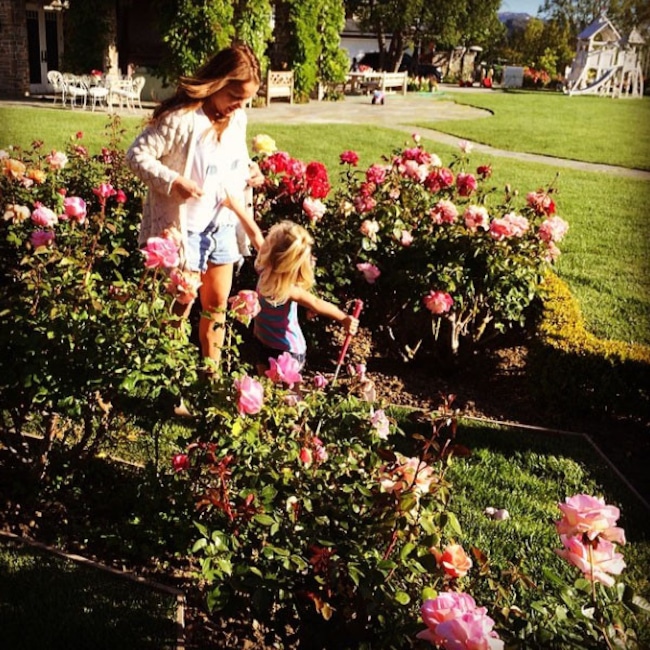 Instagram
Stop and Smell the Roses
"Is that a kitty cat on your shirt GiGi?"
Article continues below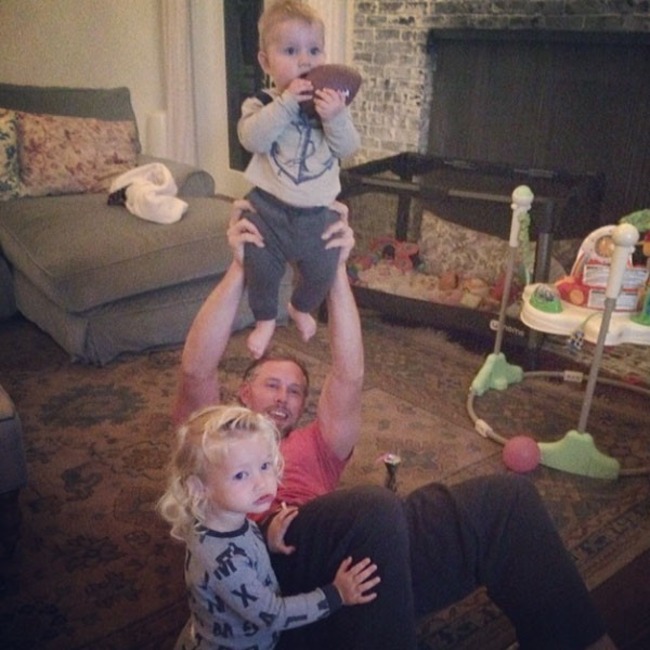 Instagram
Football Fun
"All we need is love. My perfect humans :)" Jess captioned this snap.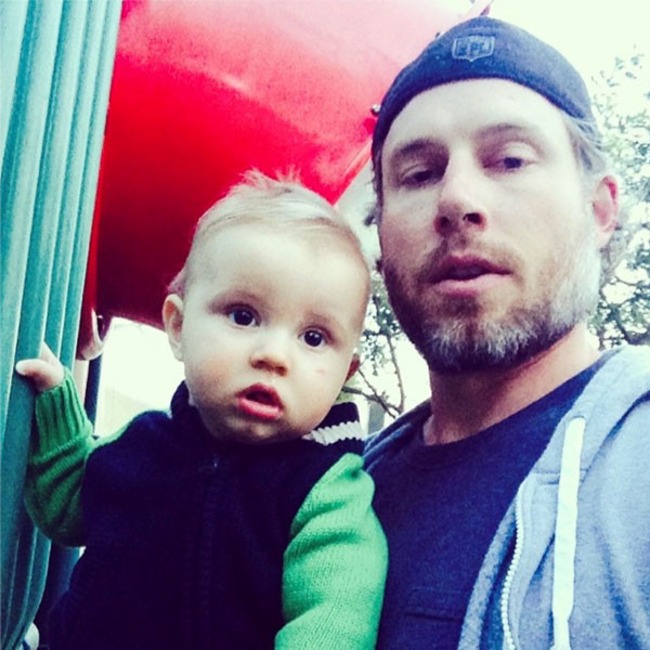 Instagram
Playground Pals
Aren't these two dudes adorable?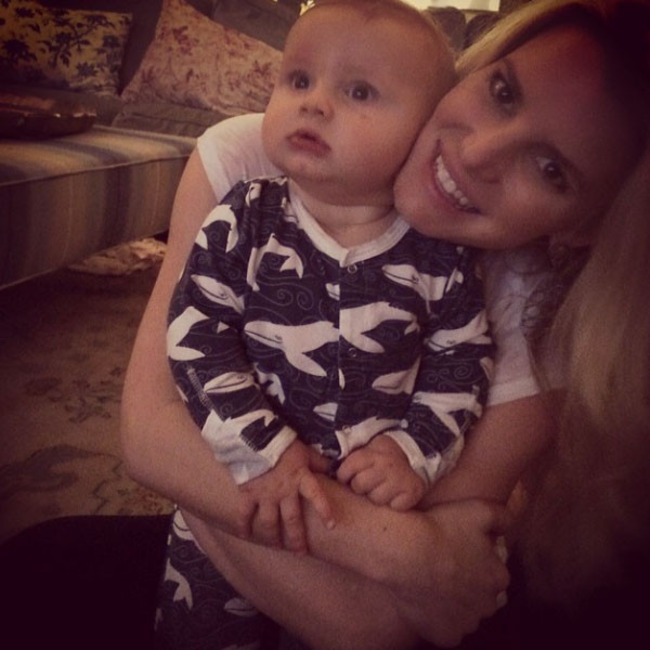 Instagram
Whale Love
"The most handsome boy in the world," the actress wrote on this sweet photo.
Article continues below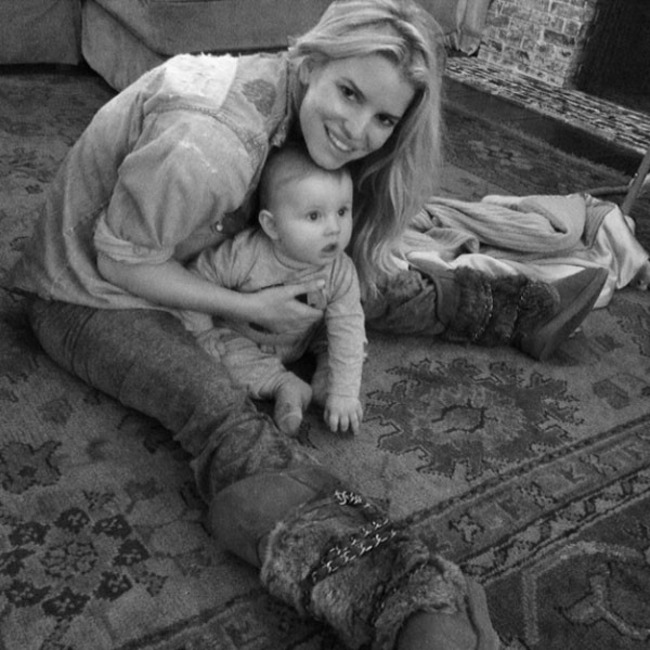 Instagram
Aces
"American Idol captivated him," Jessica revealed about her baby boy.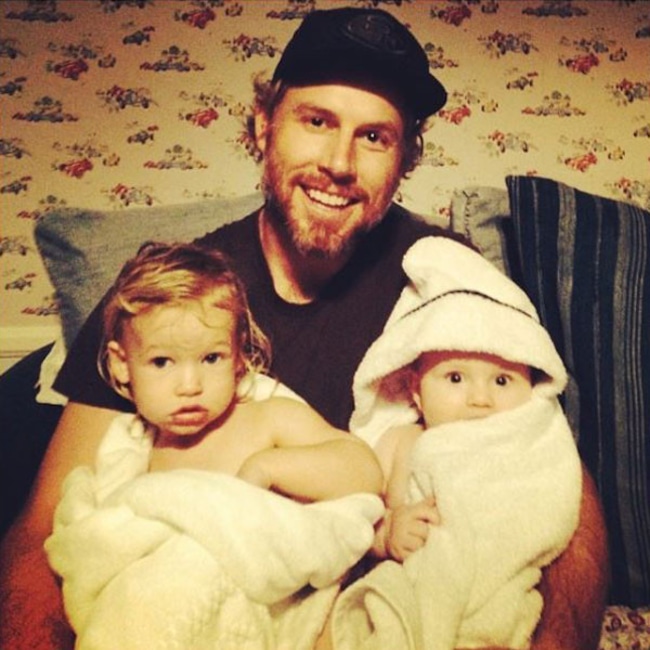 Bath Time Babes
"Bath time buds," Jessica captioned this sweet photo back in 2014.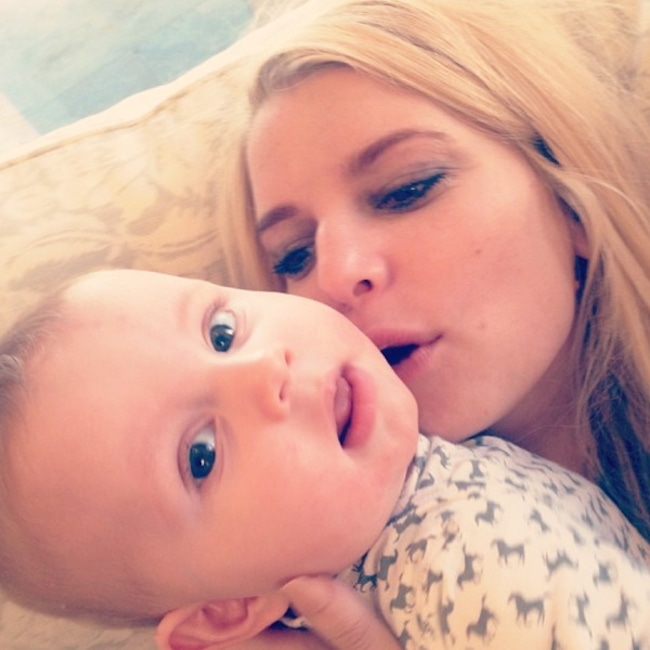 Instagram
Smooches All Around
"Ace is the place that I become the annoying kissing mom. All I want to do is snuggle this lil emotional perfect soul! He is a dream!" the mother of two wrote on this photo.
Article continues below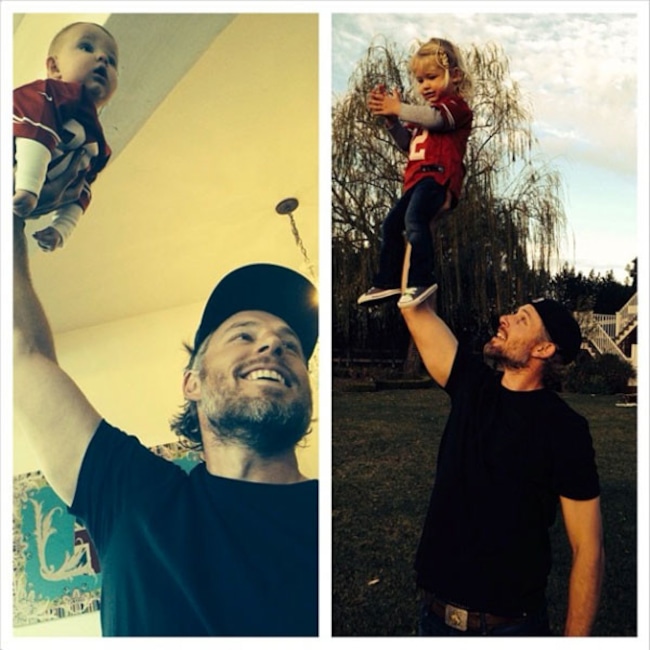 Instagram
Daddy's No.1 Fan
"What a catch # 82," the singer wrote alongside this side-by-side pic.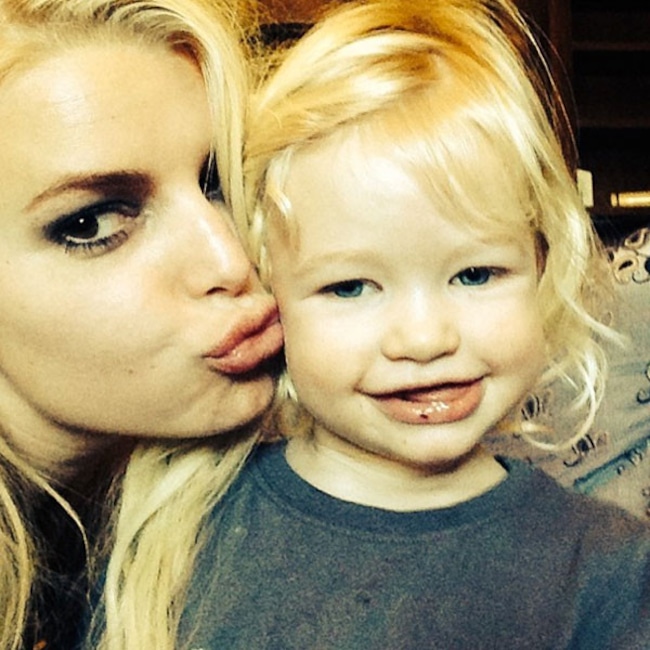 Instagram
Blondes Have More Fun
"Love this lil lady more than anything!" Jess said about her pretty little girl.
Source: Read Full Article