On "WWHL," Lisa Vanderpump talks Sandoval and Leviss' alleged affair, if Scheana hit Raquel, what Schwartz knew, thoughts on "RHOBH" return and how things stand between her and Lisa Rinna.
Lisa Vanderpump had so much to say about the ongoing scandal involving "Vanderpump Rules" stars Tom Sandoval, Raquel Leviss, and Ariana Madix, that she took over the entire show on "Watch What Happens Live."
The reality star was Andy Cohen's sole guest on Wednesday night, but she did not disappoint. Vanderpump talked openly and candidly about the alleged affair between Sandoval and Leviss that so rocked "VPR" this past week that the cameras were turned back on to continue filming new footage for Season 10.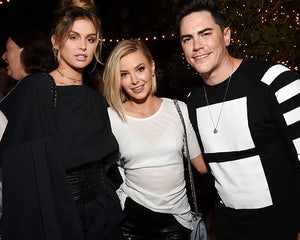 Lala Kent Calls Tom Sandoval and Raquel Leviss 'Disgusting,' as Tom Apologizes to Ariana Madix
She definitely wasn't taking sides in regards to the alleged affair, either, telling Cohen that "it takes two to tango and they've been tangoing for sure!"
Unable to render YouTube Video.
Sandoval and Madix split after nine years amid her discovery that he'd allegedly been cheating on her with Leviss. Madix purportedly found evidence that suggested they'd been seeing one another as long as six months.
When Cohen asked Vanderpump if she thought Sandoval and Leviss might be in love, she took the longevity of the alleged affair into a count, quipping, "a shag only takes two minutes."
In fact, she thinks that Sandoval and Leviss had a "game plan" for how they saw this playing out, taking into account the flow of the television show as part of their strategy.
"I think it was to get through the reunion," she said, referring to keeping the alleged affair a secret, "and then to let the bomb kind of drop. And then if there was another season to have a few months for people to get used to it."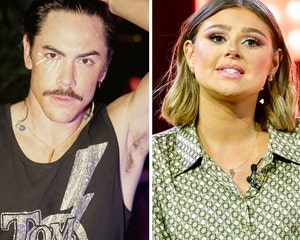 Tom Sandoval-Raquel Leviss Alleged Affair: Vanderpump Fans Spot New Details
Unable to render YouTube Video.
The former "Real Housewife" was also entirely unimpressed with all of the apologies that have come from Sandoval and Leviss thus far. Sandoval started with an apology focused almost entirely on his business, following it up a few days later with one directed toward Madix.
But Vanderpump thinks this second only happened "because he had some kind of reaction to the first apology that he felt it was necessary to apologize to Ariana."
As for the substance of both apologies, Vanderpump said, "I don't think these apologies are worth the kind of paper or social media they're written on, I really don't."
Instead, she said she wants to "see true contrition," hoping that they will all be adult enough to sit down together during the "Vanderpump Rules" reunion show so "we can have a better understanding how this happened, why this happened and when this happened."
Vanderpump was also asked about the BFFs involved in the alleged affair, Tom Schwartz and Scheana Shay. When asked if she believed Leviss' allegations that Shay struck her after "WWHL" last week, Vanderpump absolutely does.
"I think she slapped her 'round the chops," she said. "But you know what? Her feelings have been running really high because Ariana is the best friend for like 12 years." She went on to remind fans that this is more than just a TV show, these are long-lasting friendships and relationships between real people.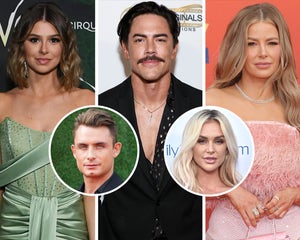 Vanderpump Rules Stars React to Alleged Tom Sandoval and Raquel Leviss Hookup
Unable to render YouTube Video.
As for Schwartz, Cohen asked Vanderpump if she thinks he knew about the alleged affair. In his business-focused apology, Sandoval wrote that Schwartz "only found out about this very recently, and most definitely did not condone my actions."
It might come down to how Sandoval defines "very recently," as Vanderpump says the two men are so close, "I do think he knew something."
Referring to their closeness, Vanderpump joked, "I would be less surprised if you said Schwartz and Sandy got together rather than Sandoval and Raquel." She then added of Schwartz, "I think he sits on the fence so tight it's up his a–. I think he tries to placate everything and play both sides."
Elsewhere in the interview, Vanderpump weighed in on whether or not she as considered buying out Sandoval's ownership stake in TomTom. For now, she said, "I'm gonna stick by them unless they need the money." At the same time, she admitted she hasn't made any decisions about anything as it's all still so fresh and developing.
She also answered a fan question about whether or not she'd perhaps now be open to returning to "The Real Housewives of Beverly Hills" now that Lisa Rinna is gone.
"I know she was fired," Vanderpump shot at Cohen. "Just admit it. Nobody ever leaves the show, the money they make!"
Cohen did not admit anything, but Vanderpump said that he's on the right path to her walking through that door he said was always open. "One's gone," she said. "There's just a few more to go."
New episodes of "Vanderpump Rules" air every Wednesday at 9 p.m. ET on Bravo. You can check out our latest recap to see how it hits differently after this week's bombshell allegations here: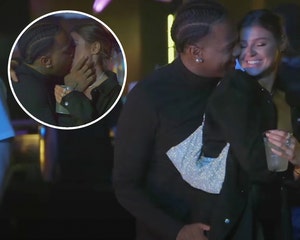 Raquel Leviss Called Out for 'Sweet Innocent Act' on Vanderpump Rules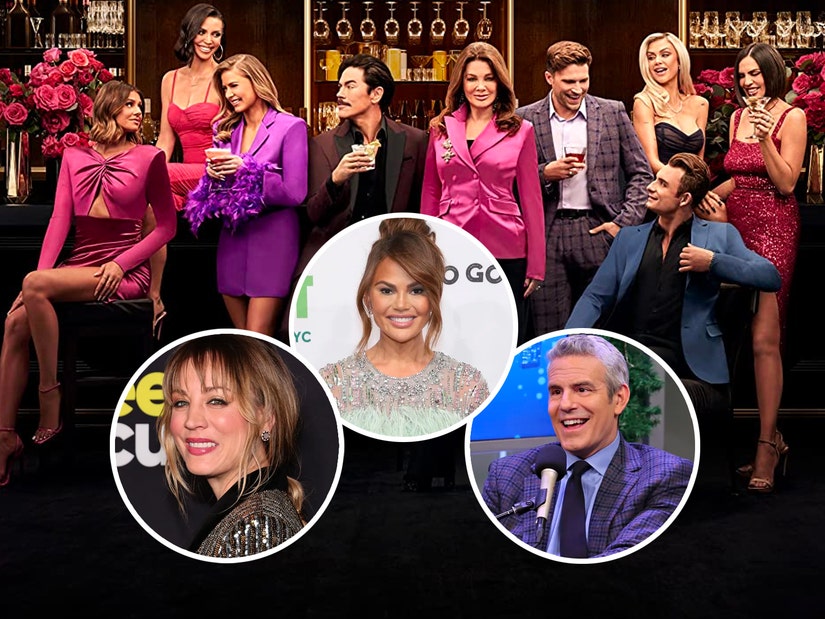 Source: Read Full Article