Feeling a little volatile lately? Makes sense—it's eclipse season, and Mercury Retrograde is right around the corner!!! On May 10, the planet of communication turns around and starts moving retrograde in the sign of Gemini, making all things re: communication, transport, and technology start acting a little haywire. Geminis, Virgos, Sagittarius, and Pisces are getting tossed around the most this retrograde, while Libra and Aquarius are having an easier time (lucky them!). BTW: On May 22, Mercury Retrograde will move into Taurus, and Mercury will finally turn direct on June 3. Go ahead, set yourself a "Mercury Retrograde is over!" reminder now.
Mercury Retrograde is all about the three Rs: reflect, review, and redo. Bad habits—especially when it comes to how you communicate—are catching up to you right now. You're discovering that big things like friendships, jobs, and relationships aren't working out as well as they could. And with this retrograde happening in Gemini—the sign of communication—your thoughts just aren't translating into words the way you want them to.
No matter your own sign, you're running into exes, getting bogged down with work, and maybe even starting to beef with a friend of yours. Sounds dramatic, I know, but you can figure out how to solve these issues—in fact, that's exactly what you should do. That could mean opening up and being more truthful with your friends, organizing your space to make your life more productive, or even just blocking that ex who keeps hitting you up.
Think before you speak, learn to listen more, and avoid talking shit if things get too dramatic—what goes around always comes back around during a retrograde! This is a stressful time, yes, but it's a necessary time. Look at it this way: Mercury Retrograde can help you assess who/what really belongs in your life. Good luck!
Read your Mercury Retrograde horoscope for your Sun/Rising sign:
Aries
Watch your tone! You're always living in the moment. You never hold back from expressing your thoughts and feelings, but right now, it's coming off as a little too much. Think before you speak, Aries. You'll save yourself from tons of unnecessary drama.
Taurus
Peep your bank account, bb. Your money management skills have been a bit, uh, lacking lately. If you don't switch up your spending habits, it could really catch up to you during the retrograde. Take a look at your budget, cut out any unnecessary expenses (like that streaming subscription you haven't used in months), and you'll be just fine!
Gemini
You're the zodiac's biggest chatterbox, but you should really try listening more during this retrograde. You're missing out on wonderful conversations and amazing connections, Gemini, but if you're able to just shut your mouth and listen, you'll make all of your relationships start thriving again!
Cancer
Exes—lots of 'em—are coming your way, Cancer. And not just ex-lovers. Ex-friends, ex-coworkers, all sorts of people you never got real closure with are popping up left and right. Your job right now is to address them all and figure out how to move on—or find a way to reintegrate them back into your life and start fresh.
Leo
Some of your pals are acting shady right now, and you might even discover that there are a few frenemies in your squad. Instead of talking smack, be an adult and try to talk things out! You might have to cut off a "friend" or two, but that just means that you'll have room in your life for actual friends in the future.
Virgo
All eyes are on you right now, Virgo. Every success and shortfall, especially at work, is getting tons of attention. That means it's important that you do your absolute best. You're not getting any immediate rewards, unfortunately, but keep pressing on. By the end of the retrograde, a promotion or raise could easily come your way.
Libra
If you have any travel plans during the retrograde, please, please, please double-triple-quadruple check everything on your agenda. You're especially susceptible to mishaps when it comes to transportation (your Uber canceling on you last minute, your car breaking down, or your train shutting down for the weekend), so you gotta make sure every little detail is planned out. Give yourself plenty of wiggle room to deal with any mishaps!
Scorpio
This retrograde is making you think about the give/take in your relationships. You're also being asked to figure out what your wants vs. your needs are, and you're being given loads of time to sort out all of the feelings and thoughts rushing through your mind. What are your relationship dealbreakers? Are you receiving the same amount of love and attention that you give out? You need to balance out your relationships and negotiate with your partner.
Sagittarius
Your boo is acting a little…different. You're speculating about what's up, and you might jump to conclusions about it, but here's your key to navigating the retrograde: Talk about it! If they're distant, ask why. If they're argumentative, ask why. Work with them to find a solution—even if that solution means a breakup.
Capricorn
Life at work is killing you. All of that work stacked on your desk that you never finished? Well, it's due. Right now. To put it bluntly, you need to get back on top of things and reorganize all your shit! Cut out your unhealthy habits, start making more productive life choices, and your life will be soooooo much easier after the retrograde.
Aquarius
This retrograde isn't hitting you too hard, Aquarius! You're feeling a little shy, you're expressing yourself less, and you're not feeling too confident. Reconnect with your inner child. Do something fun, go somewhere that reminds you of your childhood, and get creative! Find who or what makes you happy, and enjoy.
Pisces
Mercury Retrograde is signaling to you that life at home really needs a reboot. Family and/or roommates are acting up, appliances are breaking down, and it's easy to feel overwhelmed. Talk out your problems with your roomies, fix that busted toaster (or just get a new one), and you'll feel more at peace.
Your Mercury Retrograde Survival Kit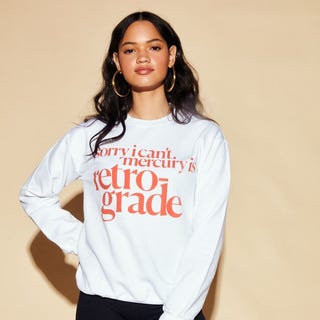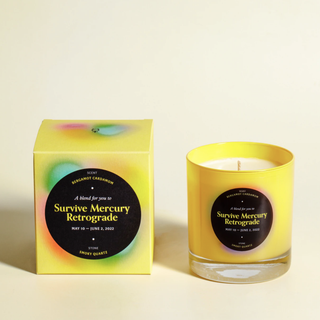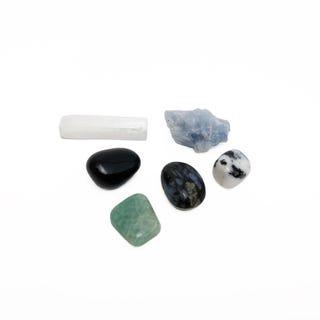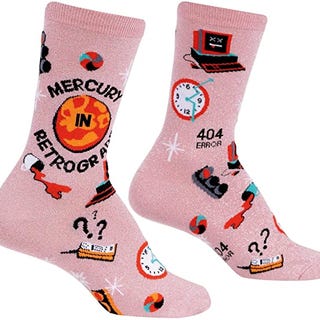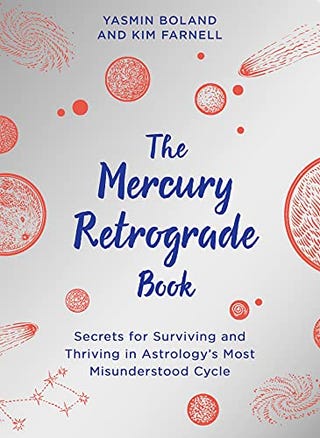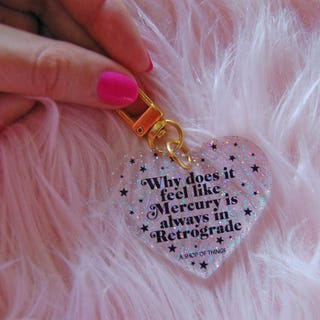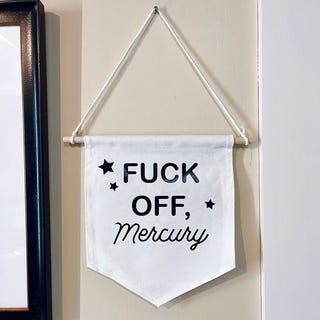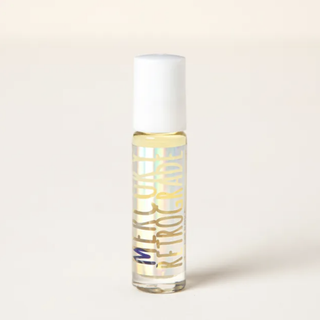 Source: Read Full Article