As the Spider-Man: No Way Home release date inches closer, more and more characters are confirmed. Marvel and Sony revealed a new Spider-Man: No Way Home poster for Tom Holland's next outing with some exciting details. Both Doctor Strange and Spider-Man will have their hands full dealing with Willem Dafoe's Green Goblin, Electro, and Doc Ock.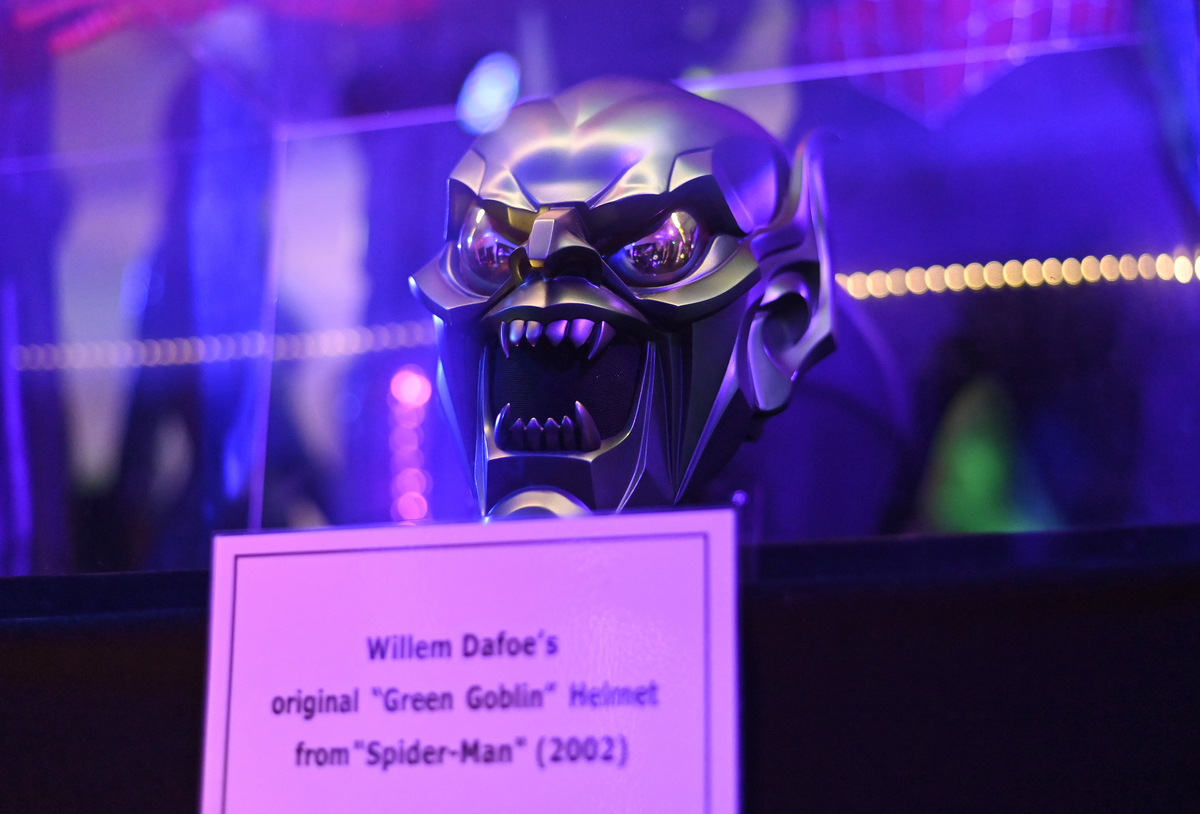 The new 'Spider-Man' poster teases Doc Ock, Green Goblin, and Electro
In the new Spider-Man: No Way Home poster, Tom Holland's web-slinger finds himself surrounded. Dr. Octopus' arms reach toward him from the front as rubble falls around him.
Behind him arcs a streak of electricity, all but confirming the inclusion of Jamie Foxx's Electro. Another familiar Spider-Man villain hovers over his left shoulder on the classic Goblin Glider.
Holland's next outing in the Marvel Cinematic Universe seems packed. Rumors have swirled around these characters for months. Even more reports alleged the inclusion of Tobey Maguire and Andrew Garfield.
However, the Spider-Man: No Way Home poster finally gave fans a full first look at the Green Goblin and Electro's power.
Willem Dafoe's Green Goblin appears in his classic Sam Raimi design
When adapting characters from comics to film, several changes occur. Sometimes, certain aspects do not transfer well from the page to the screen. Just compare Doc Ock in the comics to the Alfred Molina version to see how much can change. 
Sam Raimi turned the Green Goblin costume into a kind of armor when his Spider-Man movie released. However, the new look for Norman Osborn drew some criticisms, with some audiences claiming he looked like a Power Ranger.
However, after nearly two decades, fans reacted to the design in the Spider-Man: No Way Home poster with nostalgia more than anything.
When the first Spider-Man: No Way Home trailer leaked, fans lost their minds when the classic pumpkin bomb fell into view. Then Dafoe's Green Goblin laugh cackled over the weapon.
And fans know now that the classic pumpkin bomb design was not the only Sam Raimi trilogy design to stay the same.
However, one villain still has yet to appear fully in promotional material.
Jamie Foxx's Electro unleashed his power from 'The Amazing Spider-Man'
Eagle-eyed fans picked apart the Spider-Man: No Way Home trailer and rumored that they saw the electricity from Jamie Foxx's Electro.
However, speculation tends to run rampant at times. A spark of electricity could be just that.
The new Spider-Man: No Way Home poster changed things, though. The image features an electric streak very prominently.
Foxx's Electro originally appeared in The Amazing Spider-Man 2, battling Andrew Garfield's Spider-Man. His design was based on Electro from Marvel's Ultimate Universe comics, the same universe that Miles Morales came from.
Hype only continues to grow as fans anticipate the Spider-Man: No Way Home release on December 17, 2021.
Source: Read Full Article